Here's a rare opportunity to take home a gently used, fully-loaded Maine Lobster Boat sailboat that is located on the EAST COAST (New Jersey). Now offered at only $14,000, this sailboat is in excellent condition, and well-equipped with a big package of gear so she's all ready to get out and GO!
Our 15′ Maine Lobster Boat is one of the most versatile craft we've ever made, and this one is a wonderful example. The Lobster Boat is designed from a semi-dory hull that does very well in choppy seas, and can plane with an outboard motor — yet also is fun to sail with its sloop rig, and can be easily rowed. It's like having three boats in one, all in a 15-foot trailer-sailer that you can launch and retrieve singlehanded. The seller says this boat is in "very, very good condition; minor bumps and bruises, but mostly like new condition."
This 2011 Maine Lobster Boat Sailboat includes the following factory options:
Complete sail rig including 2-piece mast, boom, daggerboard, kick-up rudder, sails, and all necessary lines.
Laminated Wood trim
Storage hatches in port and starboard seats (covers replaced last summer)
Stainless steel keel strip
Roller Furling Genoa Sail
Canvas Storage cover with aluminum stays
1 pair of spoon blade wood oars with bronze oarlocks
Forward facing rowing system with spoon oars
Tiller extension
Stainless steel pop-up docking cleats
Two 12 volt marine batteries in custom built battery holders for included electric trolling motor. The battery mounts were originally used for a ruddermount electric motor that was originally installed on the boat. The seller has replaced the original ruddermount motor with a Minnkota RipTide trolling motor, and had it rewired that the new motor would plug neatly right in to the interior of the boat.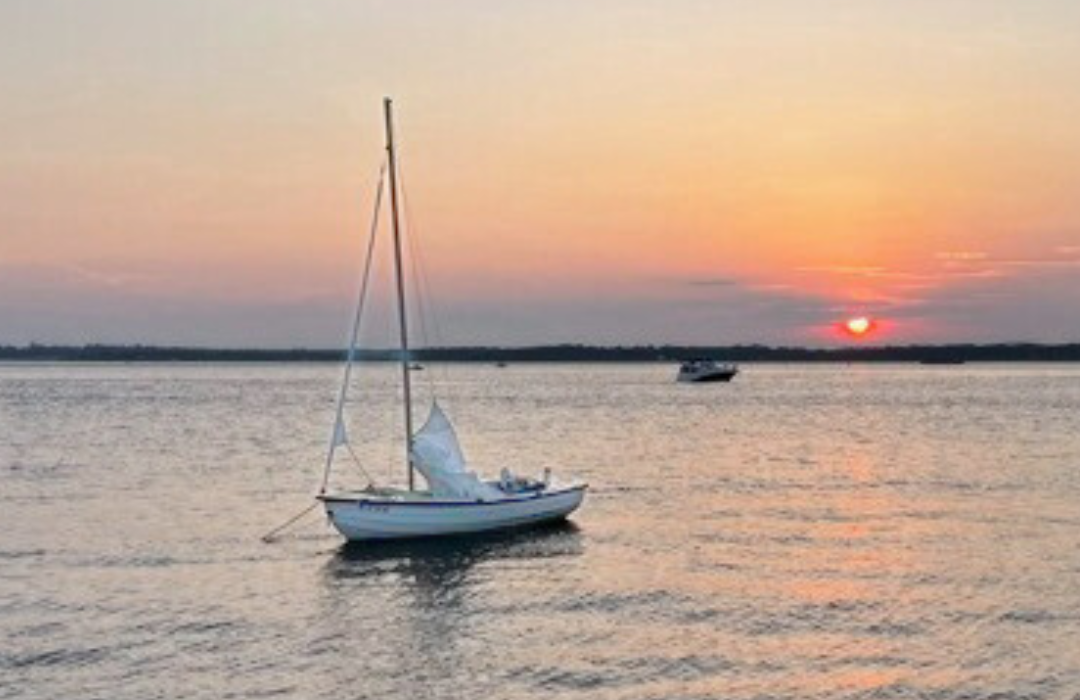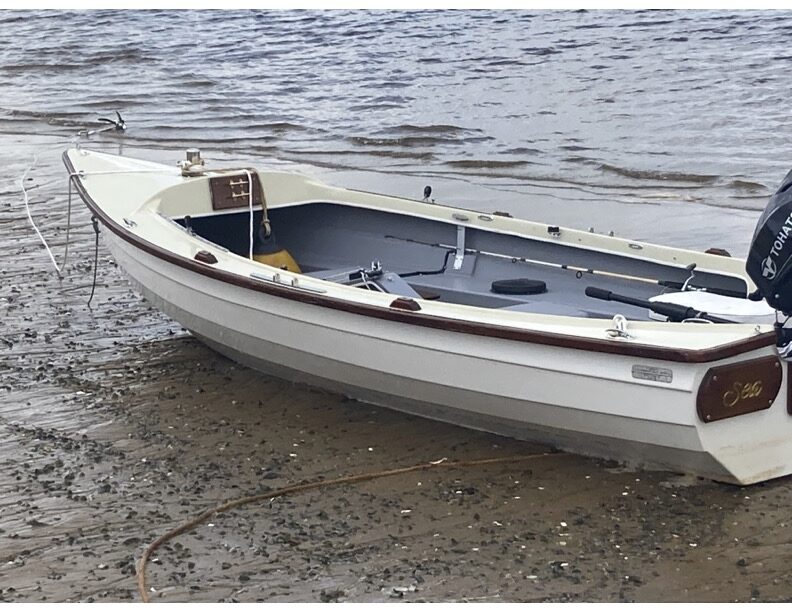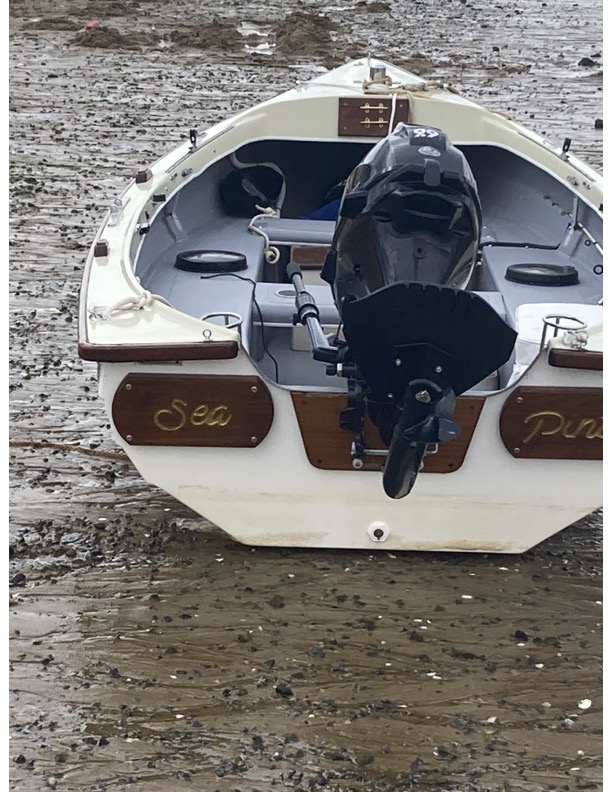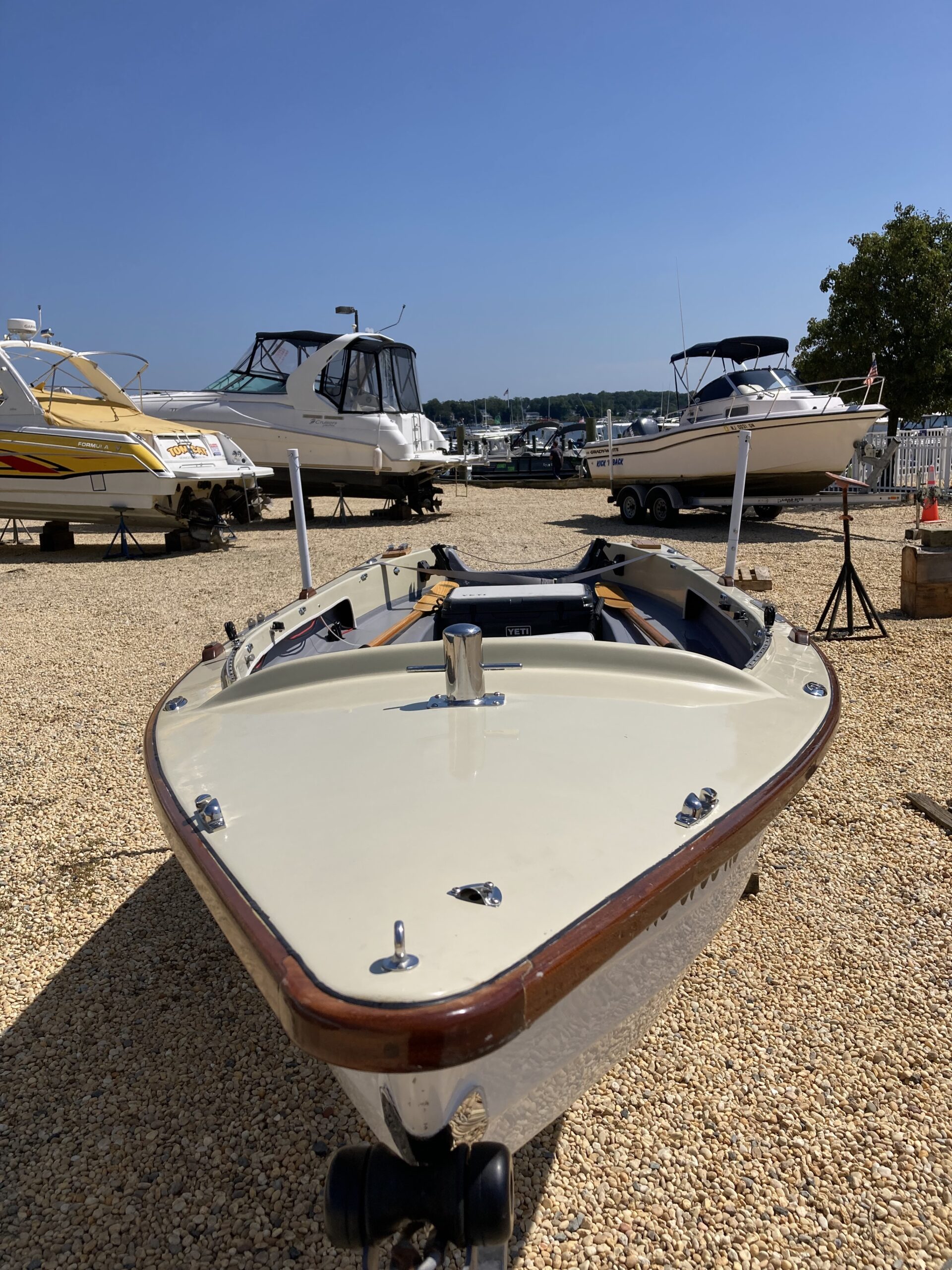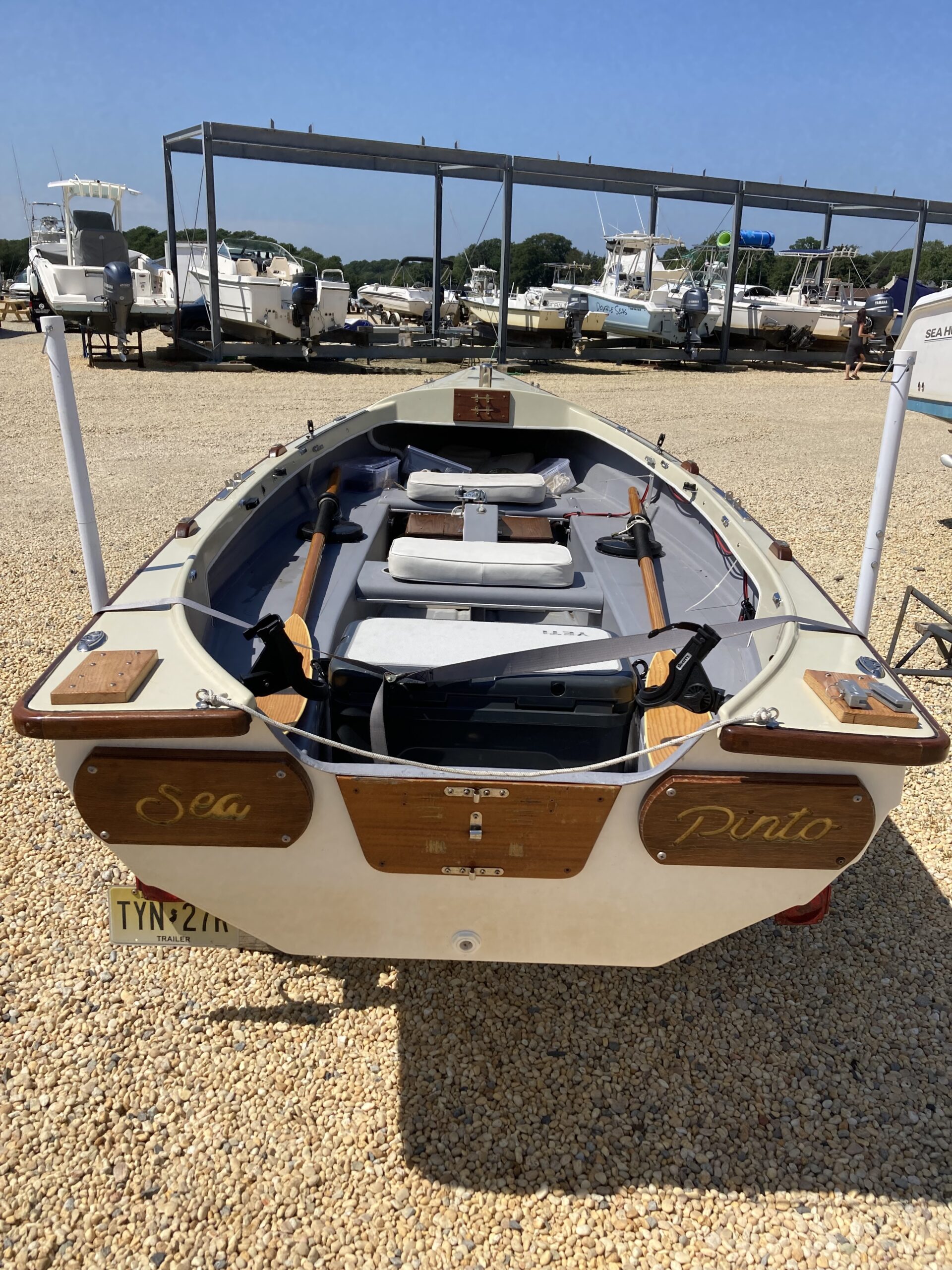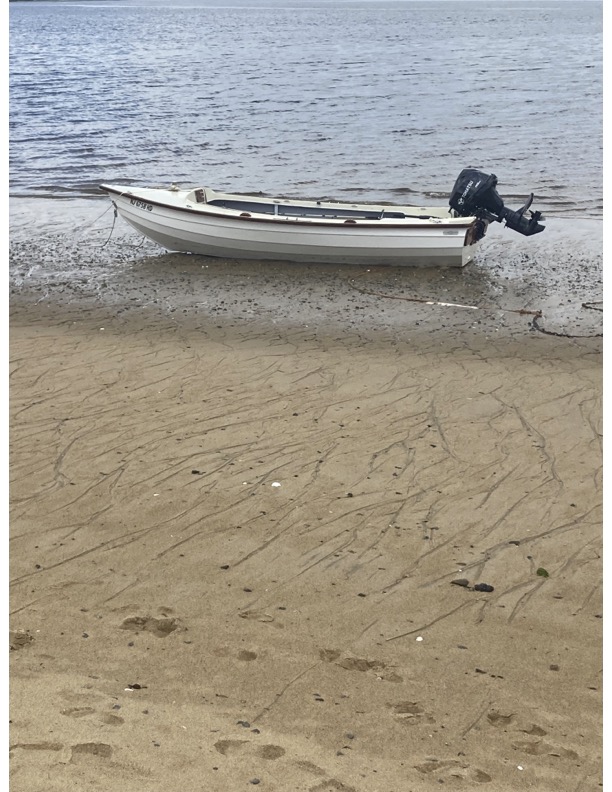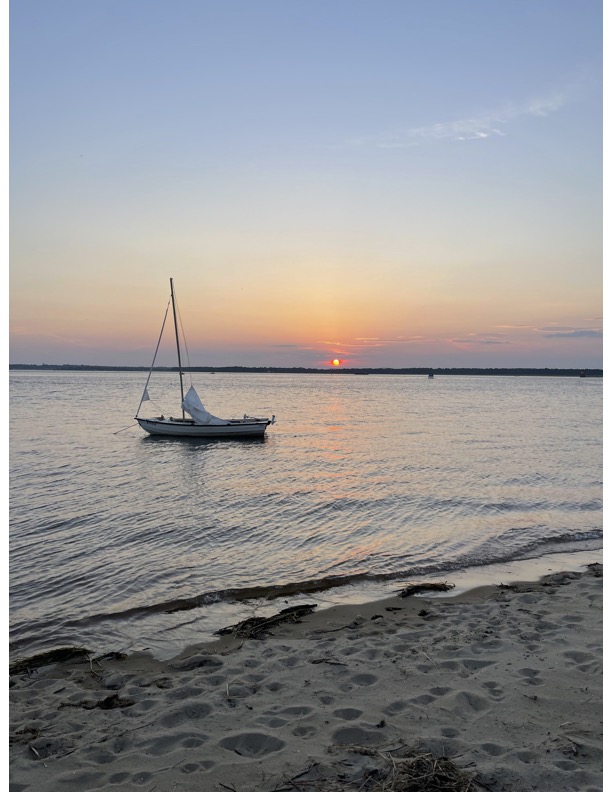 But wait… there's more!
IN ADDITION to the boat itself, the seller is including a generous package of add-on items that they've acquired over the years. (All information below provided by seller, buyer to verify since the boat is not local to our area.)
Trailer with spare tire and tie-down strap
2023 Minnkota Riptide trolling motor, powered by 2 12-volt marine batteries and with trolling motor cover and built-in mount
Inflatable Beach Rollers from Duckworks (for landing and launching on rocky beaches)
1 pair of aluminum rowing oars with bronze oarlocks
Cover for mainsail
Yeti cooler hard side seat that matches gray interior of boat
Dock lines and fenders
Two fishing rod holders
T-cleat on covered bow area
NOT INCLUDED: Seller is keeping the the black outboard motor shown in several pictures. If you want an outboard to go with it you will need to provide your own.
Check out the gallery below for shots of a lot of the gear that comes with!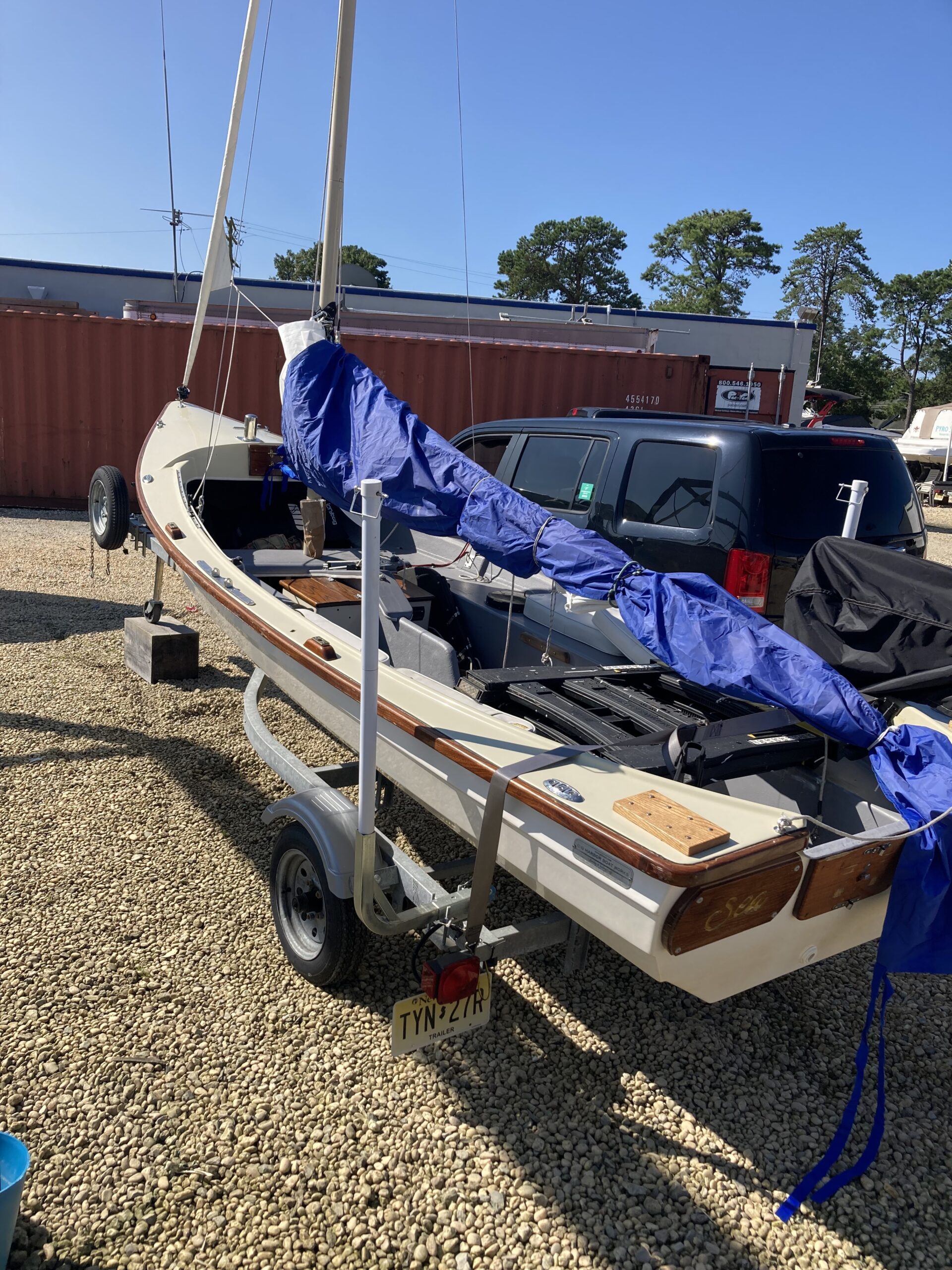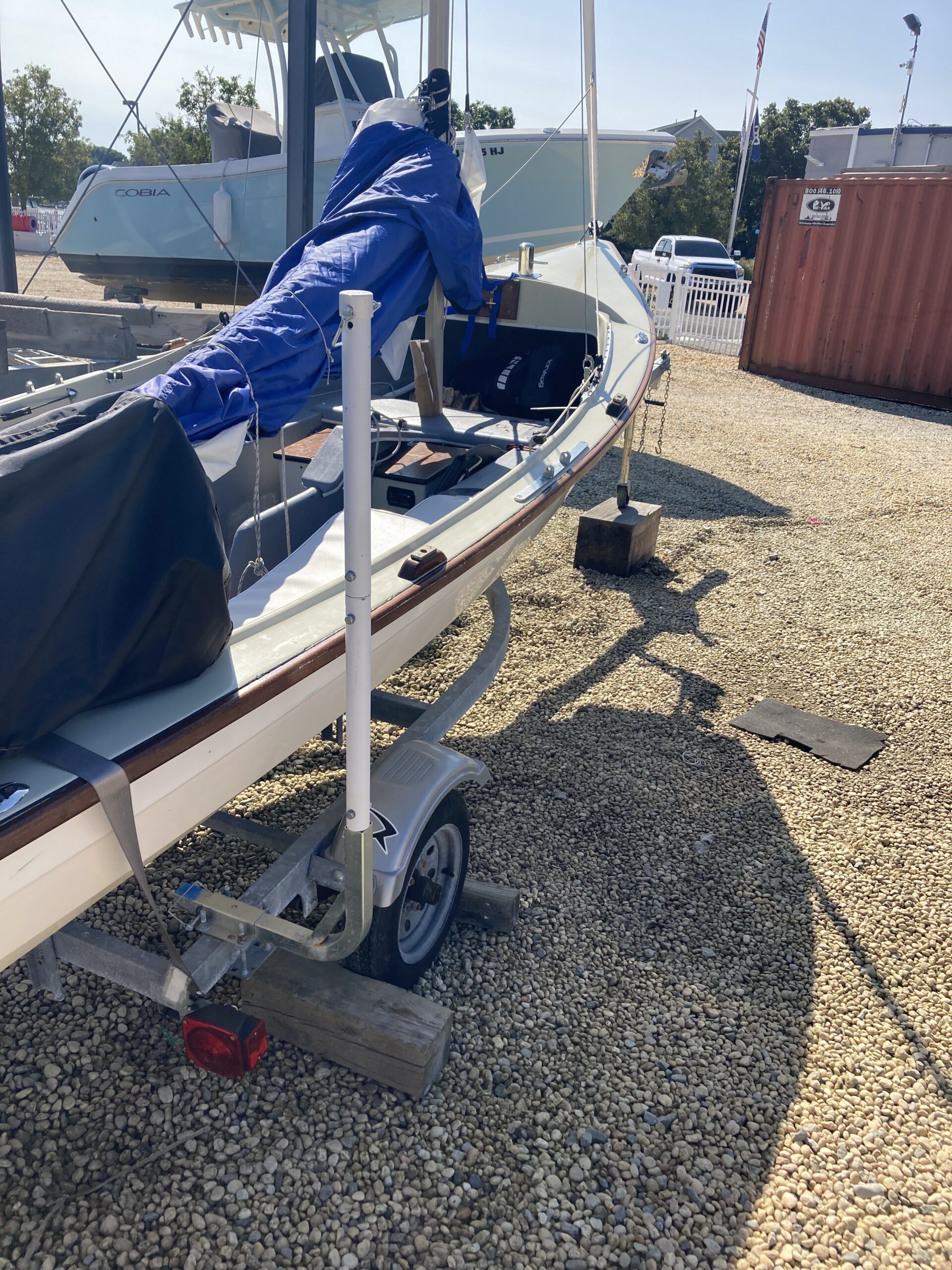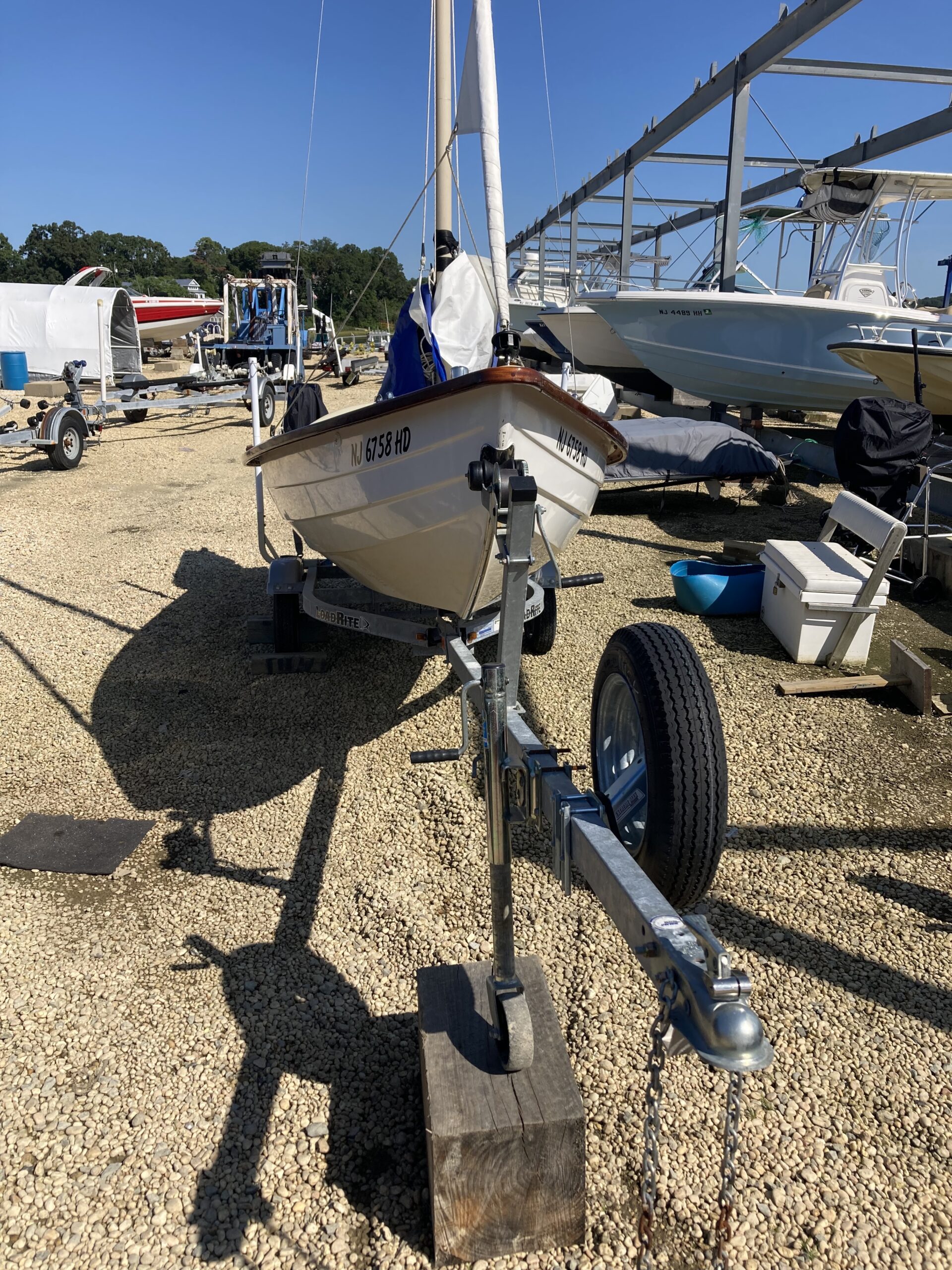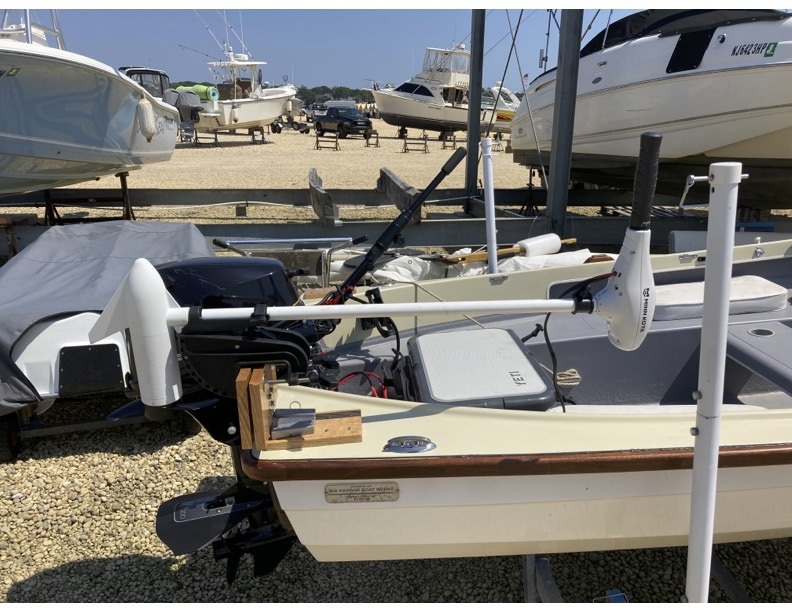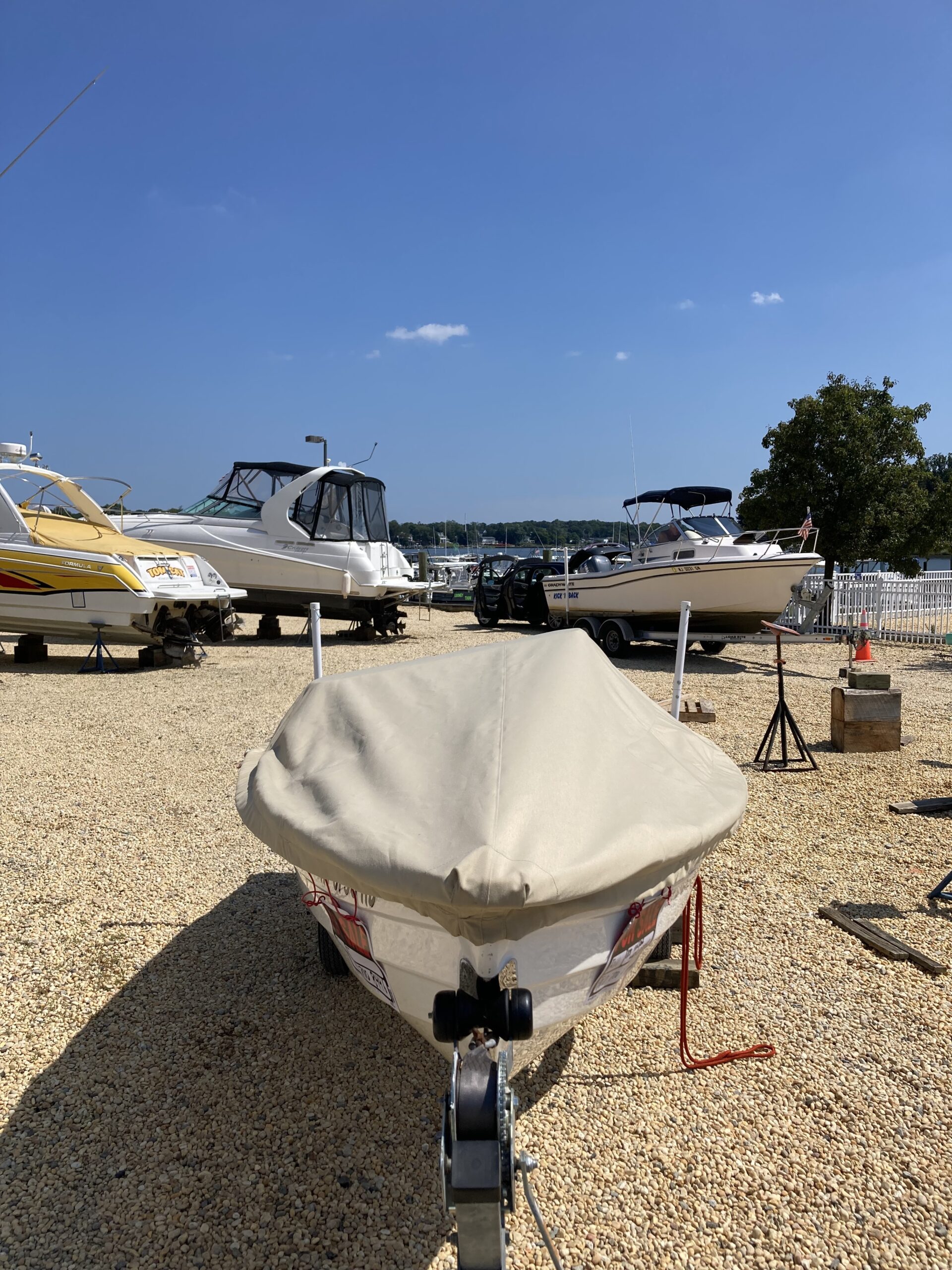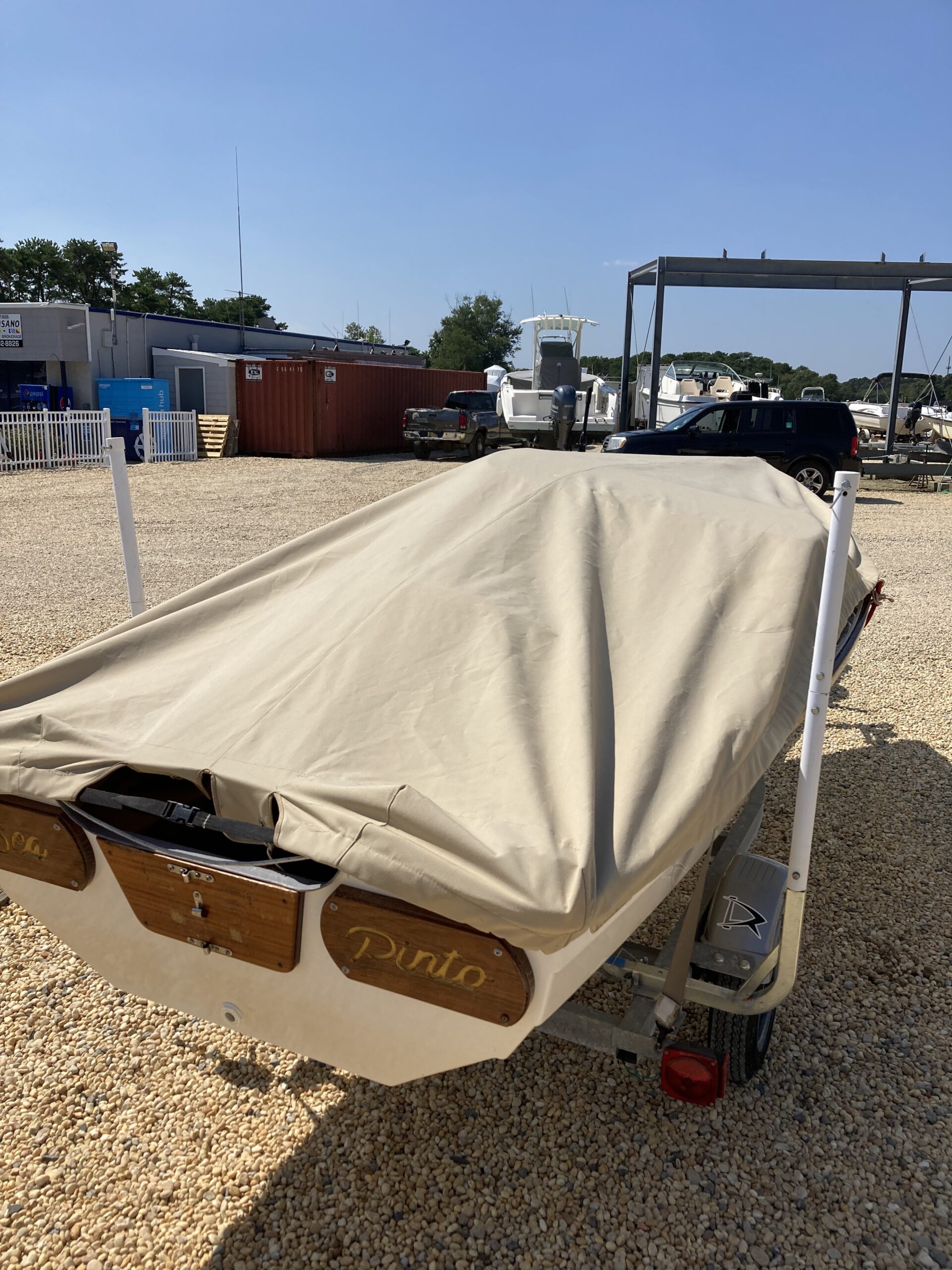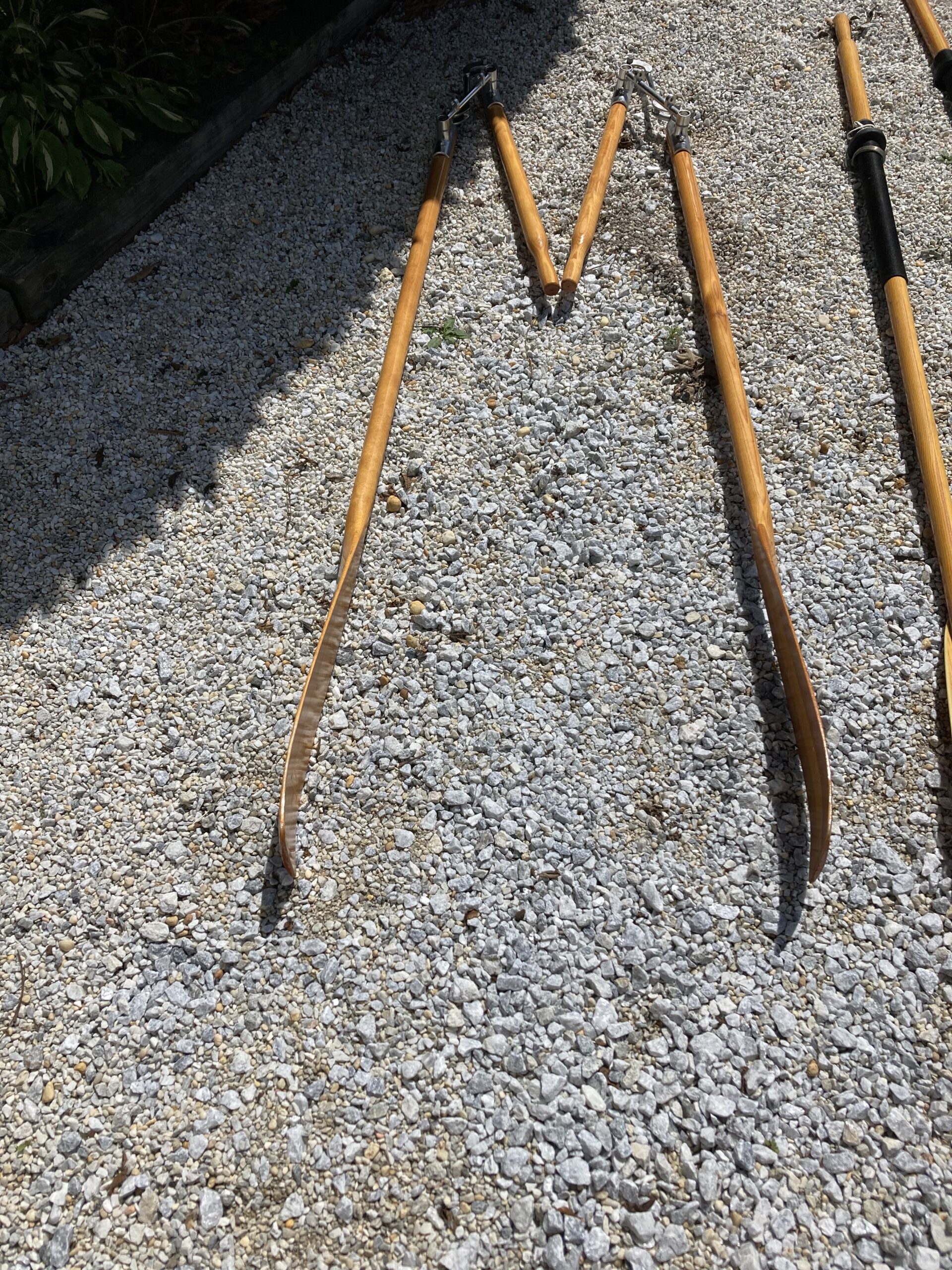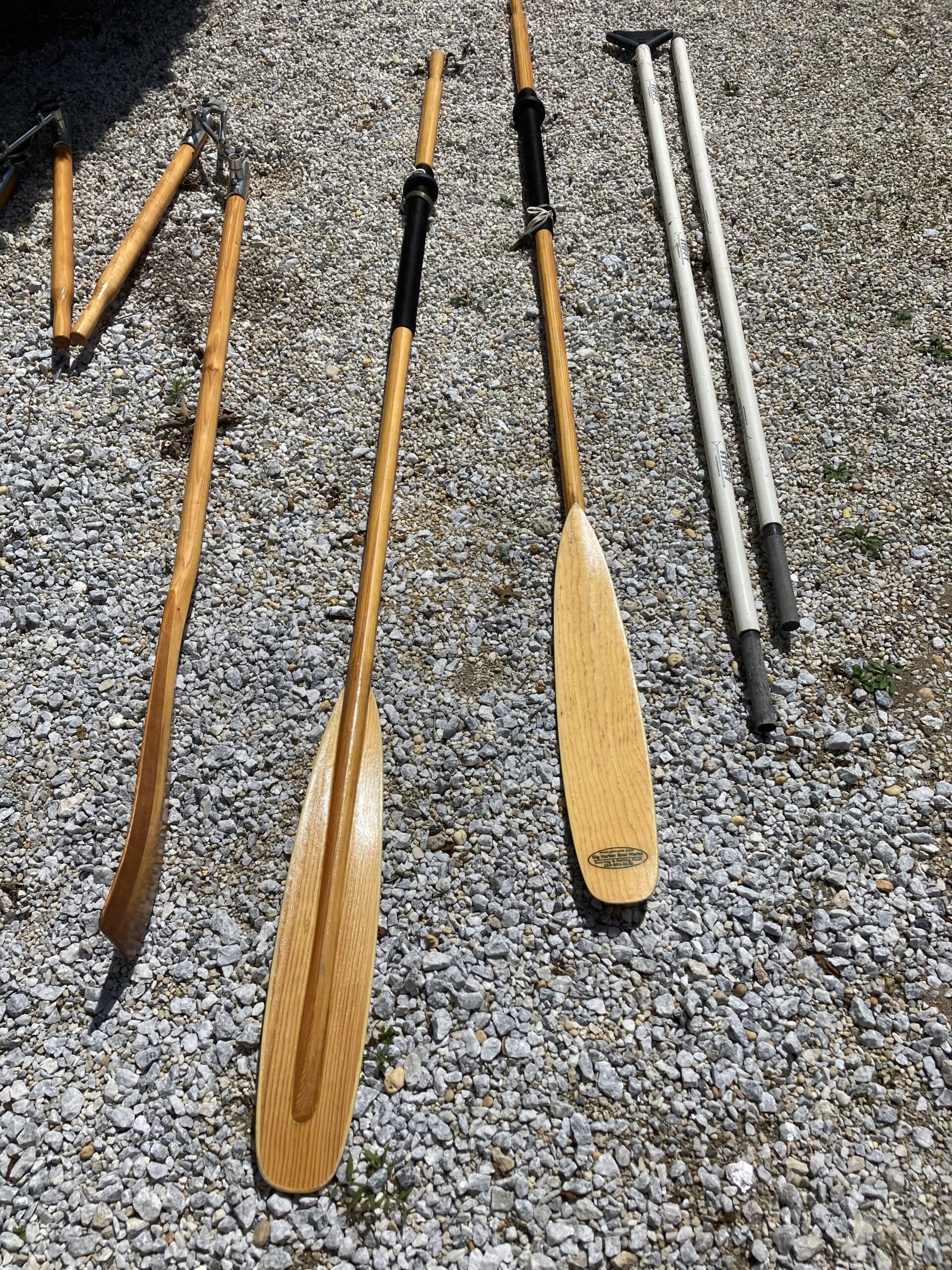 ---
This is an INCREDIBLE setup on a very gently used sailboat!
The seller is offering the entire package now for only $14,000!
Our Lobster Boat is currently out of production while we refresh the design, and we expect to resume production of our revised version in 2024. So this is a great opportunity to snatch one up now without the wait, and for a great price to boot. Again, this Lobster Boat is located in New Jersey. If this looks like the boat you've been dreaming of, we are very happy to put you in touch with the seller. Fill out the form at the bottom of this page or give us a call at (253) 851-2126 and we'll put you in touch!
---
Interested in this boat? Send us a message here.