Traditional design. Modern sensibilities.
Gig Harbor Boat Works is the builder of a unique line of custom small boats for rowing and sailing.
Our boats are modern fiberglass reproductions of traditional working boats, used by people who earned their living using only wind and oar.
What We Do
We build ten different rowing and sailing boat models from 8 to 17 feet in length. Click Here for a photographic overview of all the boats we build, by size (from largest to smallest).
Who We Are
We are small craft specialists, using our experience as boaters and craftsmen to create boats that combine traditional design with modern materials and conveniences. Read More about Our Philosophy.
Our Customers
We love helping people find the ideal boat for their purposes, whether it will be a ship-to-shore yacht tender, a small craft capable of its own solo adventures, or anything in between. Read Testimonials from our customers.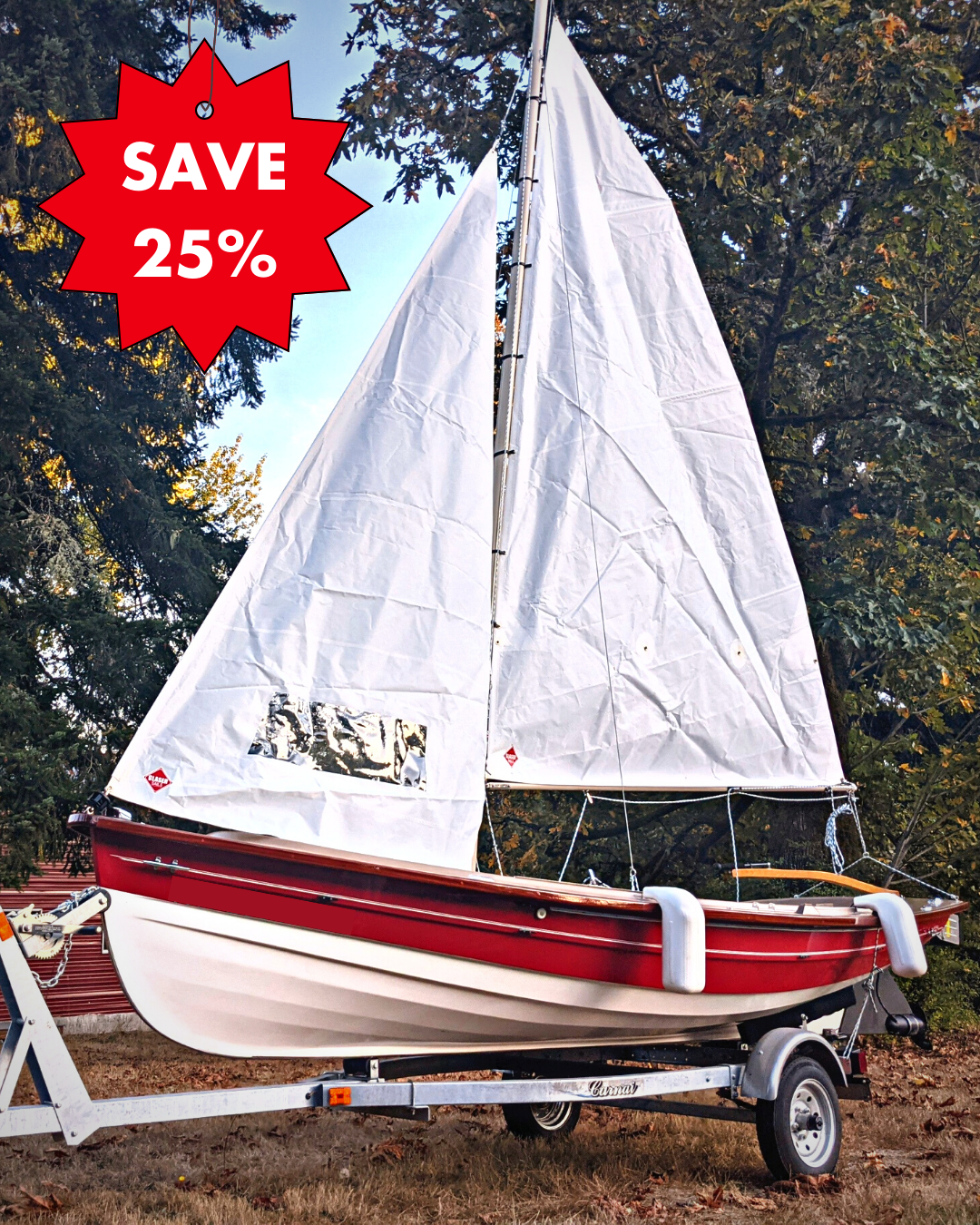 Happy Hullidays - Specials Available Now!
December is here, and so are year-end specials!🎄⁠
Every weekend between Dec 2-17th we'll be announcing a special on a new or nearly-new boat! ⁠See the current available specials here on our Available Now page, and sign up for notifications when the boat you're looking for comes in!