We are custom builders and every boat we build is made to order. But, if you're not particularly picky, want a boat now without waiting for us to build it for you, or are just looking to save a little money, we occasionally have used boats available for sale. Usually they are consigned by our customers who have decided to upgrade or change to another of our boats, for whatever reason. Our current inventory of available used boats is shown below!
---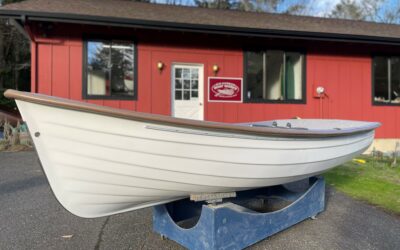 Here's a chance to pick up a no-frills 9.5' Captain's Gig Rowboat that's ready to go home today!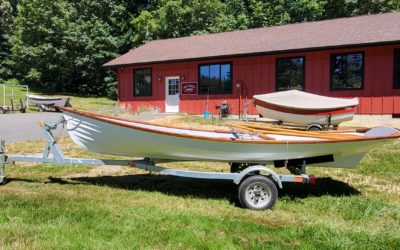 Built in 2013, this beautiful rowboat in classic white with custom wood trim features tandem sliding seats, storage hatches, and more.
---
Want to be notified when a certain model comes in?
Use the form below to request notifications when we have your favorite used, demo, or stock boats available. (You can select more than one boat model.)