New In Stock
Brand new Rowboats, Sailing Dinghies, and Yacht Tenders for sale now!
PLUS, get 20% off accessories when you purchase one of these boats by 12/31/23. Offer is limited to stock on hand… when they're gone, they're gone!
We're custom builders and our focus has always been on made-to-order rowing and sailing boats. So these New In-Stock boats present a great opportunity for you to get a brand new boat without the waiting list for a custom order!
If you don't see anything here, it just means we don't have any at the moment. These boats often sell really quickly, so be sure to sign up for our e-mail newsletter to hear about it when new boats are in stock.
Our in-stock boats include the most popular built-in options that are commonly requested together. You'll usually find our low-maintenance vinyl rubrail and a stainless steel keel strip. The rowboats often include a daggerboard trunk and mast step so they can quickly be upgraded with our sailing package if desired. And our smaller dinghies will typically have built-in reinforcement so we can install lifting eyes or sidemount davits for you if you need them.
Then we can further customize your boat with optional features like a detail pinstripe, high performance sailing options, canvas covers, trailers, and more. Note that wood trim is currently only available on custom orders.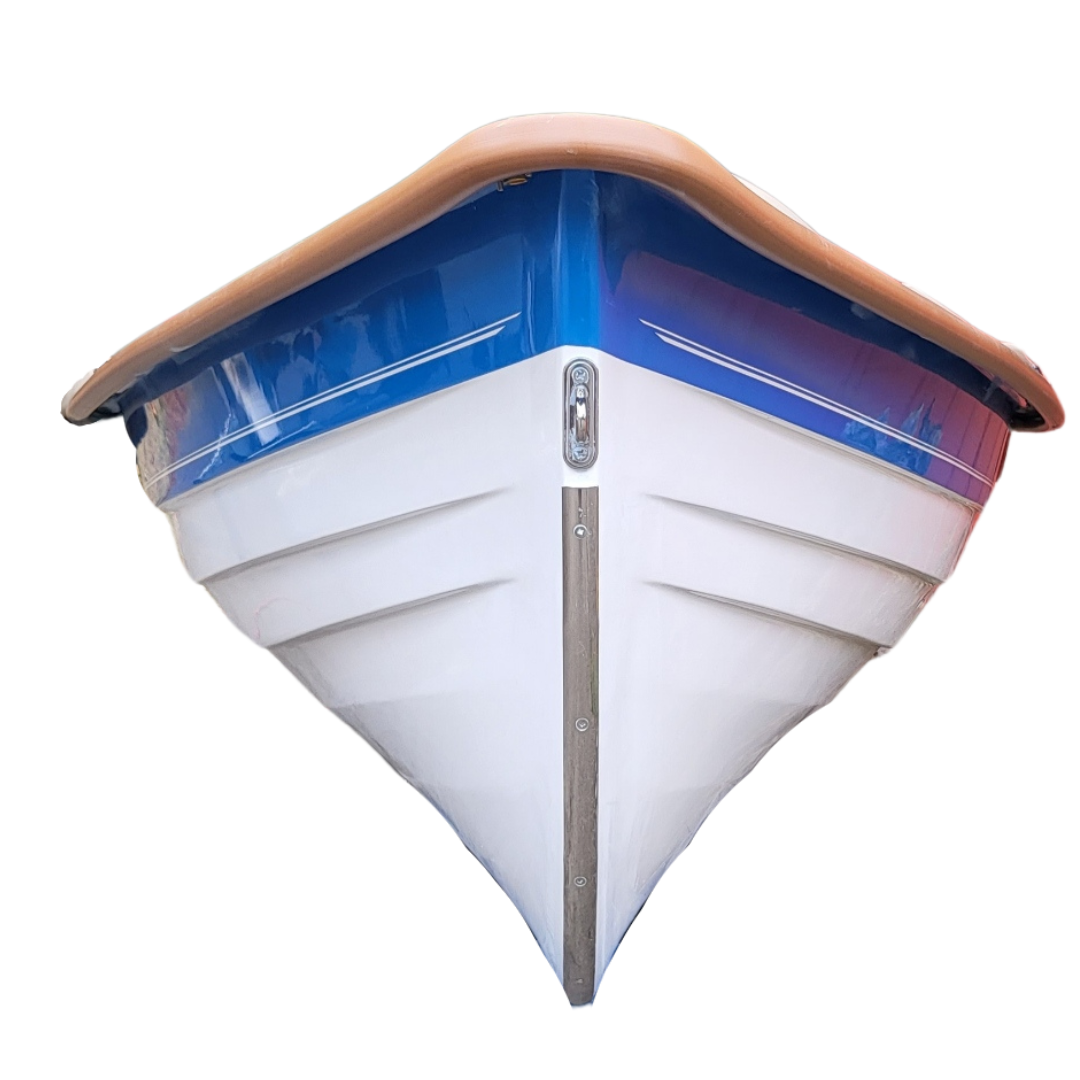 Gig Harbor Boat Works is a local homegrown company founded in 1986. We are small craft specialists, using our experience as boaters and craftsmen to create boats that combine traditional design with modern materials and conveniences.
Almost 40 years later, our boats are still proudly built here in Gig Harbor, WA and we are recognized for excellence in the small craft community worldwide.