Available now is a like new 10′ Navigator rowboat! This is an ideal rowboat for use as a yacht tender or relaxing rowboat for enjoying the waterfront. This one features a pretty green gelcoat stripe and a set of four docking cleats so you can easily tie up at your dock (or in front of the pub)!
This boat does not include any oars or motor, but it would row beautifully with a pair of our 7′ wood oars, and there is a built in motorboard where you can put a 2hp outboard motor. This is a perfect boat for anyone looking for a light-weight, multipurpose dinghy who wants to keep things simple. Note that this is a rowboat-only, that cannot be converted to sail.
This 2022 Navigator rowboat package includes:
Jade Mist Green Gel Coat
Stainless Steel Keel Strip
Stainless Steel docking cleats
Custom Boat Cover
Not included: oars, dolly (available for purchase separately)
Seller is asking $3,395, a great value for a like-new boat in excellent condition. An identical sister ship ordered today with the same options would cost $4,530. She's available now at our shop in Gig Harbor — if this looks like a boat you want to take home, give us a call at (253) 851-2126 or contact us via email!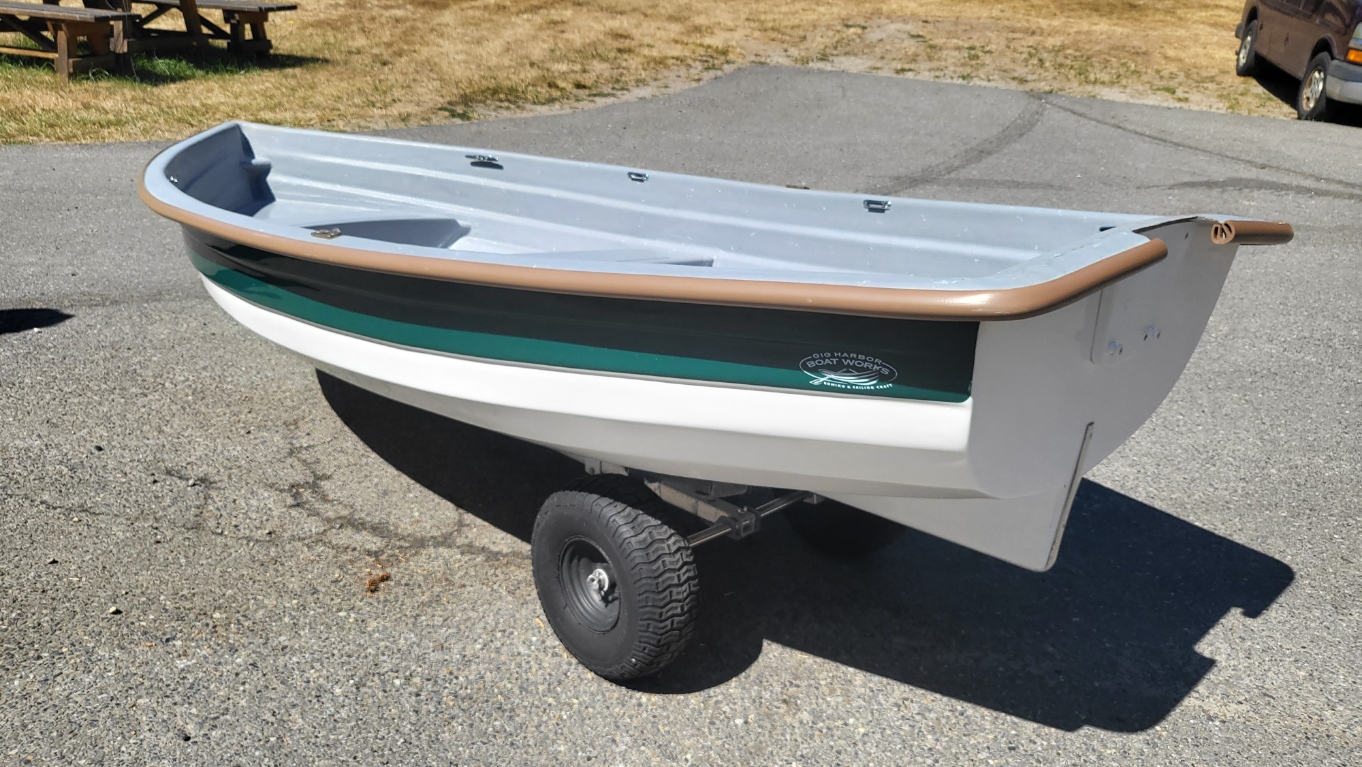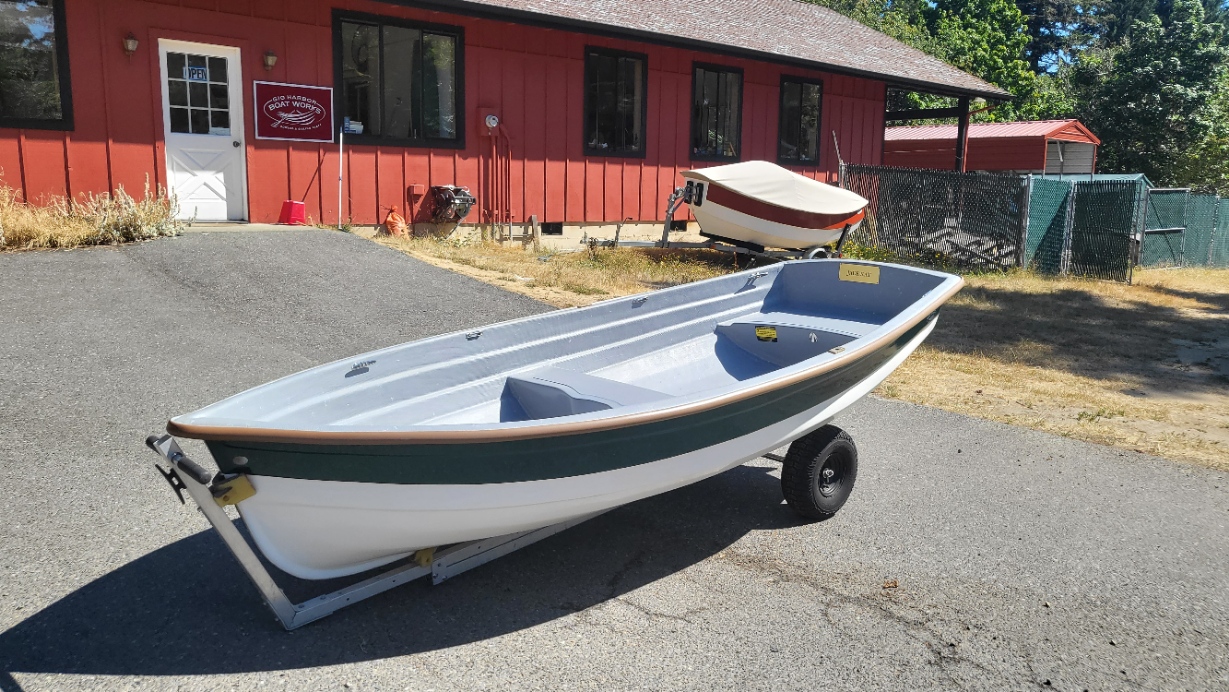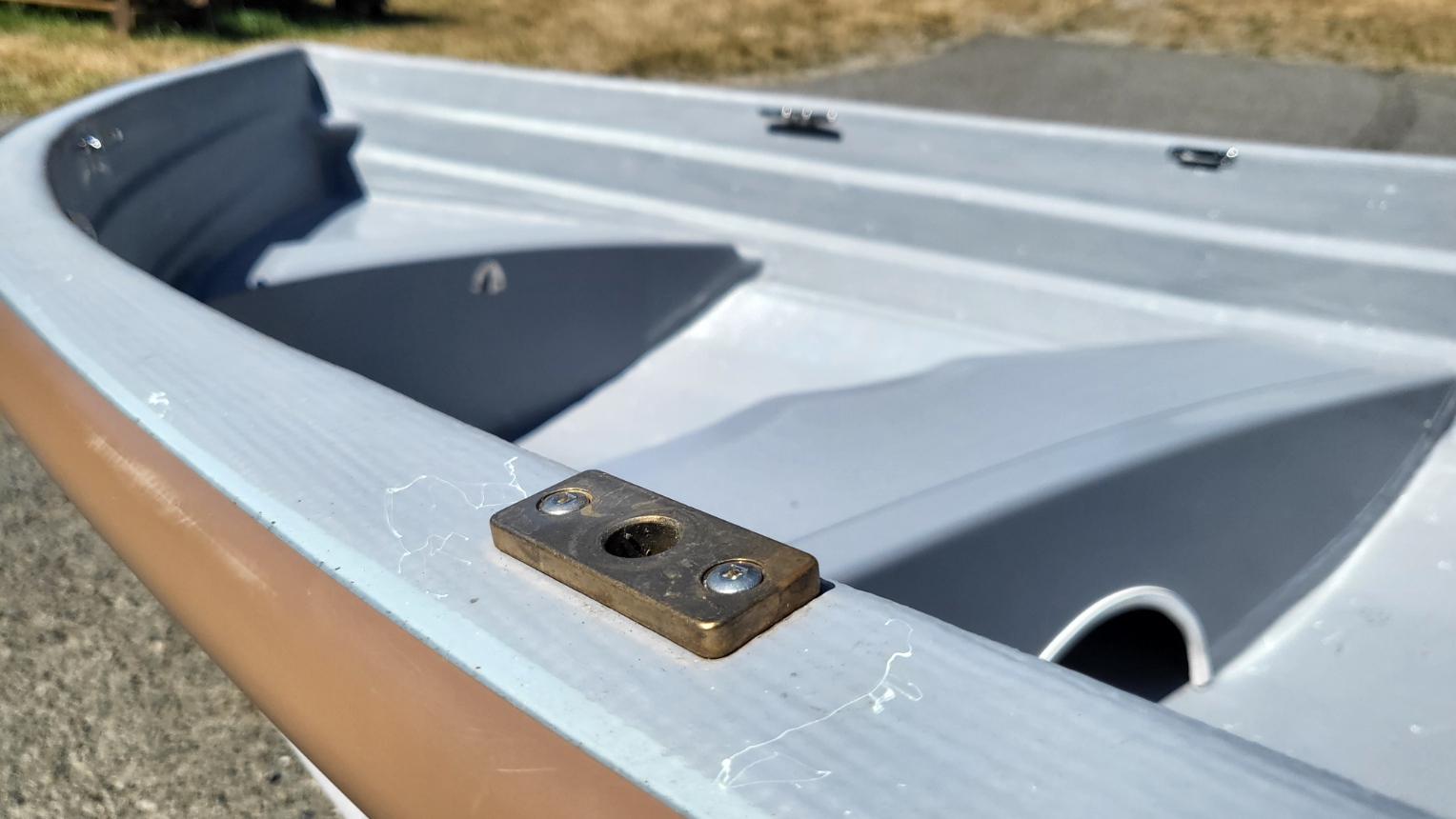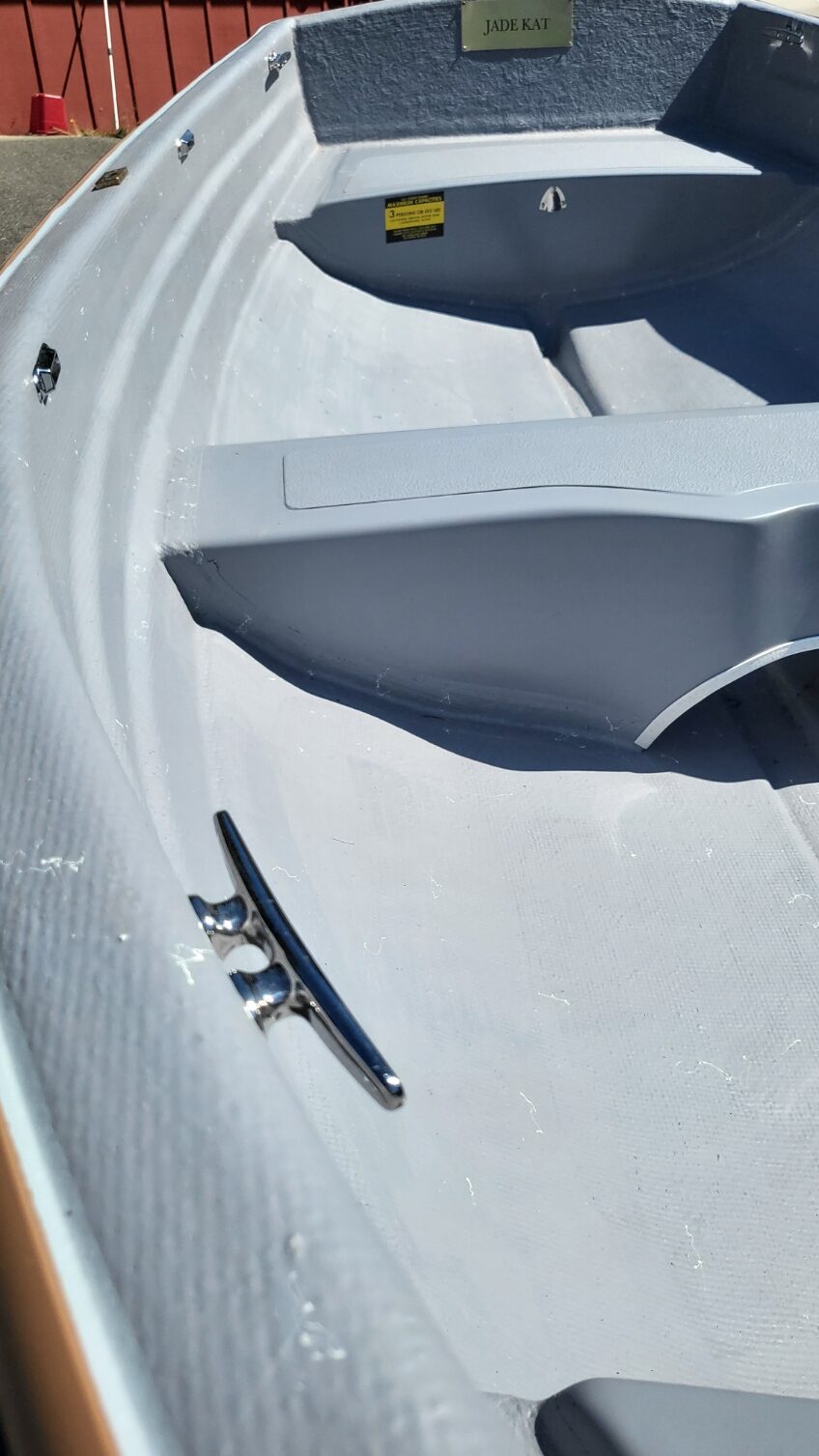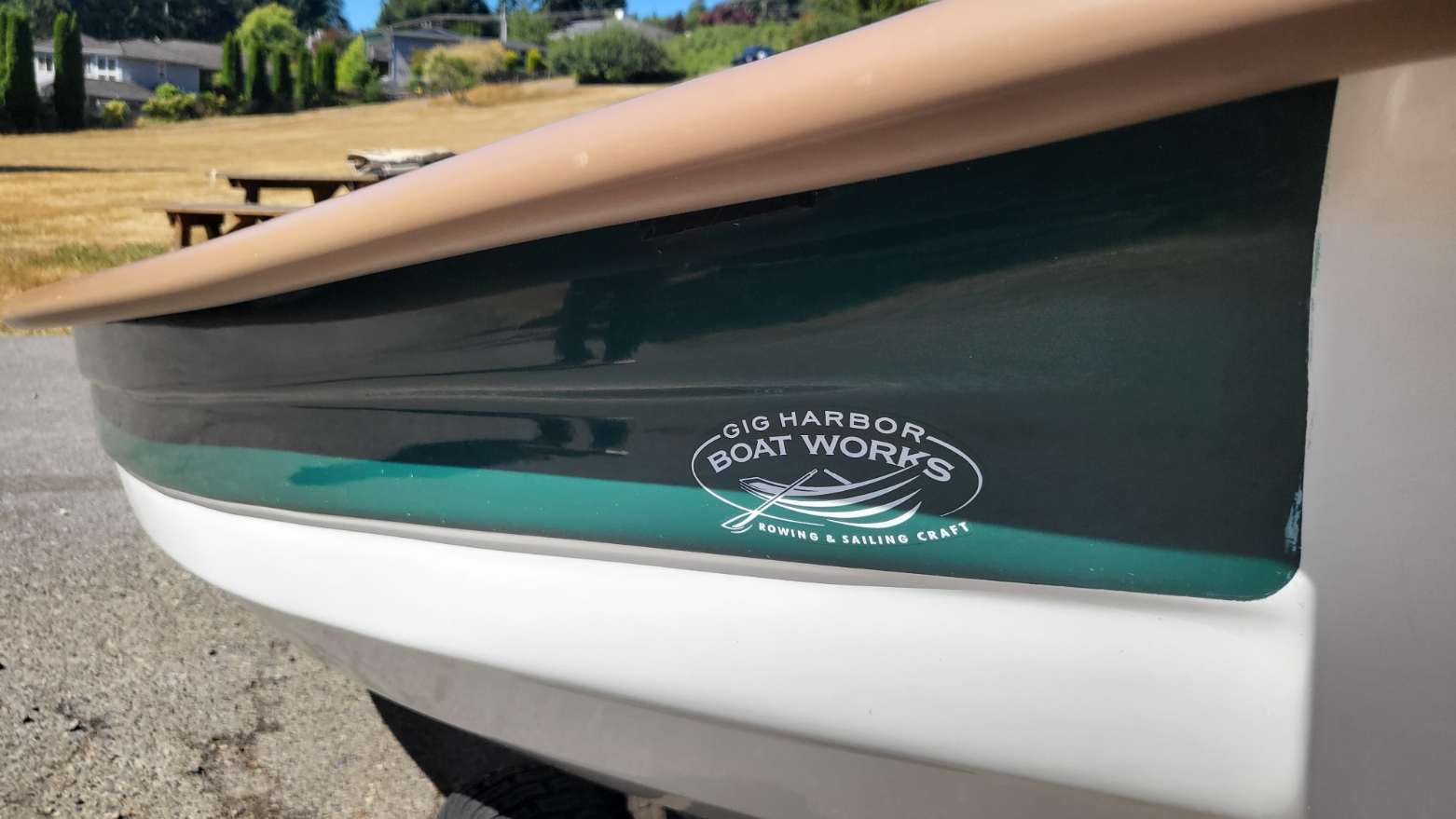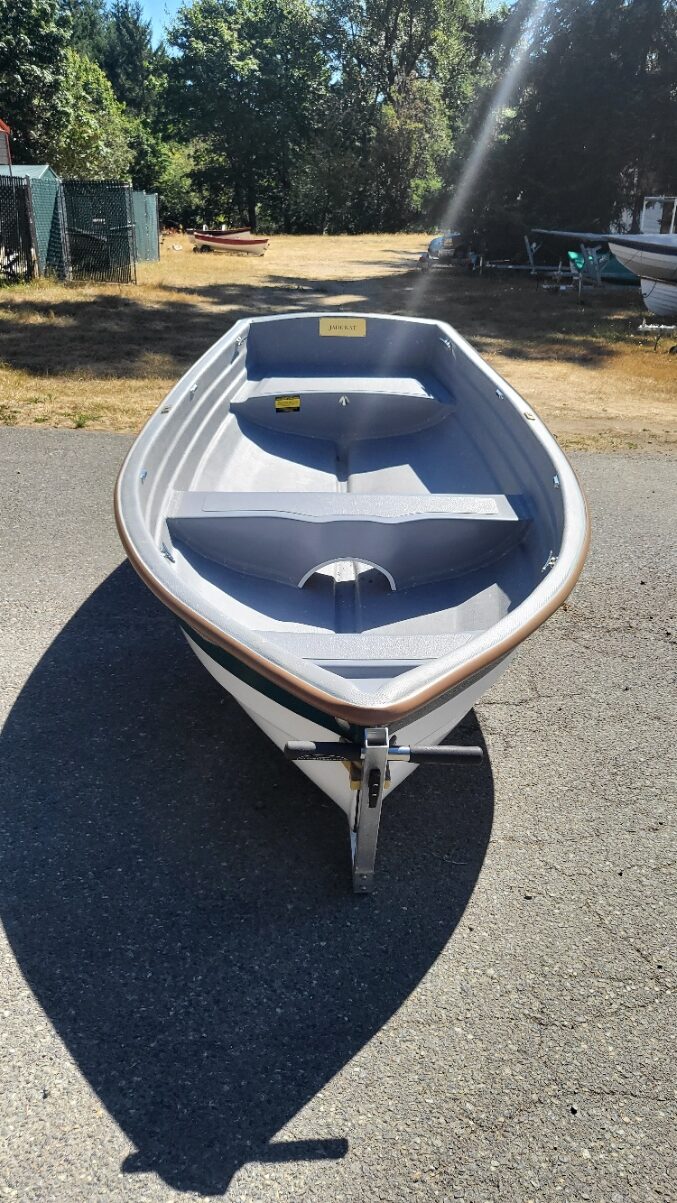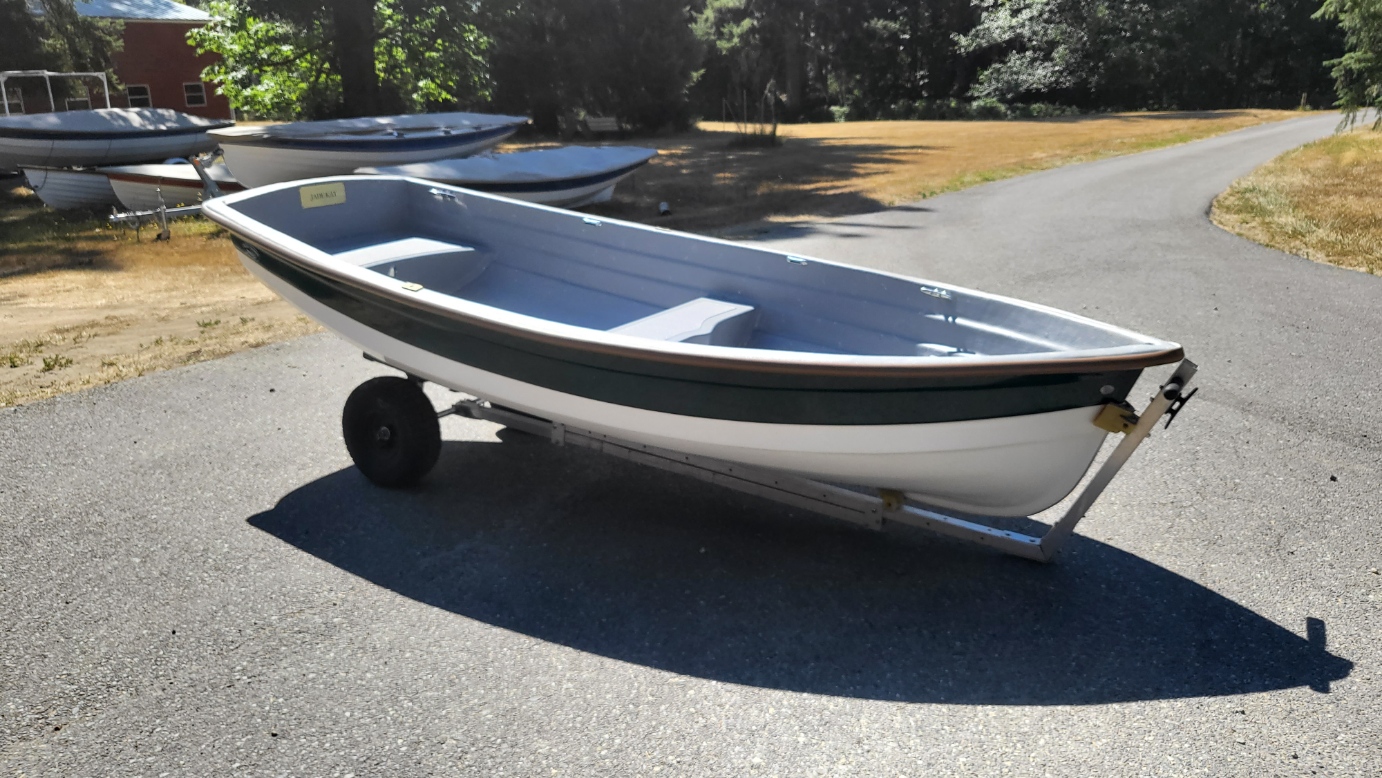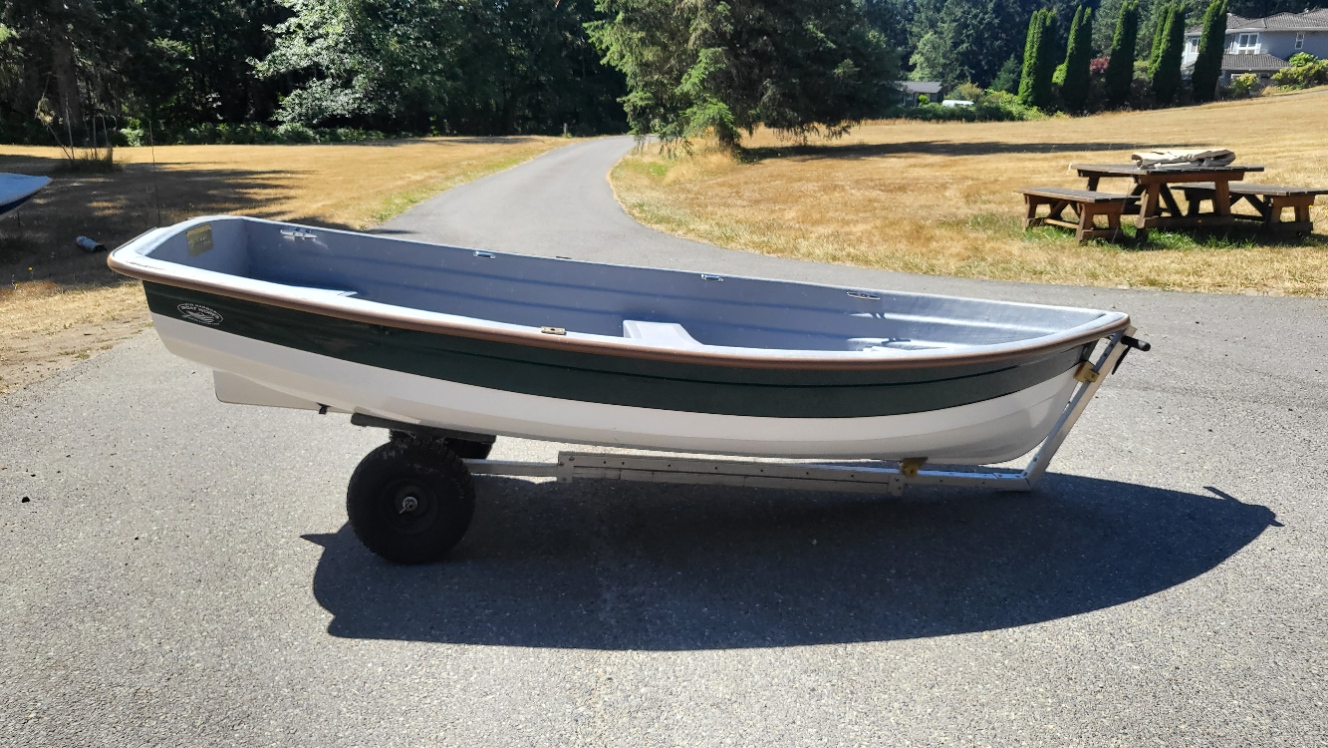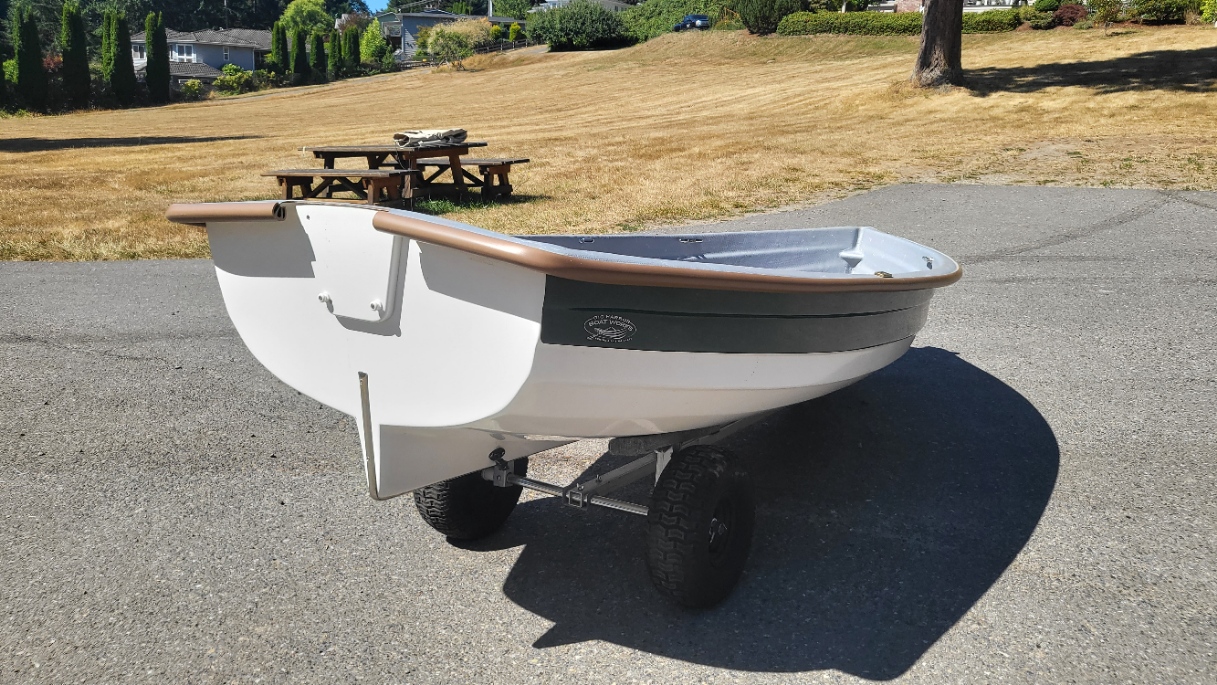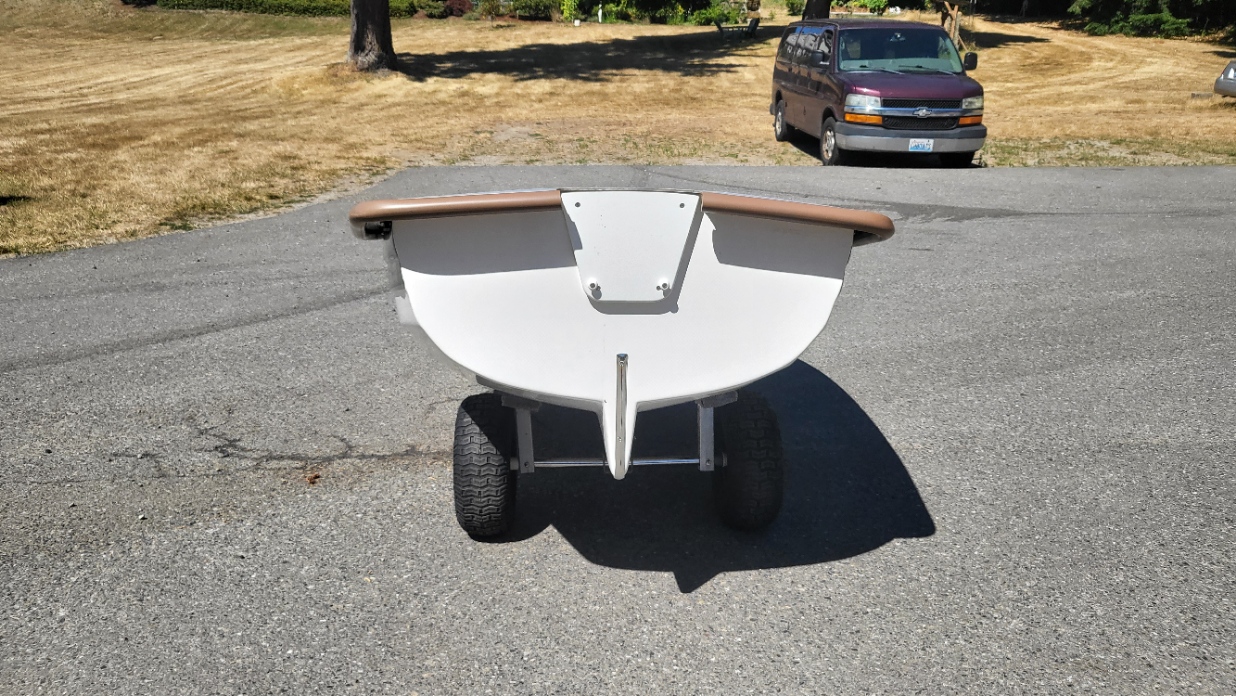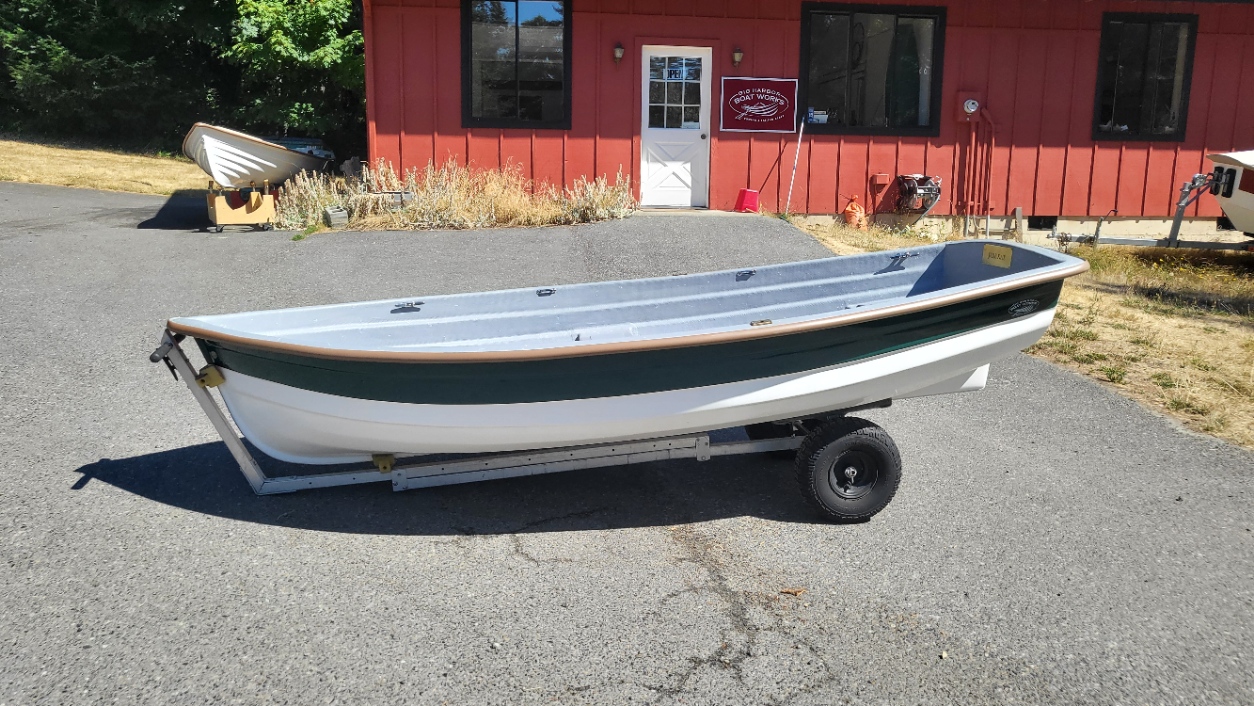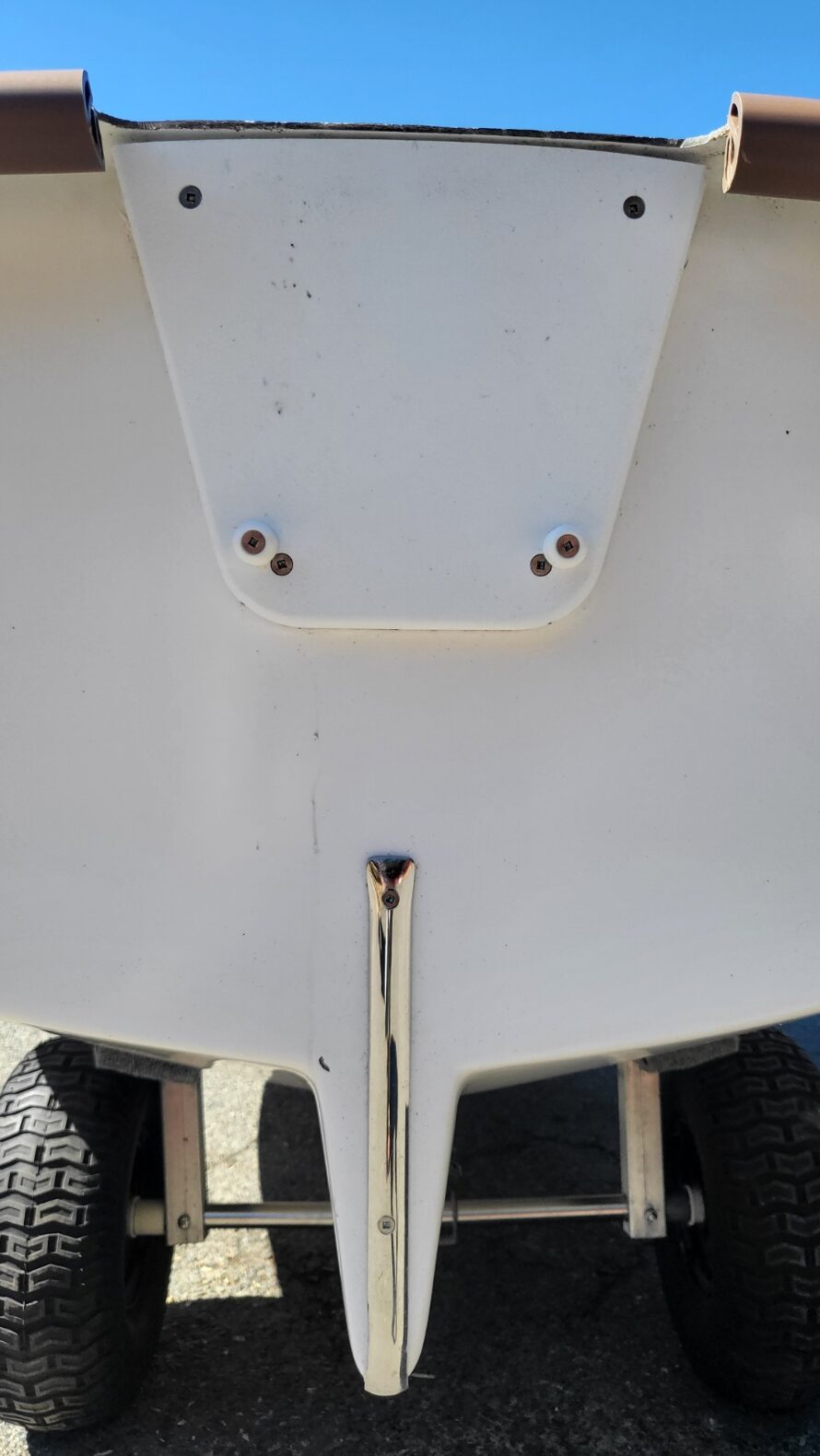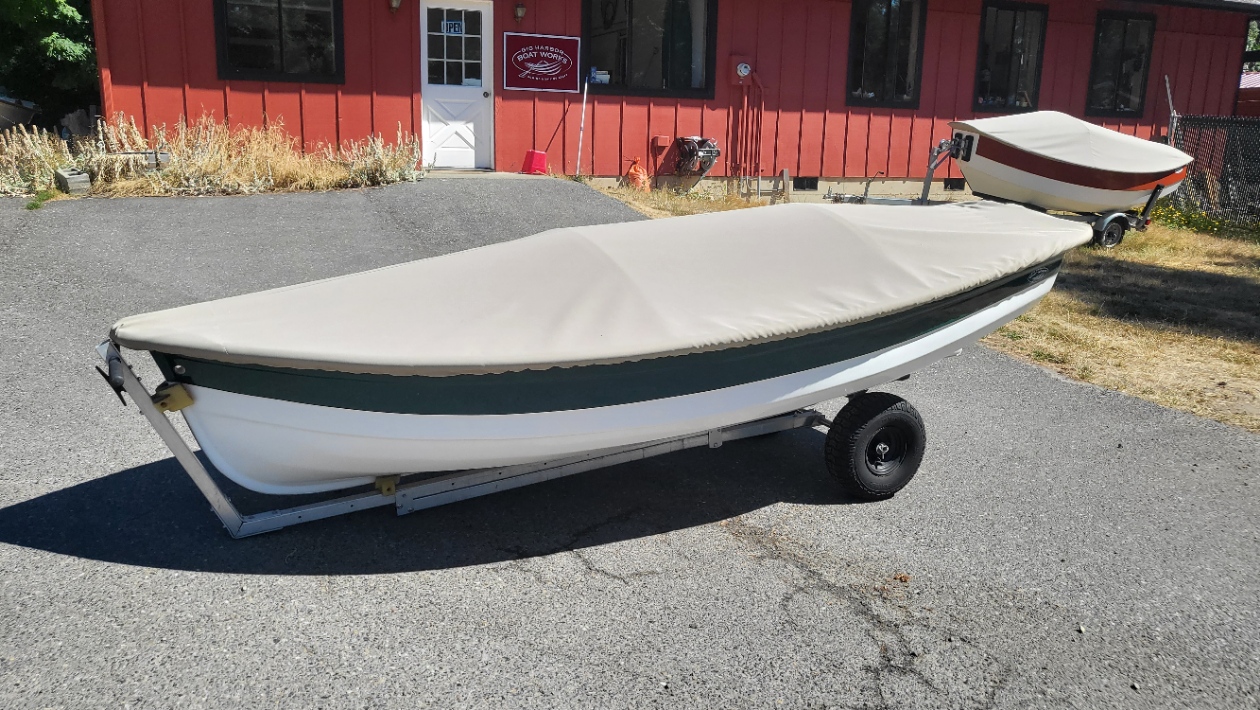 ---
We would love to talk to you to or answer your questions! Send us an email using the form below or call us during working hours 9am to 5pm Pacific Time. If you submit an inquiry and don't hear back from us within a business day or two, please give us a call at 253-851-2126.