We get a lot of questions from potential 12′ Scamp owners out there about how to outfit their Scamps for overnight adventures. So we're always happy when we get some photos and insights in our inbox from Scamp owners who are out there living the dream! Today we're happy to share some photos from Jim E. in Southern California.
Jim and his friend Paul did a sail together in Alamitos Bay (Long Beach CA area)…
All these pics are from a sail last year in Alamitos Bay (Long Beach CA). It was my test of overnighting, as I had a long drive and it let me come up the day before and go home the day after putting me on the freeway during the least traffic time of the day…

My hope with the Scamp is to get more time in the Southern California coastal area but the bucket list would include your area, maybe the Salish 100 route, Florida Keys, and the Sea of Cortez. The picture with the dolphins is 3 miles off of Newport Beach CA where I spread the ashes of several family members a couple of weeks ago.

Take care!

Jim
Jim was kind enough to include photos of his dockside accommodations as well. The Scamp offers numerous opportunities for customization. We outfitted his Scamp originally with the burgundy gelcoat stripe, wood trim, and tanbark sail. Jim then did his after-market customizations that leaned into the color scheme with a coordinating camping cover and seat cushions, which look really sharp together!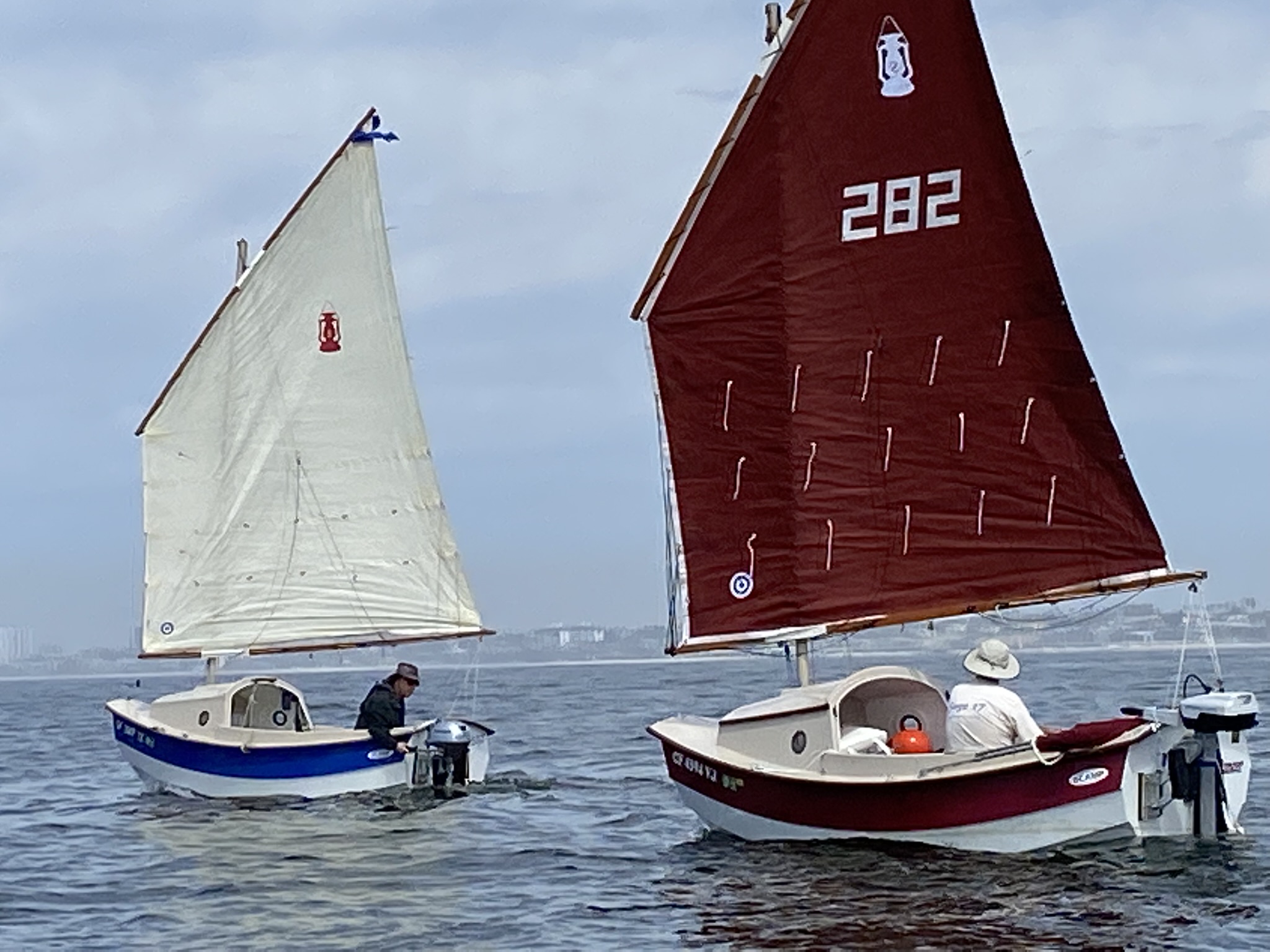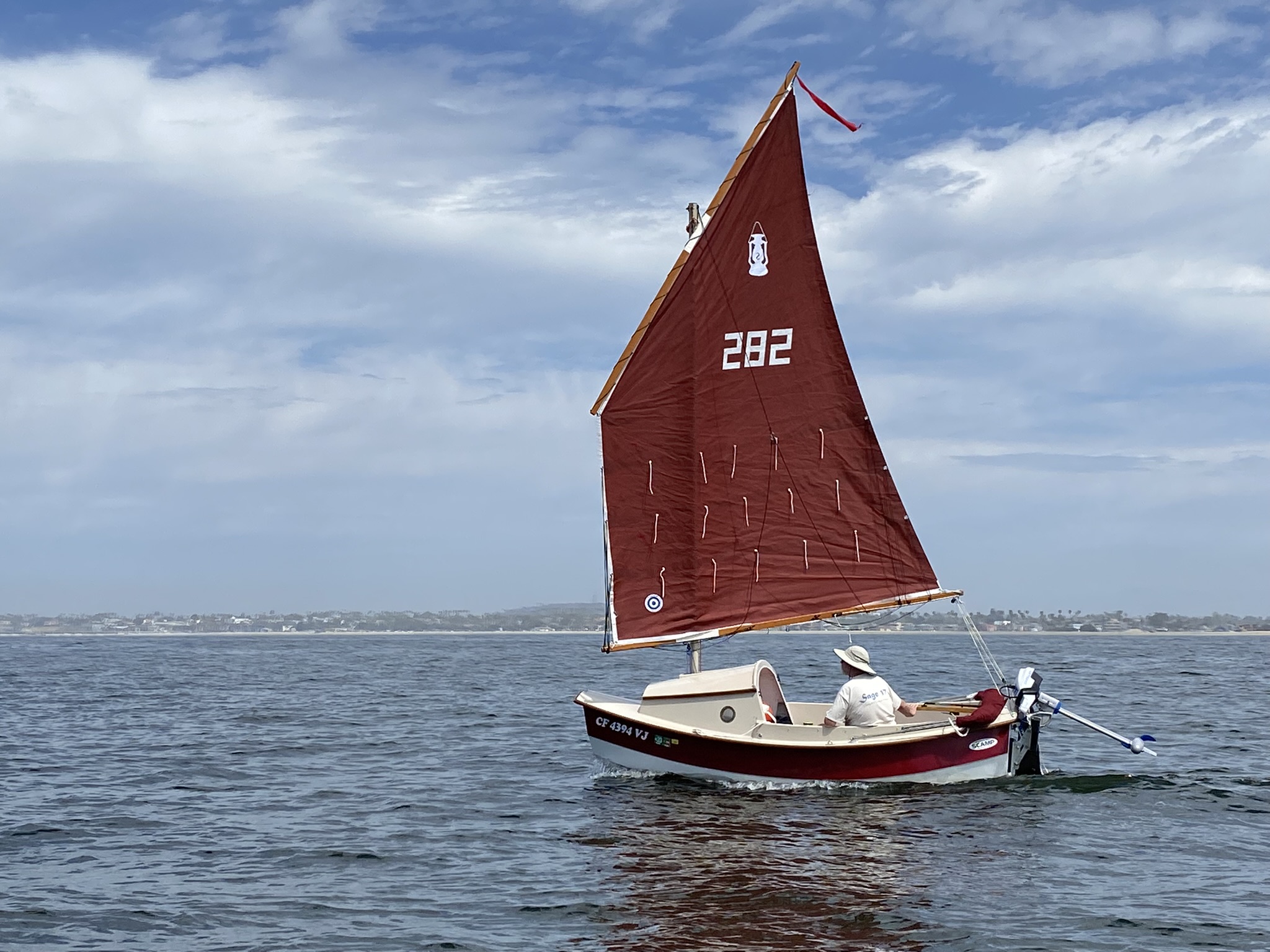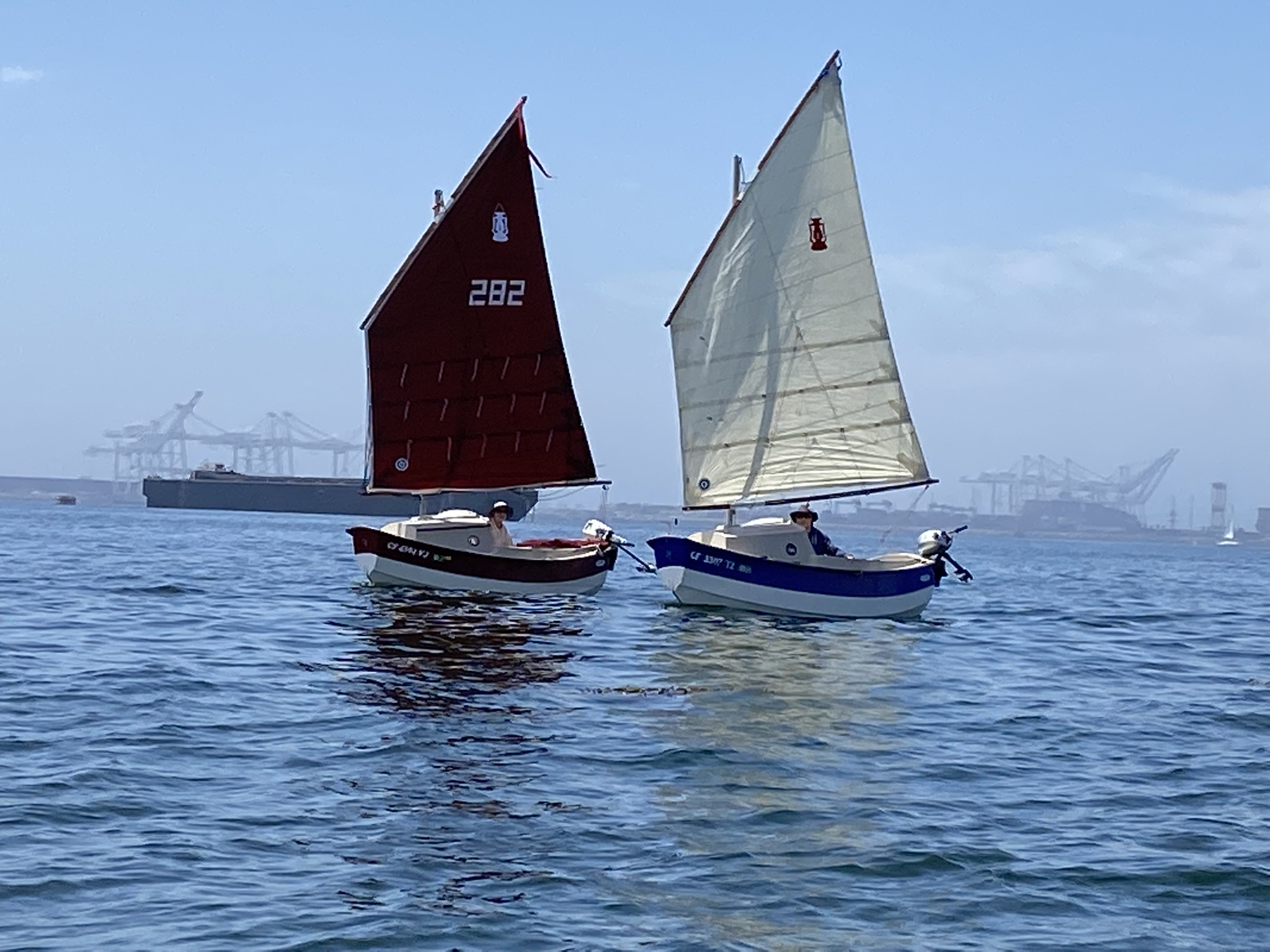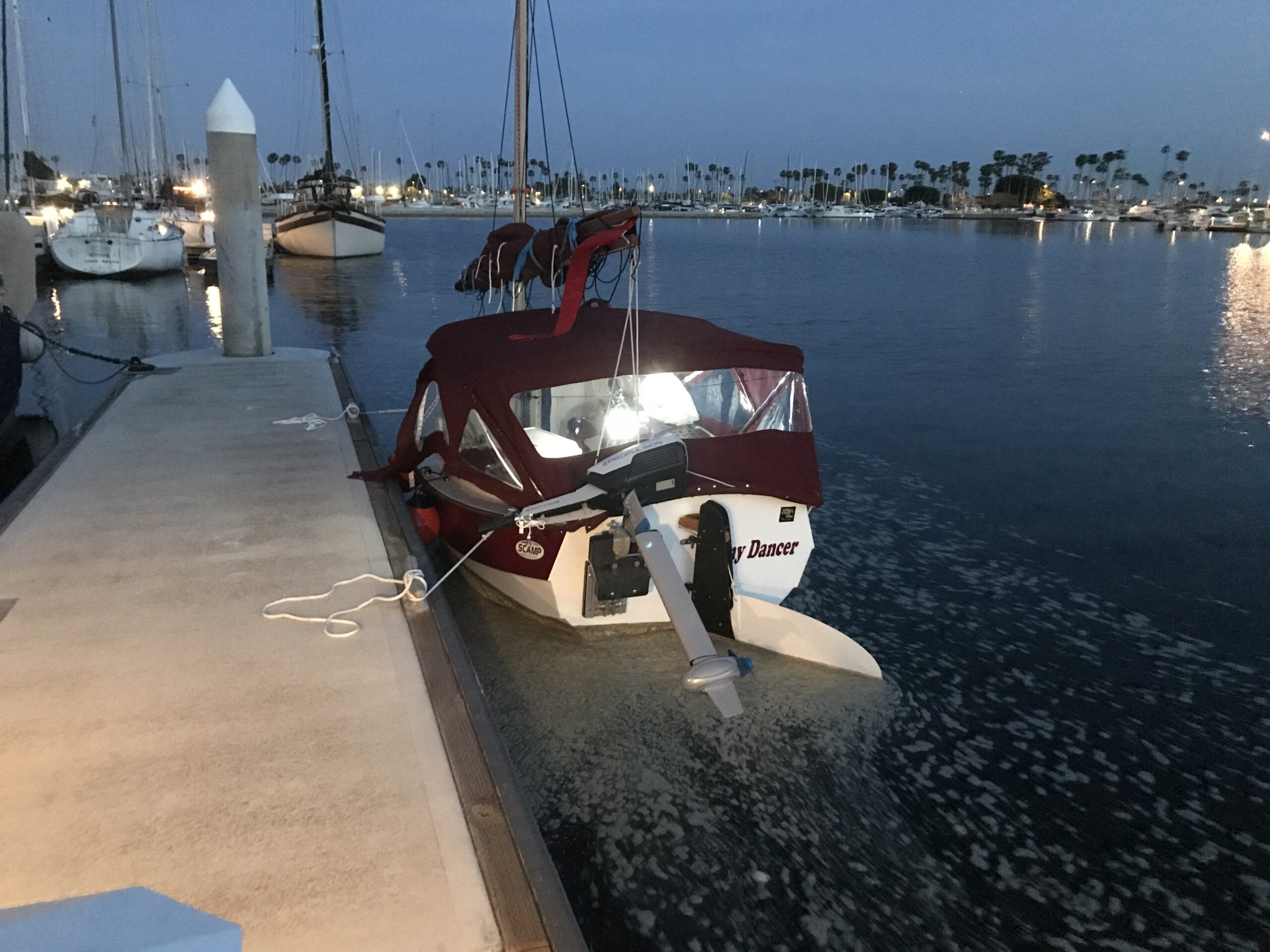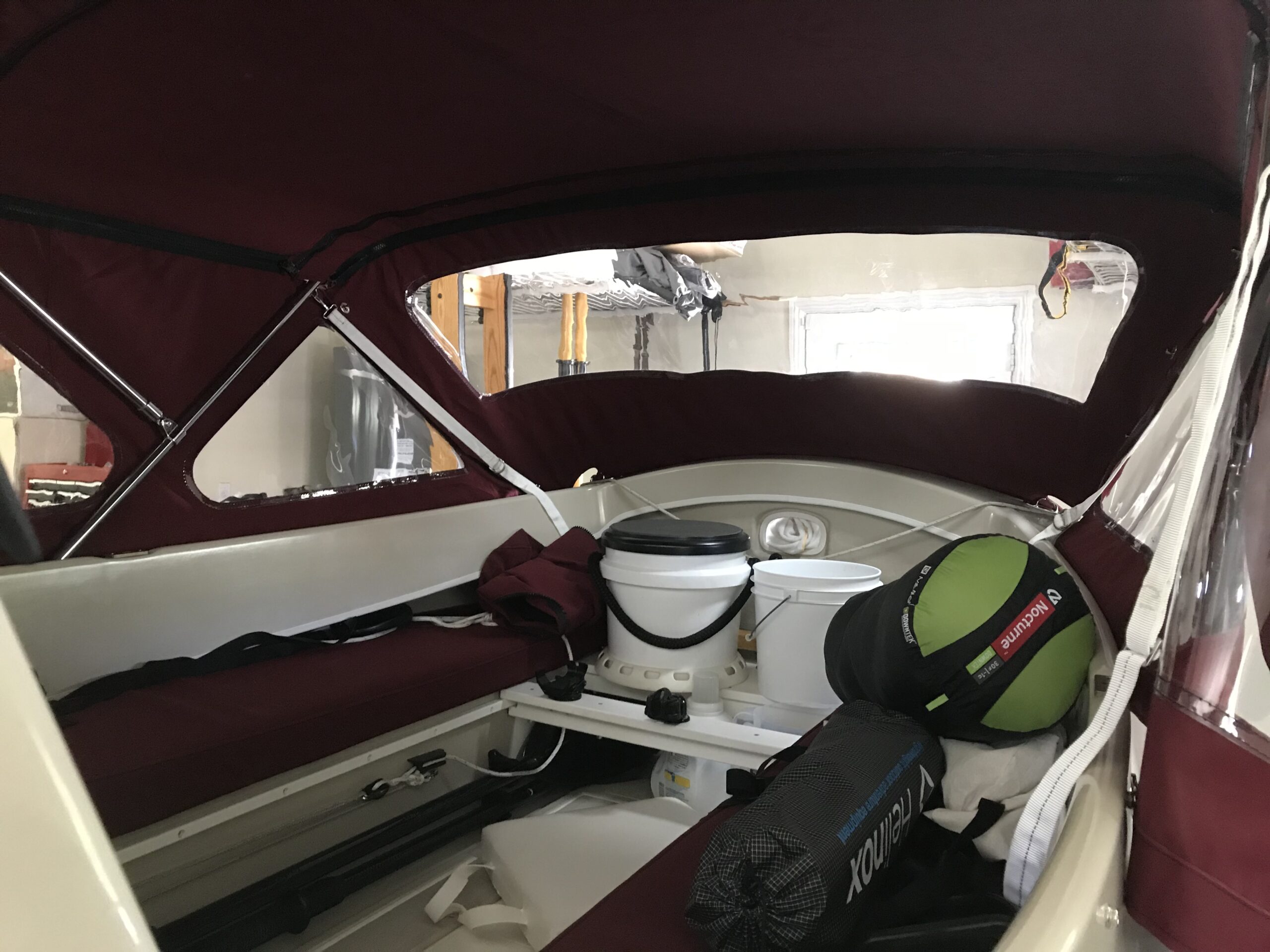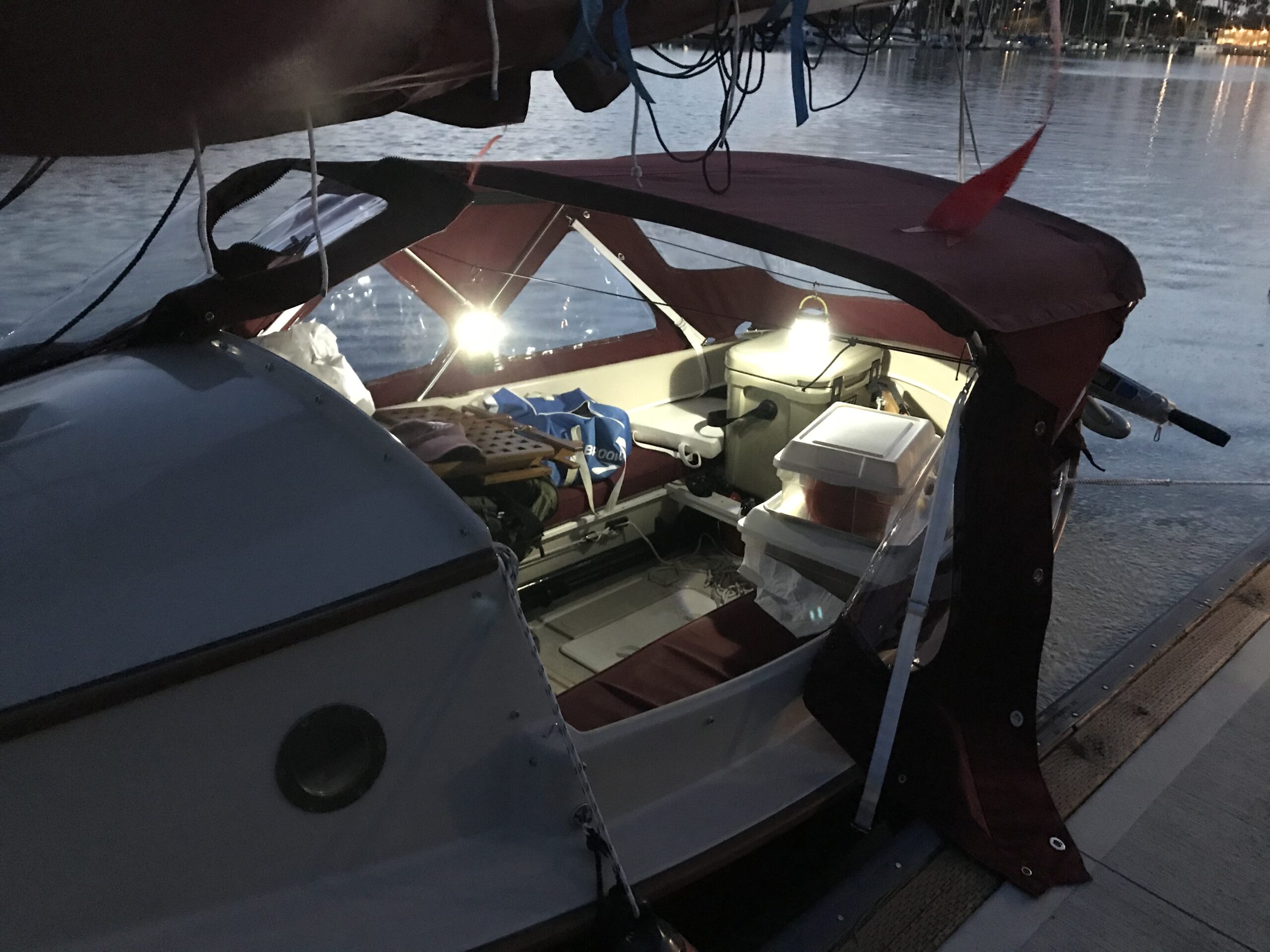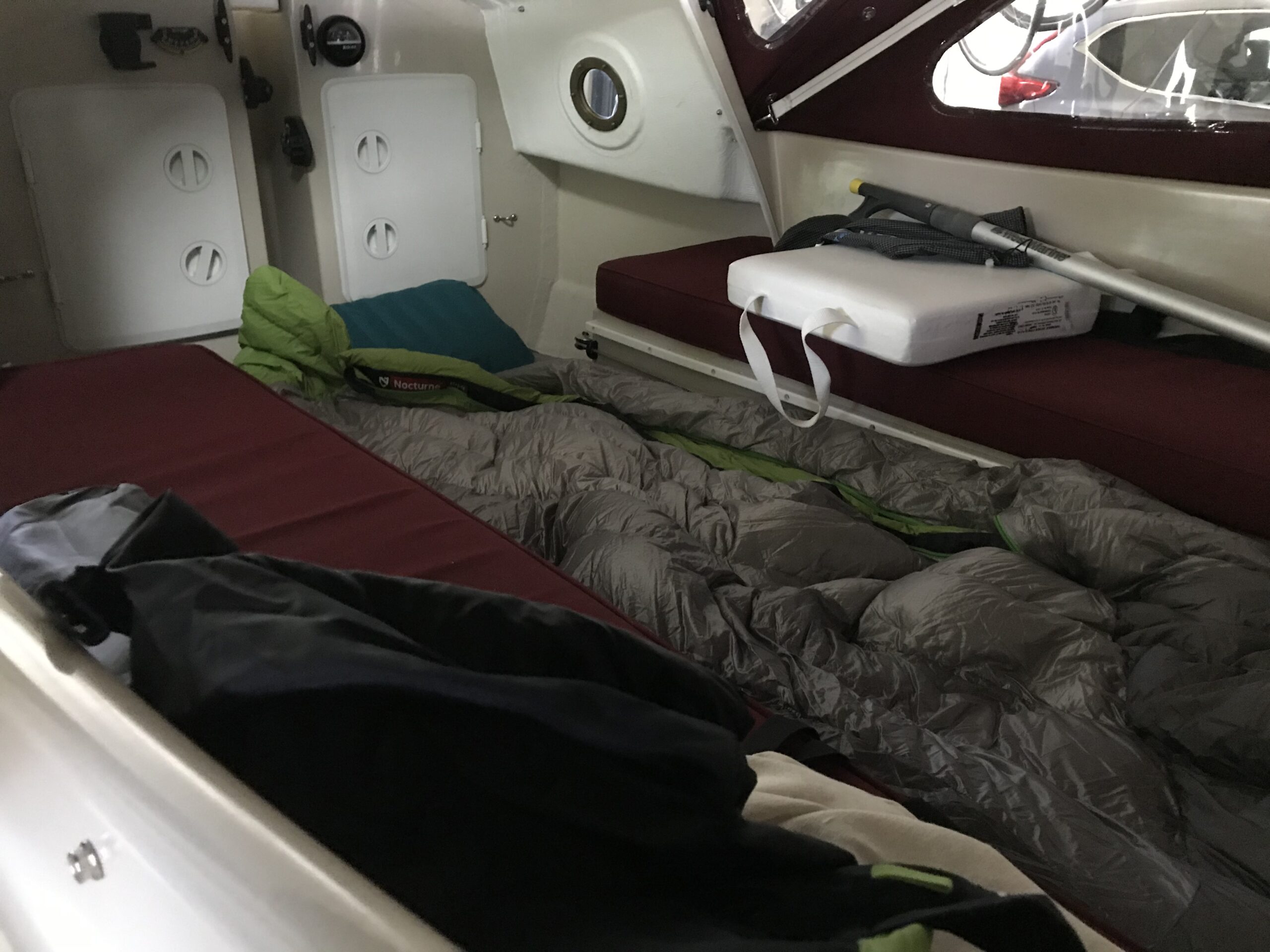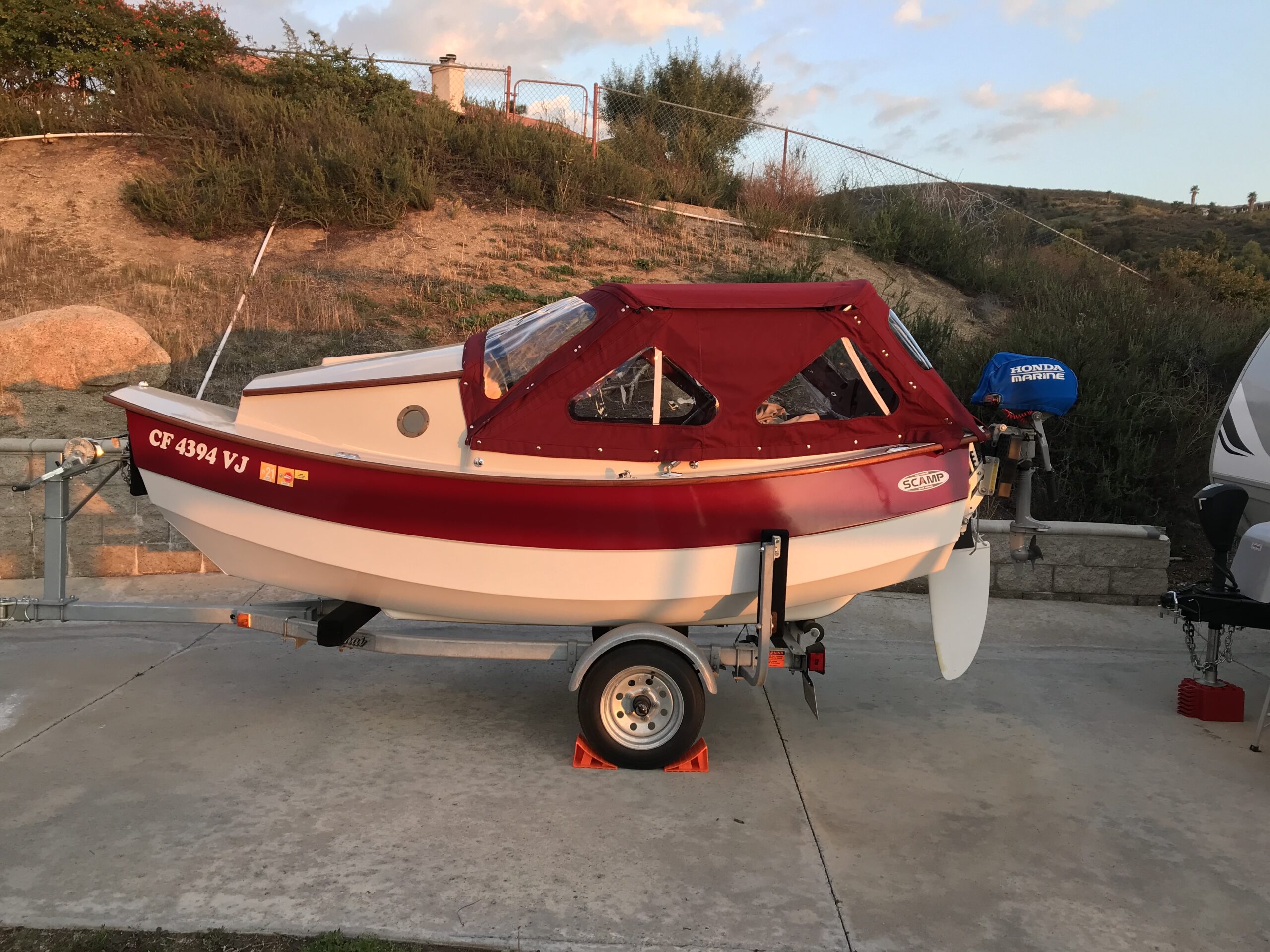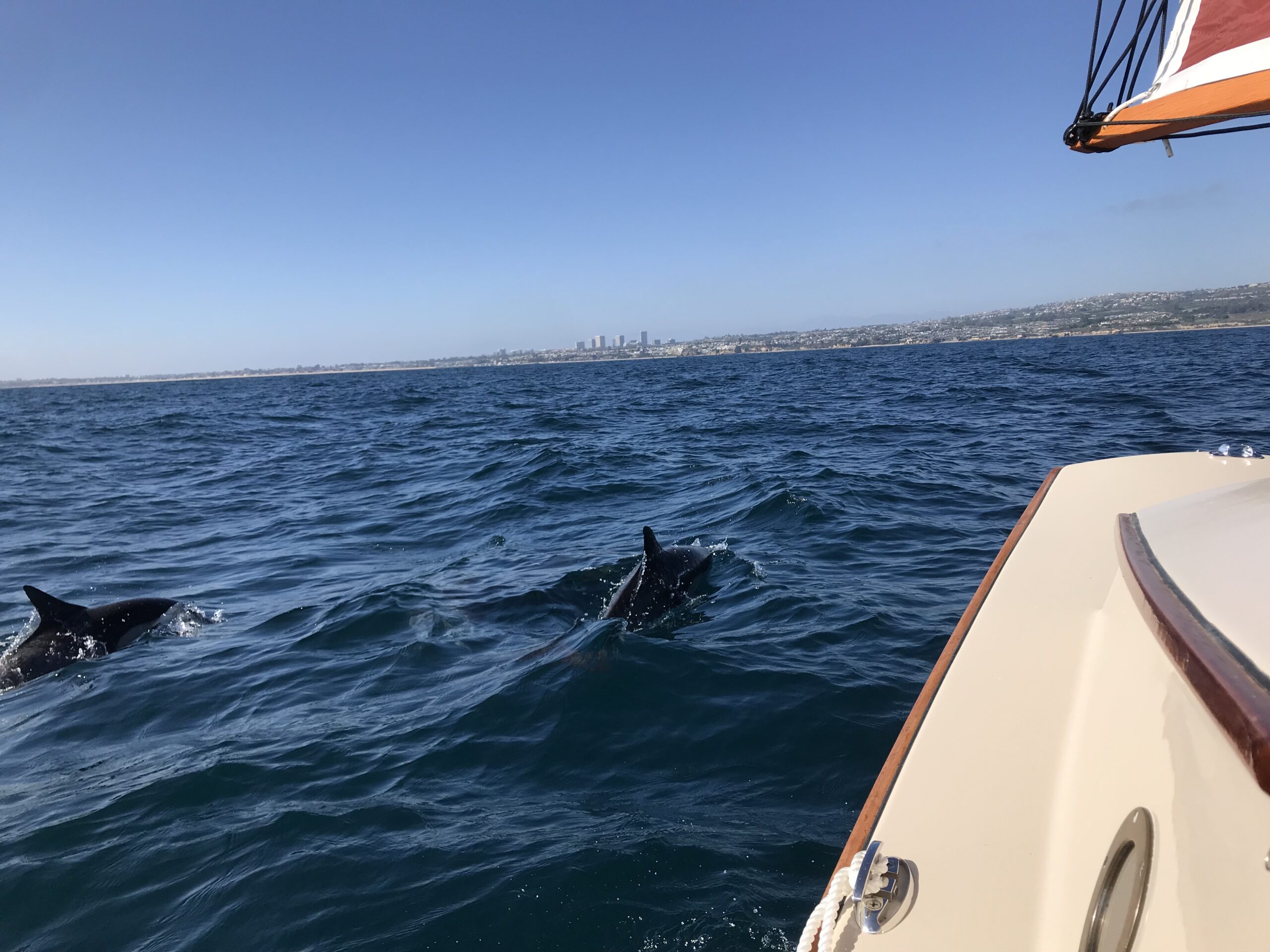 (P.S. We didn't make Jim's camping cover since this was a fairly early Scamp of ours, but we do now have a convertible camping cover available that you can order directly from us.)
Thanks Jim for saying hi and sending these our way!