When you make beautiful, highly-capable boats with traditional designs, there's not much need to mess with what works. Most sailors want what's tried-and-true. After all, a timeless look is what makes a classic, a classic.
But once in a blue moon, we see a gap in our current offerings and feel the urge to create something new that might just become someone's dream boat. So for the first time in many years, we are introducing a new boat!
Scratching the Itch for Adventure
We're thrilled to announce that work is in progress on a new 17′ expedition-worthy rowboat/sailboat with tandem sliding seats! As long-distance rowing and sailing has become more popular in recent years, we've started receiving a lot of requests for a boat like this.
Our present offerings came close, but didn't quite check every box on the expedition adventurer's wish list:
The 17′ Jersey Skiff has the capacity and sails well, but the Marconi mast placement limits slide seat rowing to just one position…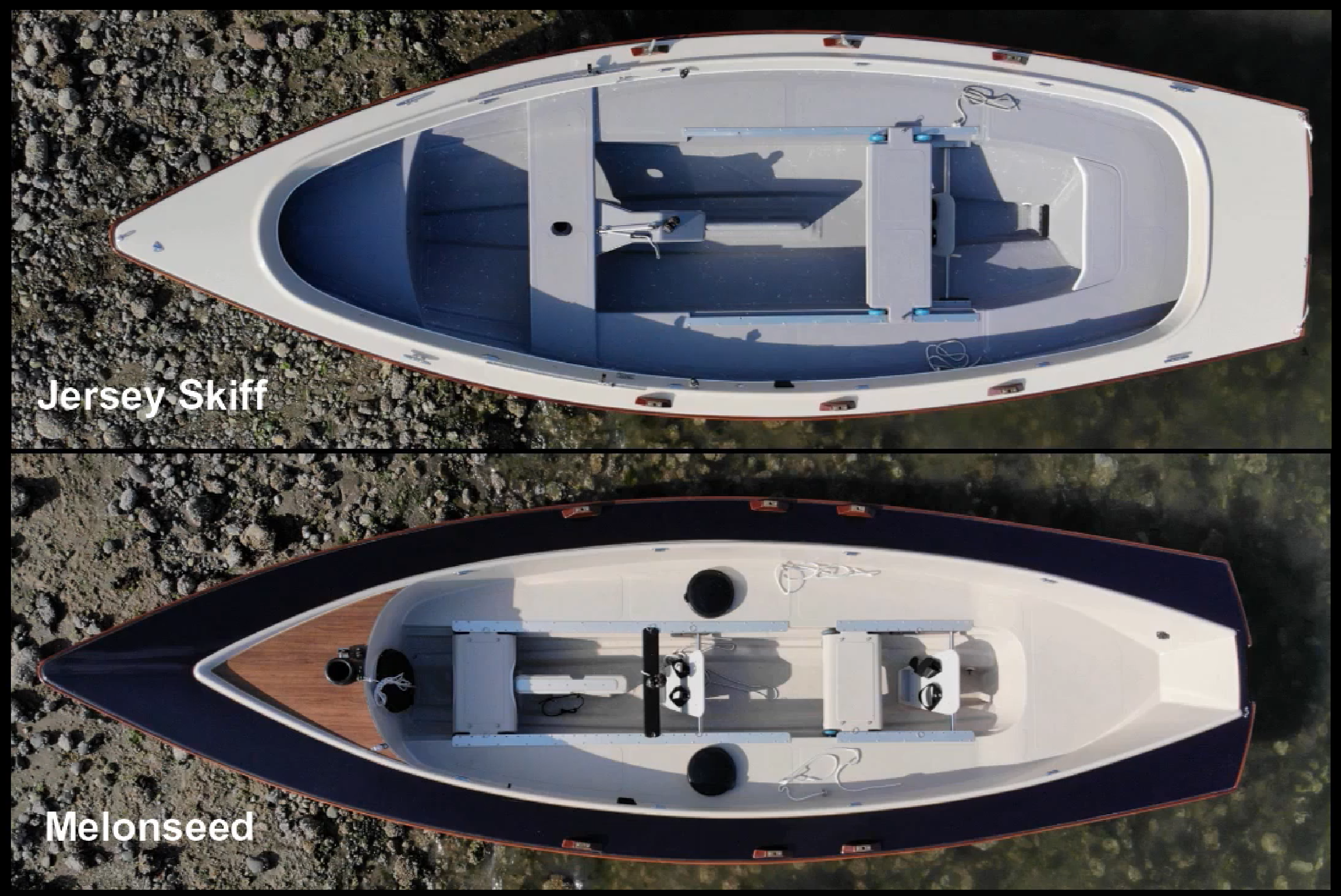 …and our 16′ Melonseed has tandem slide seats and sails wonderfully, but its performance-oriented low freeboard makes it more akin to an aquatic sports car than an expedition vessel.
The Best of Two Traditional Titans
With this new model, we are marrying the best of both boats and adding more features for extended adventures.
Starting with the fast, forgiving and capable Jersey Skiff hull, we are adapting a Lug rig as we use with the Melonseed for ease of assembly and forgiving sail attributes. Of equal importance, the lug rig's forward mast location opens up the interior to create a long footwell for tandem sliding seats.
This new boat will also have standard water ballast, self bailing floor, and enclosed storage for increased stability, seaworthiness and utility. We think it will really answer the need for a reasonably priced 'do everything well' human- and sail-powered vessel.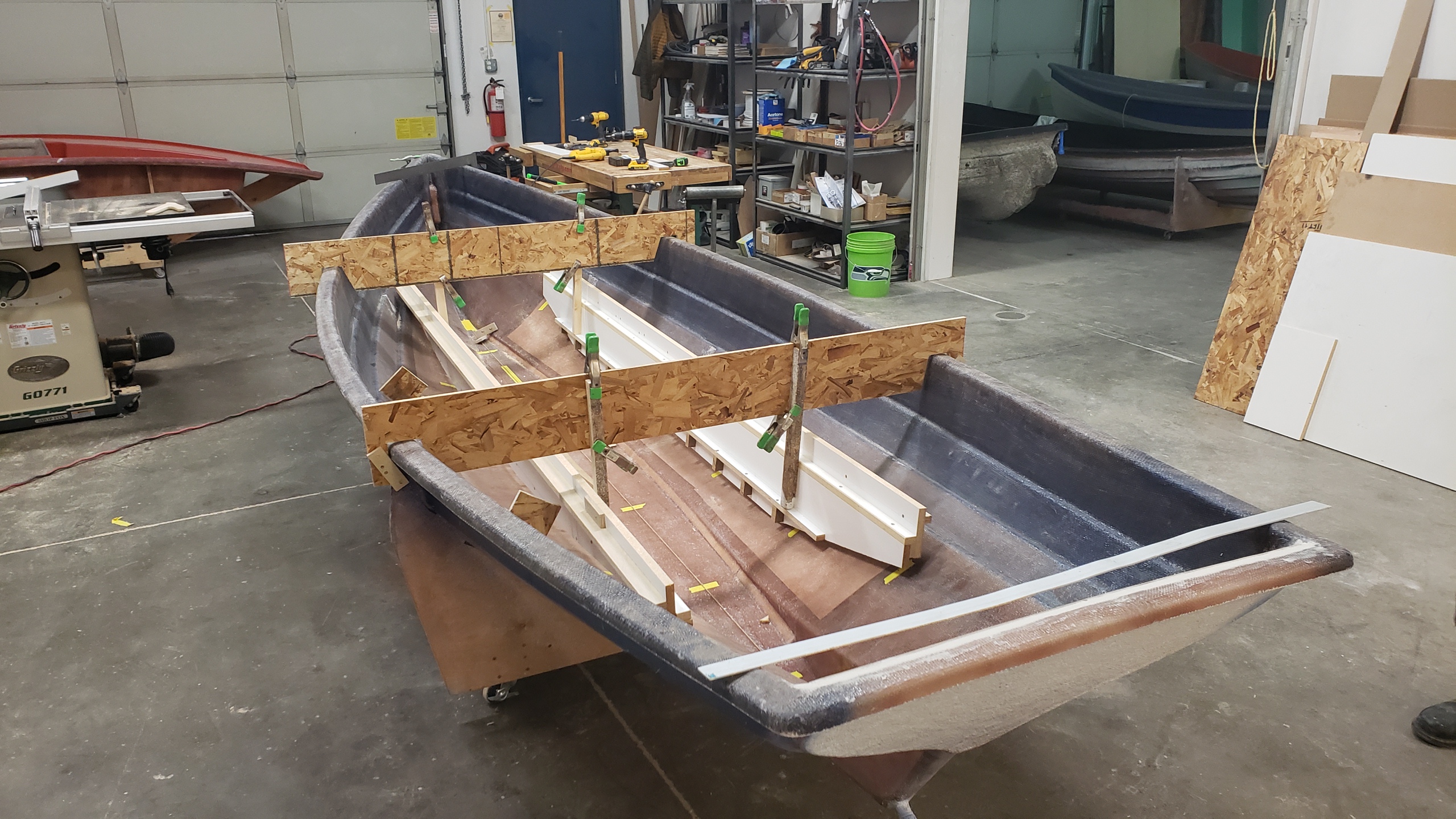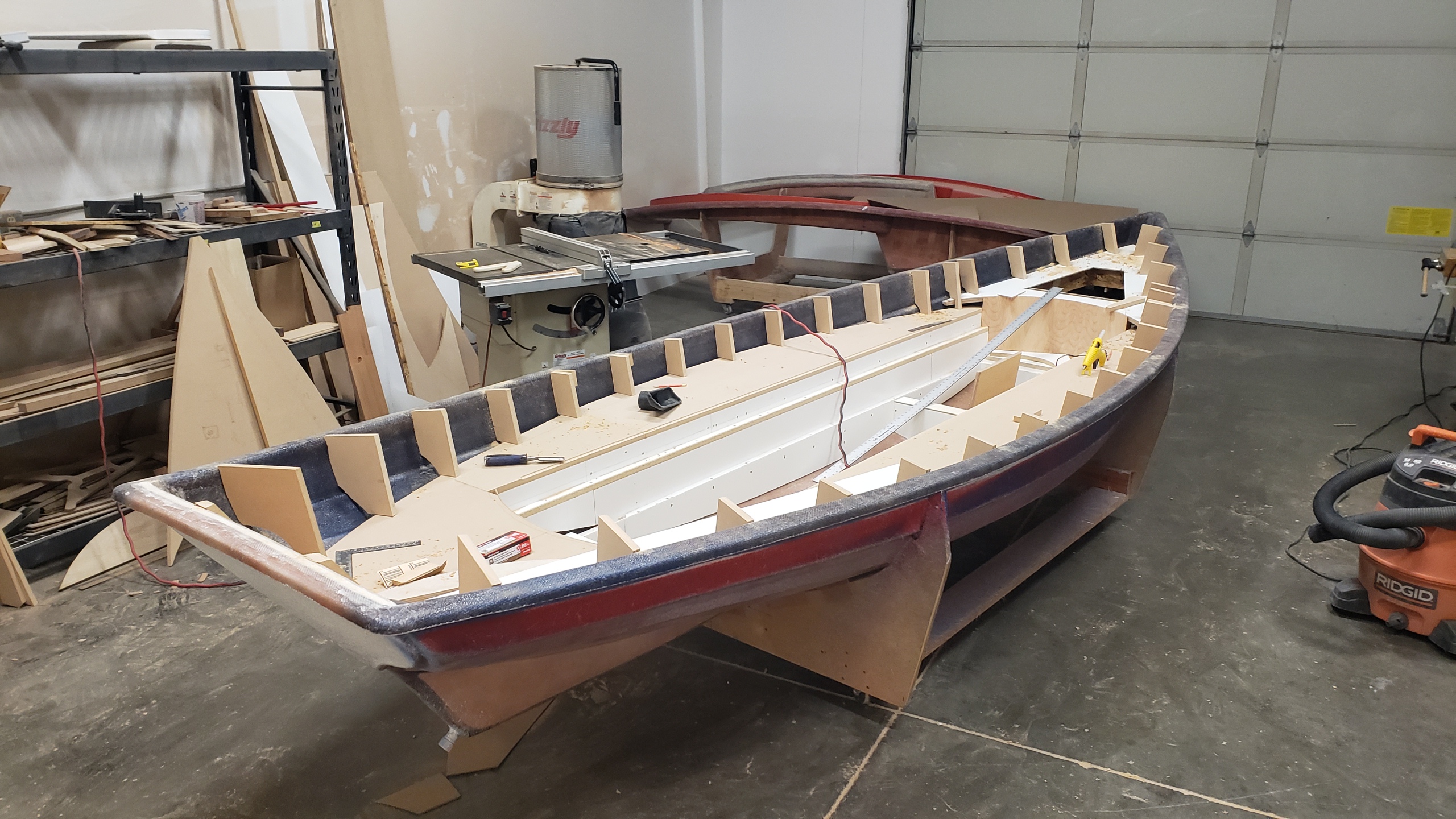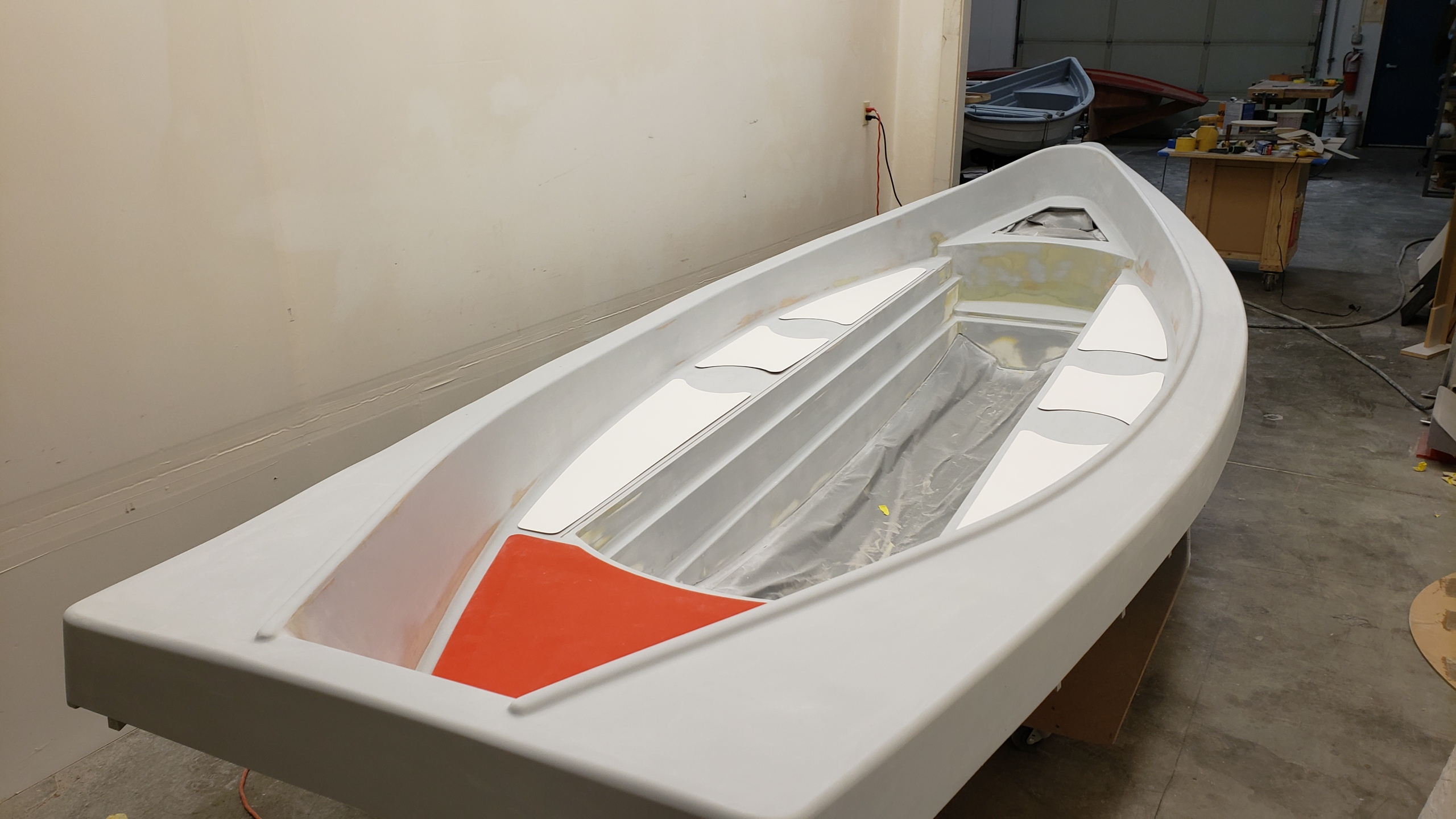 Arriving in early 2020!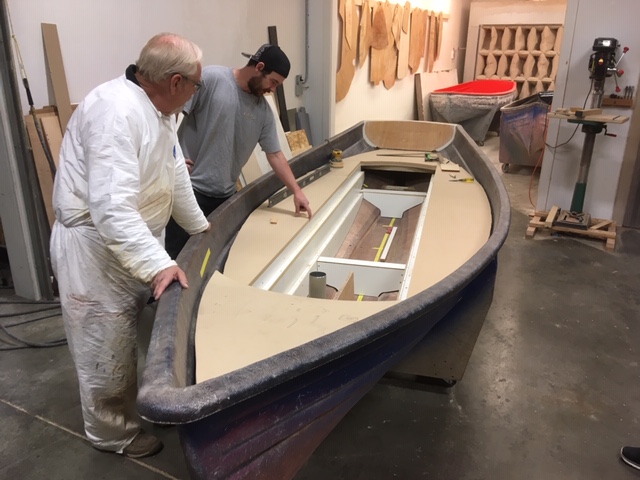 Construction of the prototype hull #1 is in the molding stage now. Though we're not likely to have a finished version ready for viewing at the Seattle Boat show later this month, our crew at the show will be happy to show you more photos and introduce the unique aspects of this boat. Pre-orders are currently being accepted.
P.S. Since this boat doesn't have a name as yet, we may even have a contest to gather your favorite suggestions (with a pretty cool prize on offer). Stay tuned as development continues on this one-of-a-kind vessel that's fit for adventure!
Contact Us if you want to learn more about this boat, or get your name on our pre-order list!
UPDATE JAN 24, 2020 – Announcing a limited time PRE-ORDER SPECIAL!
Starting today until the day we reveal the finished boat, get up to $2,000 off the base price when you preorder a Salish Voyager rowboat or sailboat. Take a cruise through our online quote builder and start exploring the possibilities for your next adventure!
More details available on the boat and the special at https://mailchi.mp/b370609dd0ad/salish-voyager-preorder-special