This nice SCAMP is located in Stuart, Florida, and ready to go to a new home.
This SCAMP sailboat is ready to sail with jiffy reefing and a swiveling mainsheet cleat included. Bronze deadlights and 4 bronze cleats make this sailboat a standout. Also included is a stainless-steel keel guard to protect the hull from beach landings. A removable outboard motor bracket is ready for your motor so you can get some backup propulsion if the wind isn't cooperating, or you can use the included 2-piece takedown fiberglass oars to row yourself along. The takedown oars clip neatly along the cockpit seats when not in use.
Storage is plentiful with the bow cuddy, side seat hatches, and the optional floor storage hatch. The included "Whale Gusher" bilge pump also works to keep all your belongings dry, should the need arise. A removeable motor bracket works to ensure your motor is properly mounted and secure. A pair of 9' fiberglass shaft oars with bronze oarlocks are included. And to complete this package a Carnai galvanized trailer that is custom designed specifically for the SCAMP.
The seller is asking for $14,995 for the package, a fantastic deal on a wonderful, capable little boat that's hard to find in in the Southeast corner of the country! Again, this SCAMP is located in Stuart, Florida. If this looks like the boat you've been dreaming of, we are very happy to put you in touch with the seller. Give us a call at (253) 851-2126 or fill out the form below and we'll put you in touch!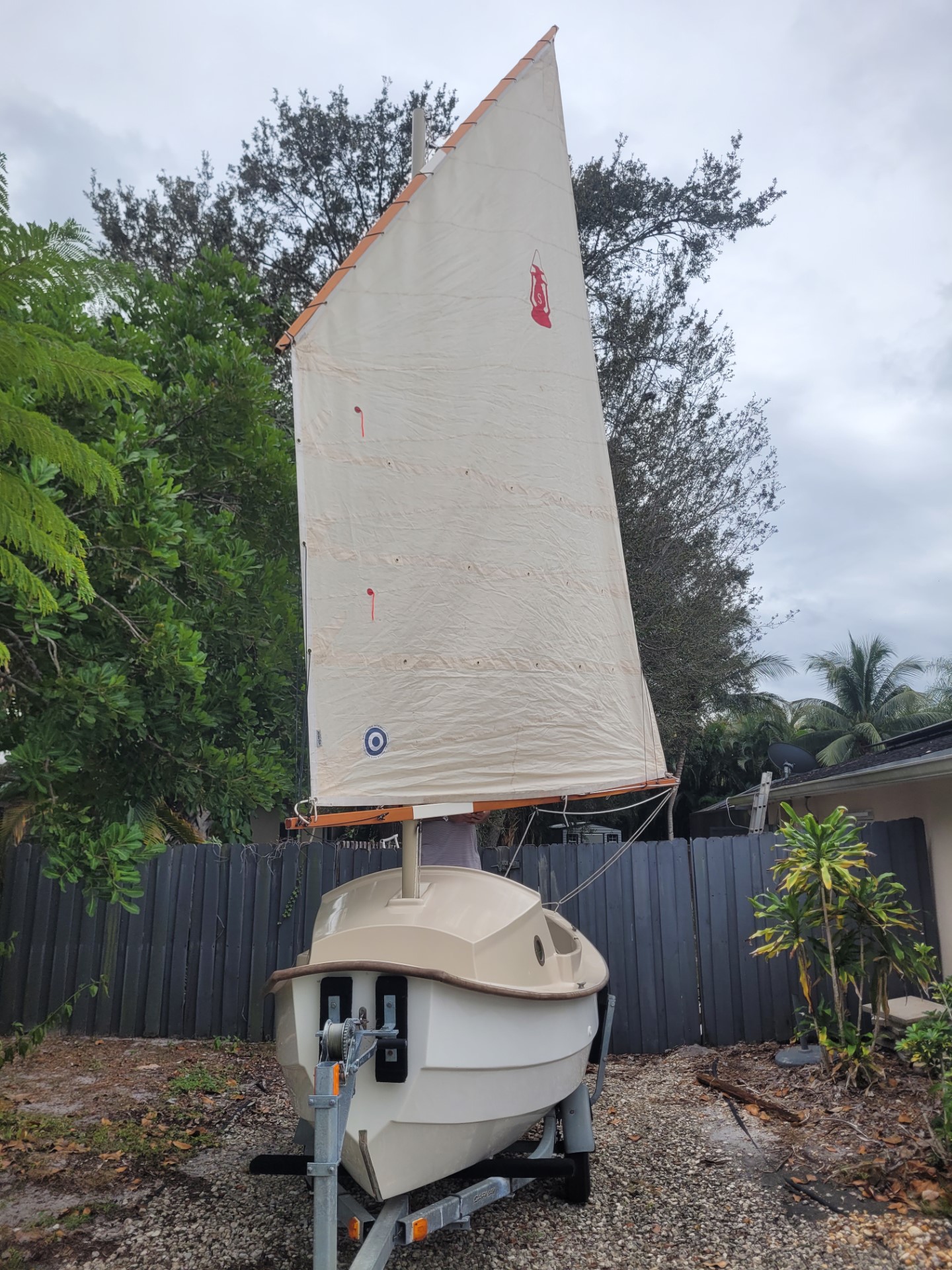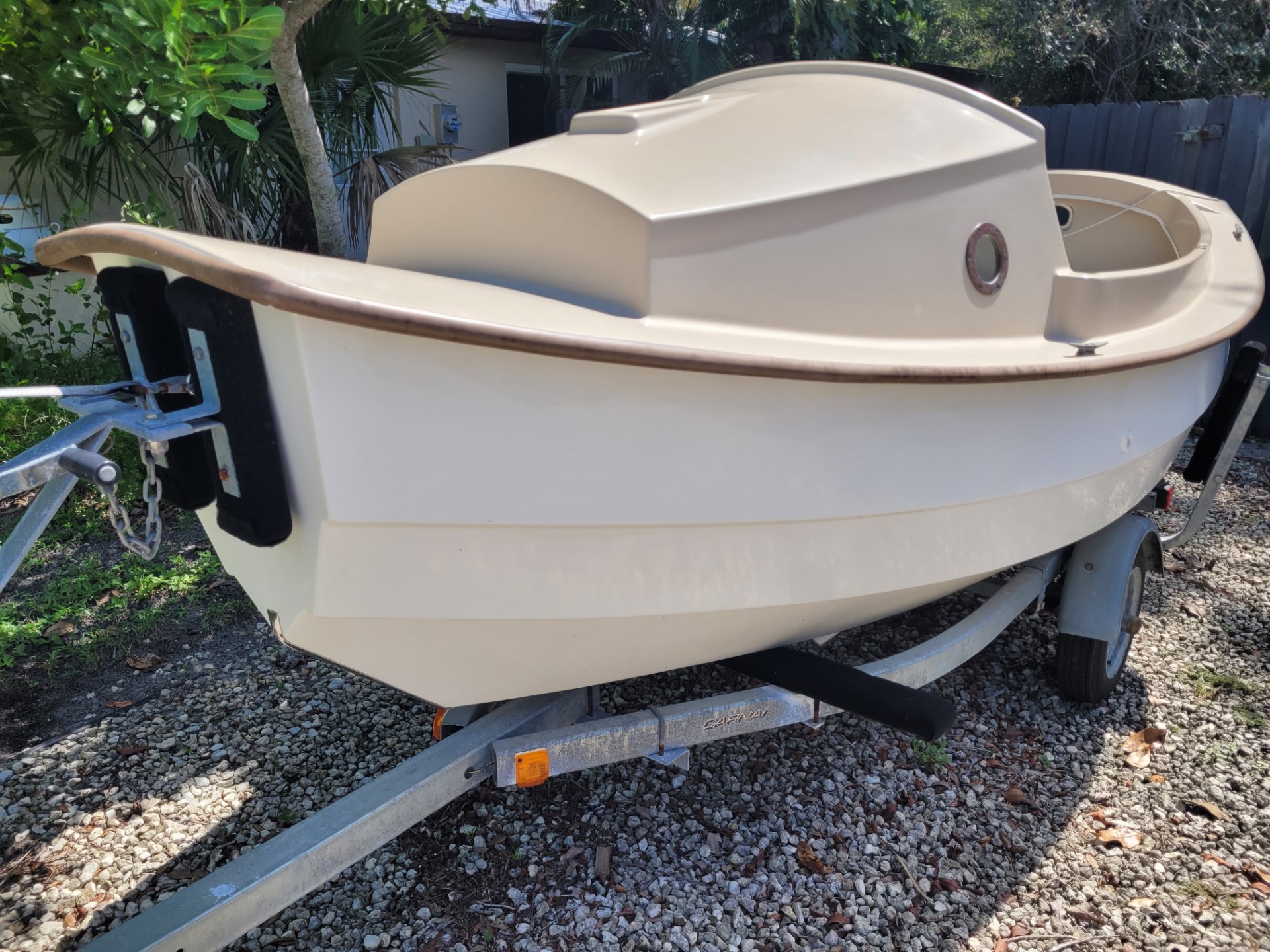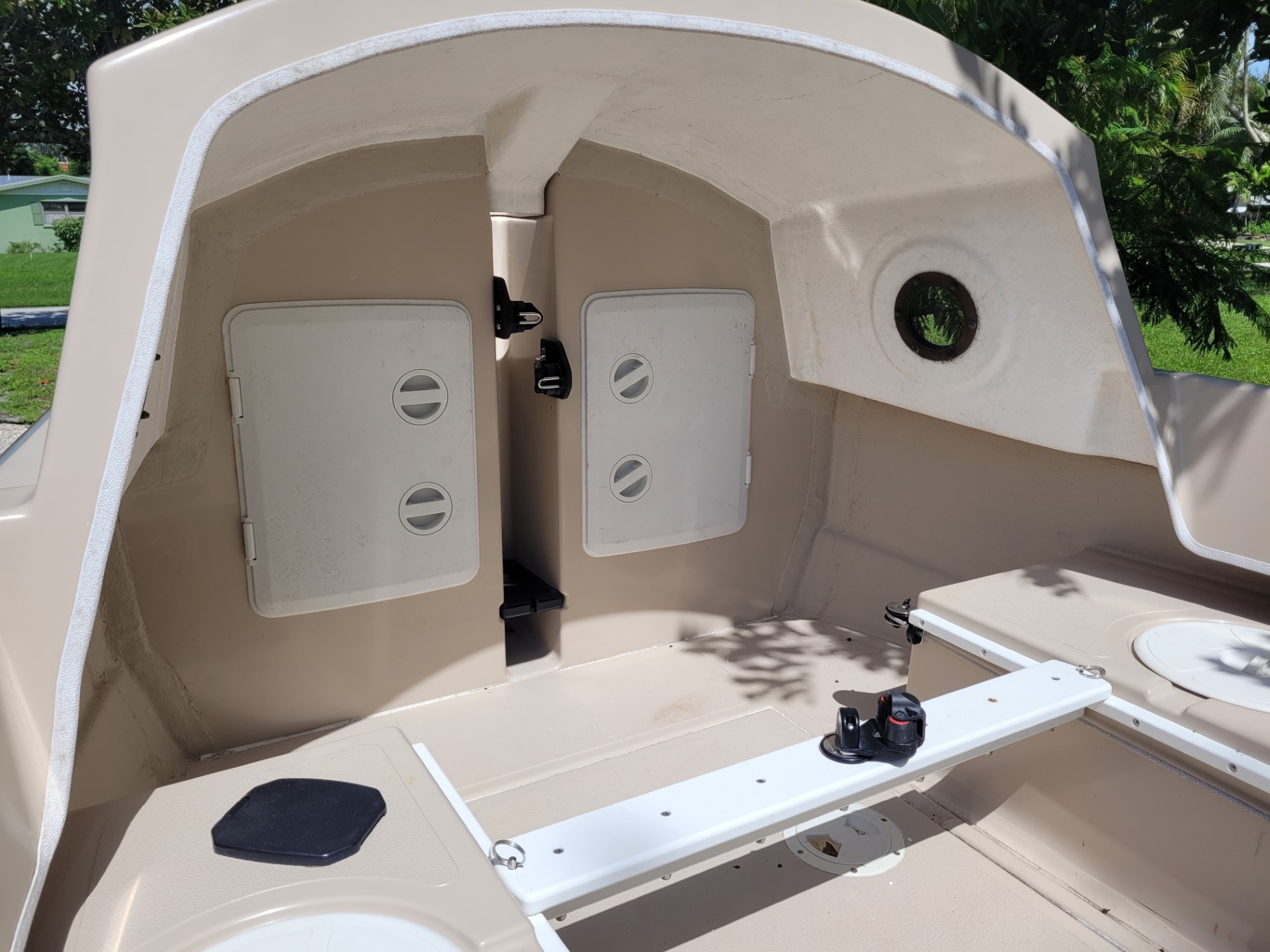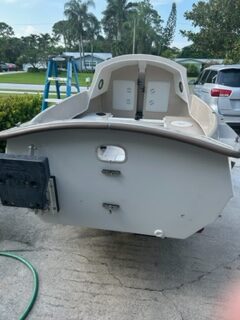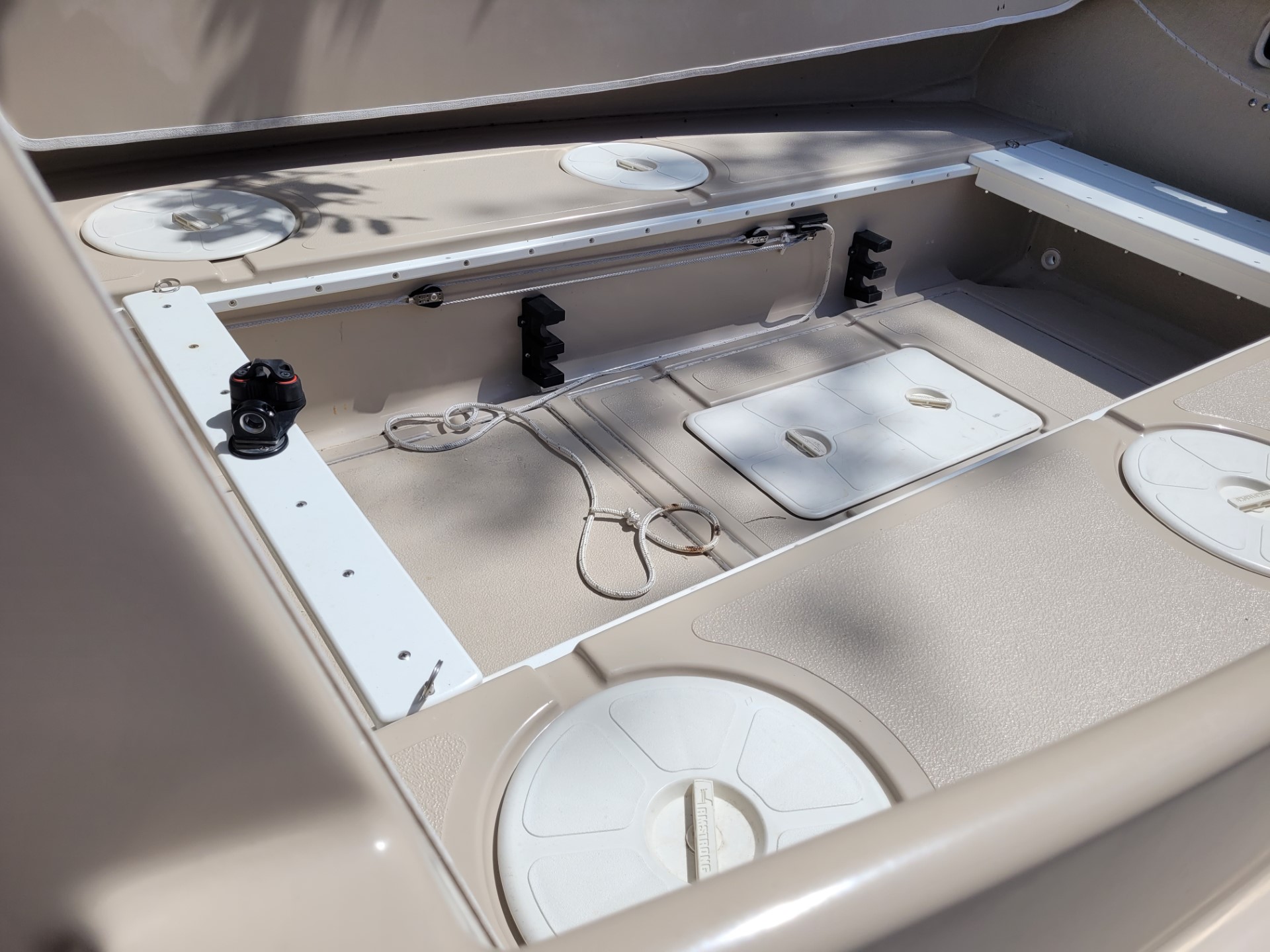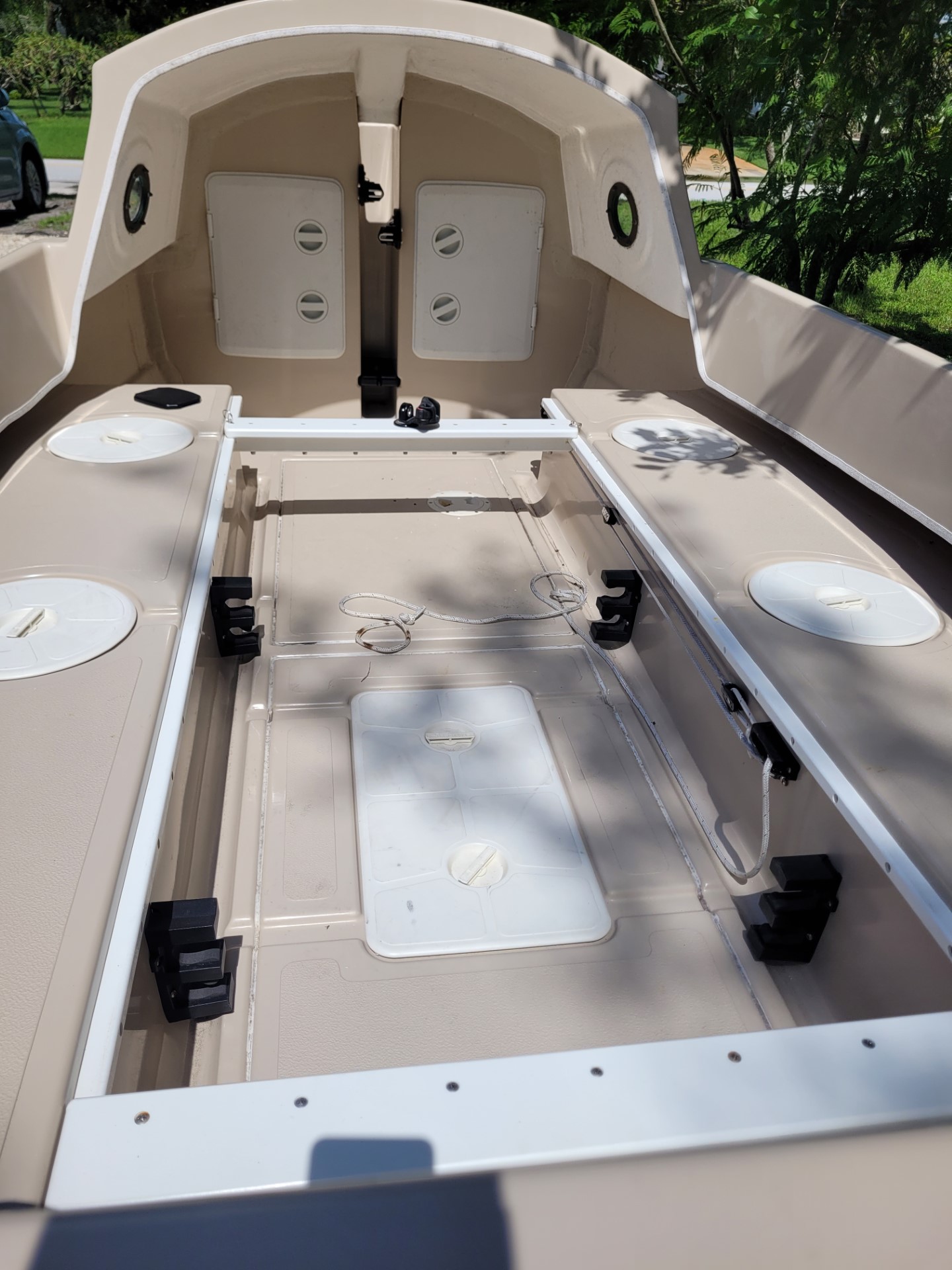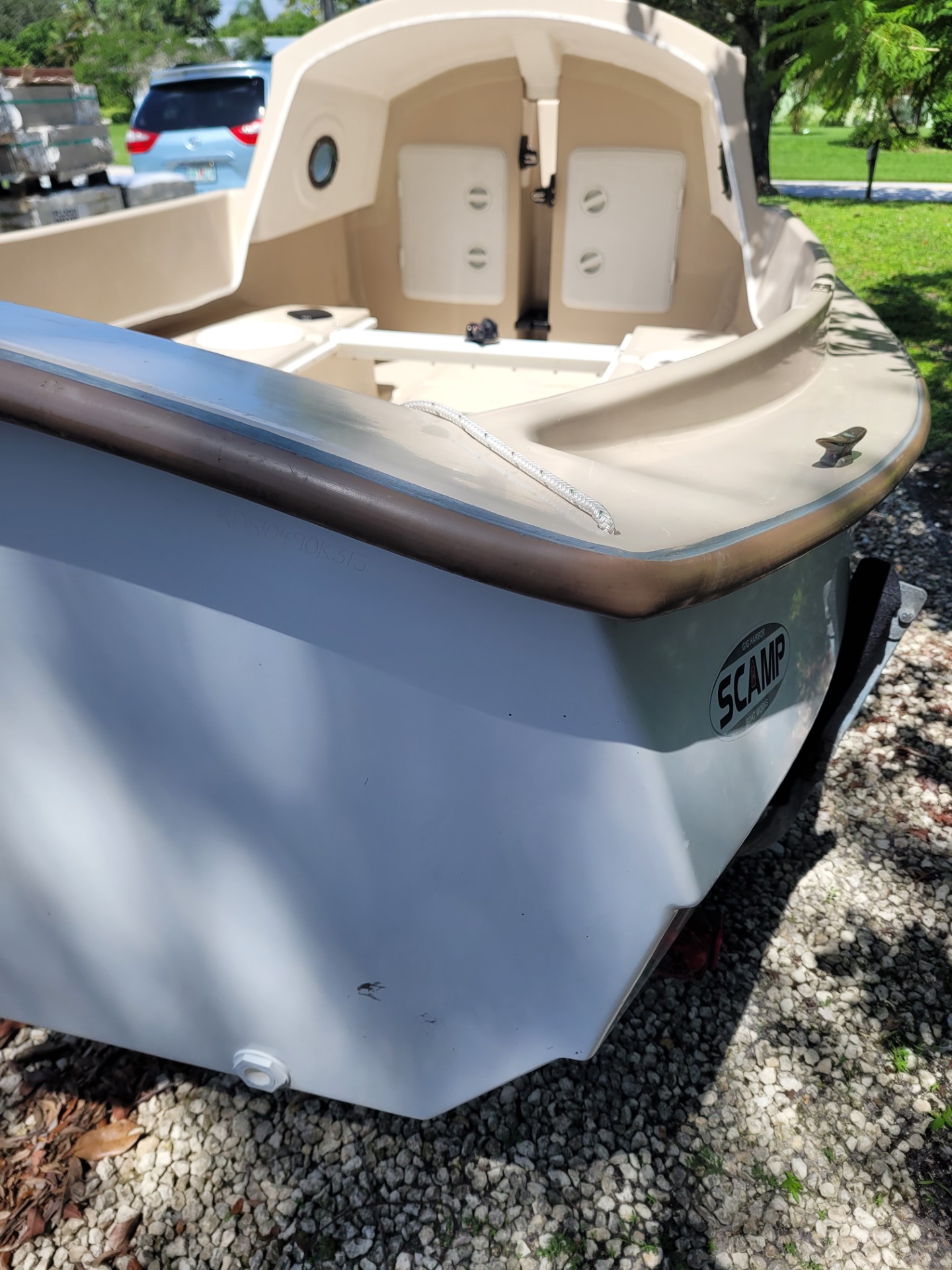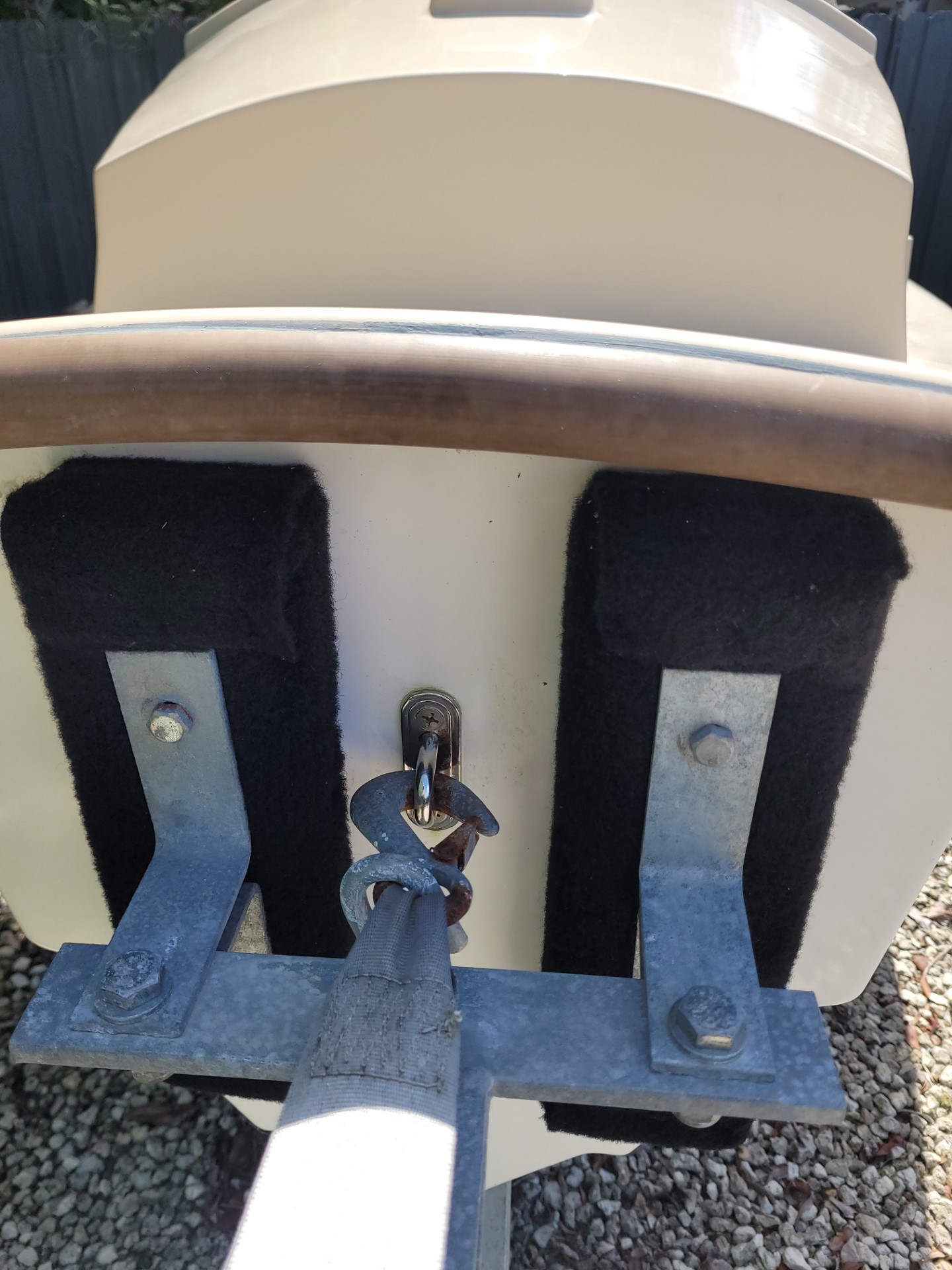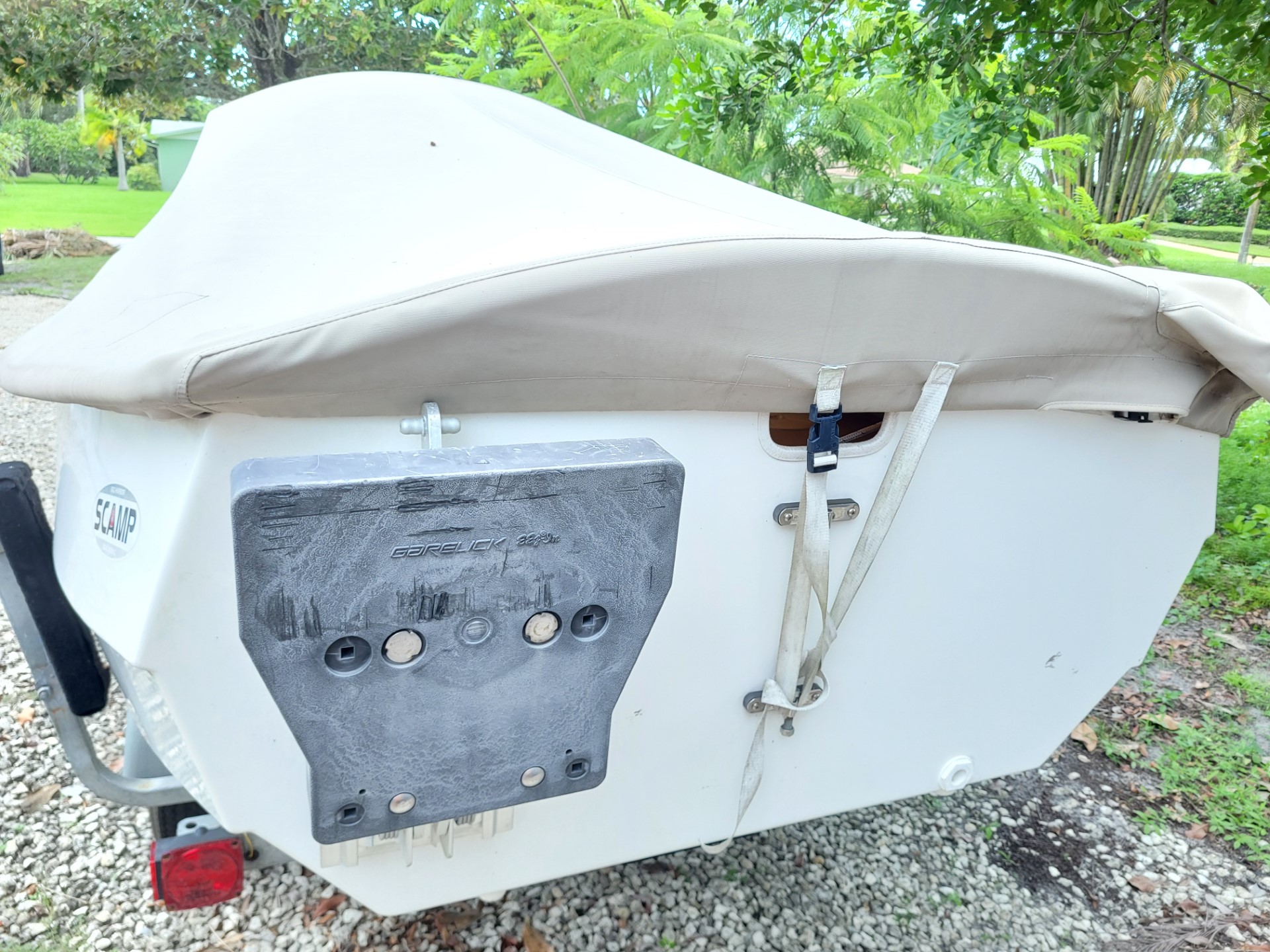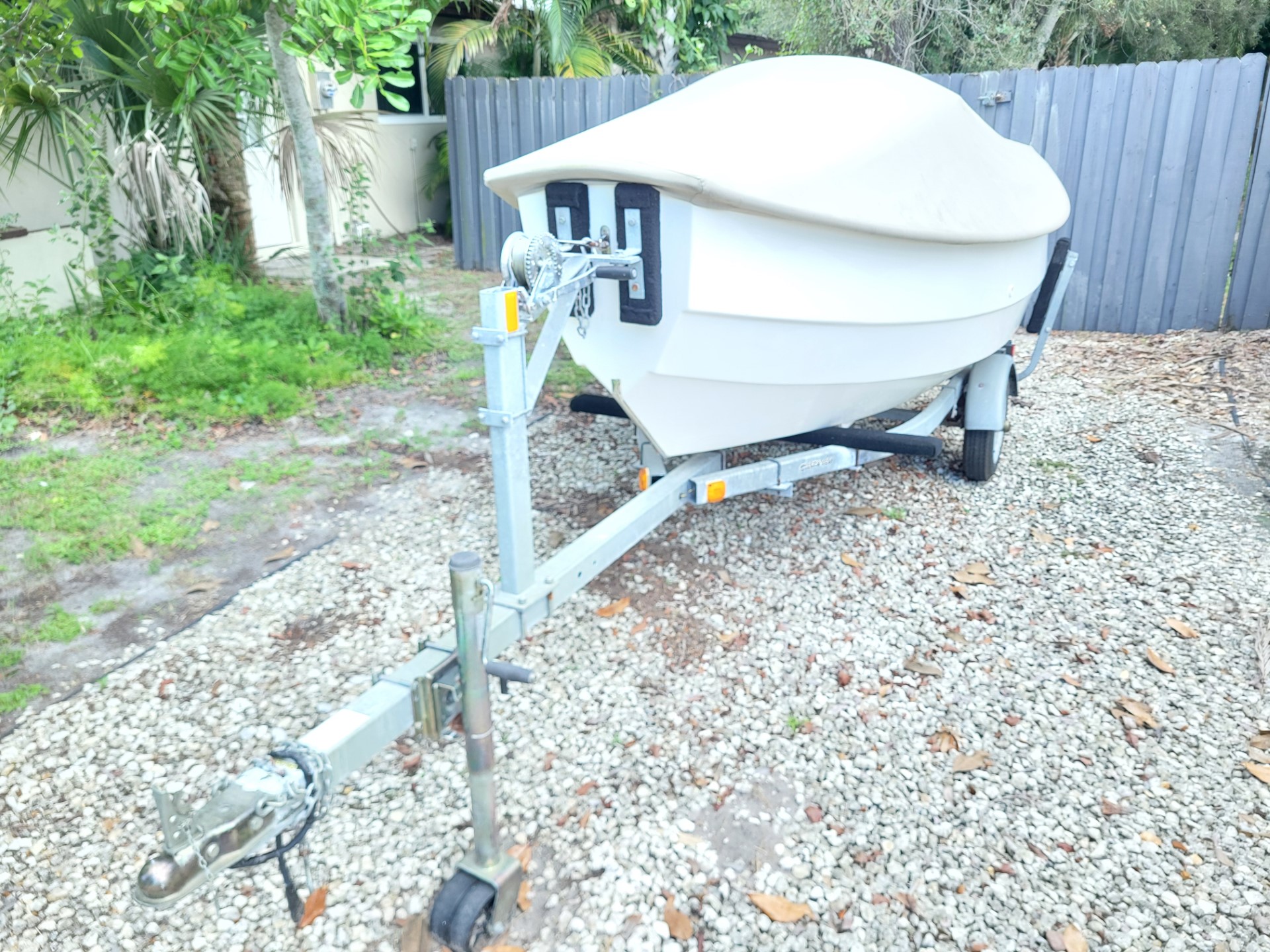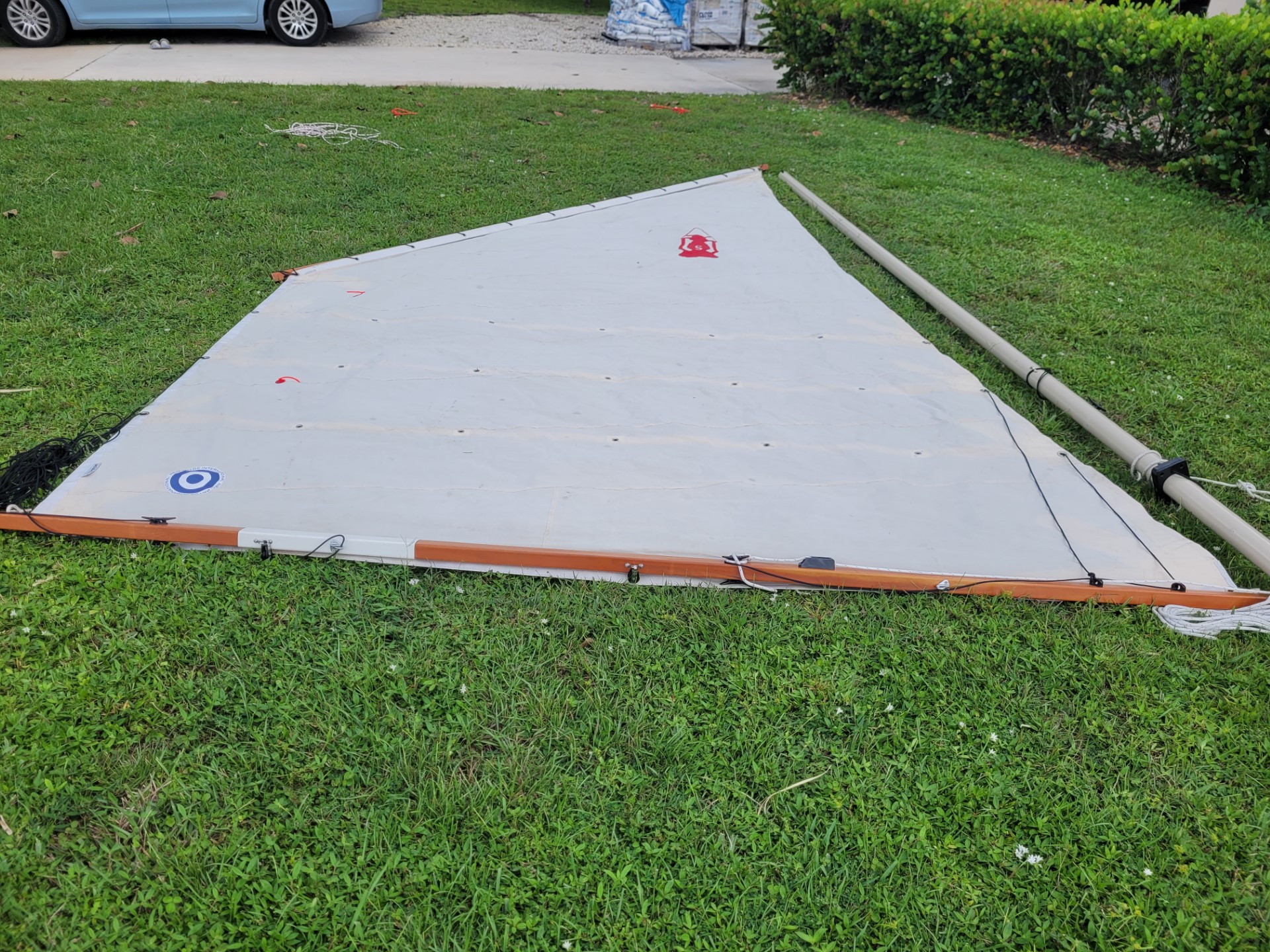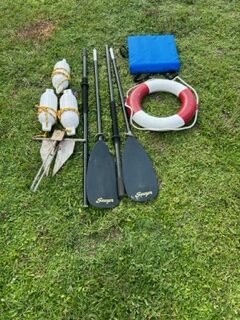 We would love to talk to you to or answer your questions! Send us an email using the form below or call us during working hours 9am to 5pm Pacific Time. If you submit an inquiry and don't hear back from us within a business day or two, please give us a call at 253-851-2126.