The Seattle Boat Show is the largest boatshow on the West Coast… so of course it's always been a great one for boaters old and new alike. But this year, we think it's going to be even better than ever. Why is that you say? Well…
Our own General Manager Katie Malik is now on the Boat Show Committee that organizes the whole thing! The Northwest Marine Trade Association board elected Katie to a 3-year term on the committee, starting with this coming show in 2024. We can't say too much yet because plans are still in the works, but we think that you'll be really thrilled by some of the exciting changes you'll see this year that she's working on…
A larger focus on NEW / FUTURE boaters: including fun and affordable paths to ownership (Small craft! Pocket yachts! Boatbuilding!)
SPECIAL GUESTS: Meet small-craft adventurers who are speaking about their Big Adventures in Small Boats! We'll have opportunities at our booth and in seminars to grow your boating community, ask questions, and meet like-minded folks.
FUN ACTIVITIES: Hands-on experiences for kids and the whole family! Plus opportunities to meet local nonprofits that can help get the family on the water through boatbuilding classes, learn-to-sail programs, and more.
Bottom line: If you've never made it out to the Seattle Boat Show before, this is THE YEAR to mark it on your calendar and make it a point to get out here.
P.S. There's even a bring-your-dog day. You officially have no excuse.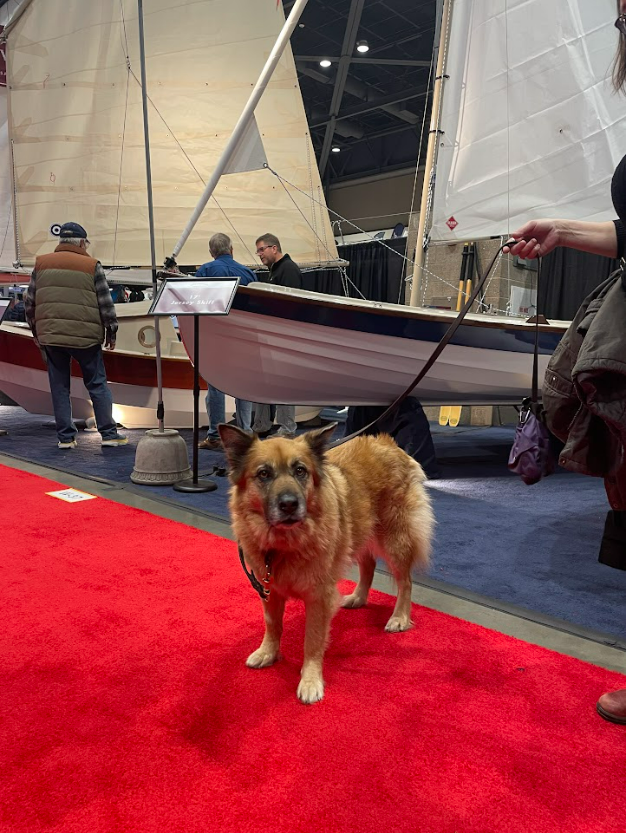 Seattle Boat Show: Indoors & Afloat (General Information)
The 2024 Seattle Boat Show cruises into town on Friday, Feb 2 and sails on through Saturday, Feb. 10, 2024. It's the largest show on the West Coast with two locations: indoors at Lumen Field Event Center — with hundreds of vessels of all kinds and three acres of accessories and services — and on the water at the Port of Seattle's Bell Harbor Marina.
Free Boating and Fishing Seminars
The show has always been known for its extensive line up of boating, fishing and Boat Show U seminars. For 2024, the show is back to the pre-pandemic formula of three stages for the in-person fishing and boating seminars. This means there will be 177 seminars to choose from in 2024 — 107 more than 2023 — covering everything from boating safety, fishing techniques, navigation, cruising and the latest innovations, technology, and more.
Boat Show University (BSU)
More in-depth boating courses for a fee are available through Boat show University — either in the form of a single day Boat Show University Course or a 9-Day BSU Package. The single-day courses include a 2-hour course, single day admission to the show and, NEW for 2024, a complimentary beer or wine at the BSU Experts reception held every evening from 4p – 6pm* in the new Seahawks Tunnel Club. The team at the Waggoner Cruising Guide will feature an expert guest every evening.
There's more to a boat show
So, there's more to a boat show than just the boats. Join us at the Seattle Boat Show for education seminars, community and fun! We'll be bringing our entire fleet of Gig Harbor Boat Works boats for you to see. Immerse yourself in learning about boating – whether you're a novice or an expert – there is something for everyone.