Hi folks! Katie here to give you a long-awaited update on our Maine Lobster Boat redesign project!
To jog your memory, we offered our Maine Lobster Boat from the mid-1990s until October of 2021. Unfortunately, the mold reached its end of life in 2021 and needed replacement. We chose to take this opportunity to launch a new, redesigned version and improve some of the things that we felt could make it a better boat for today's boaters.
The Maine Lobster Boat – A Semi-Dory Hull with a Unique Purpose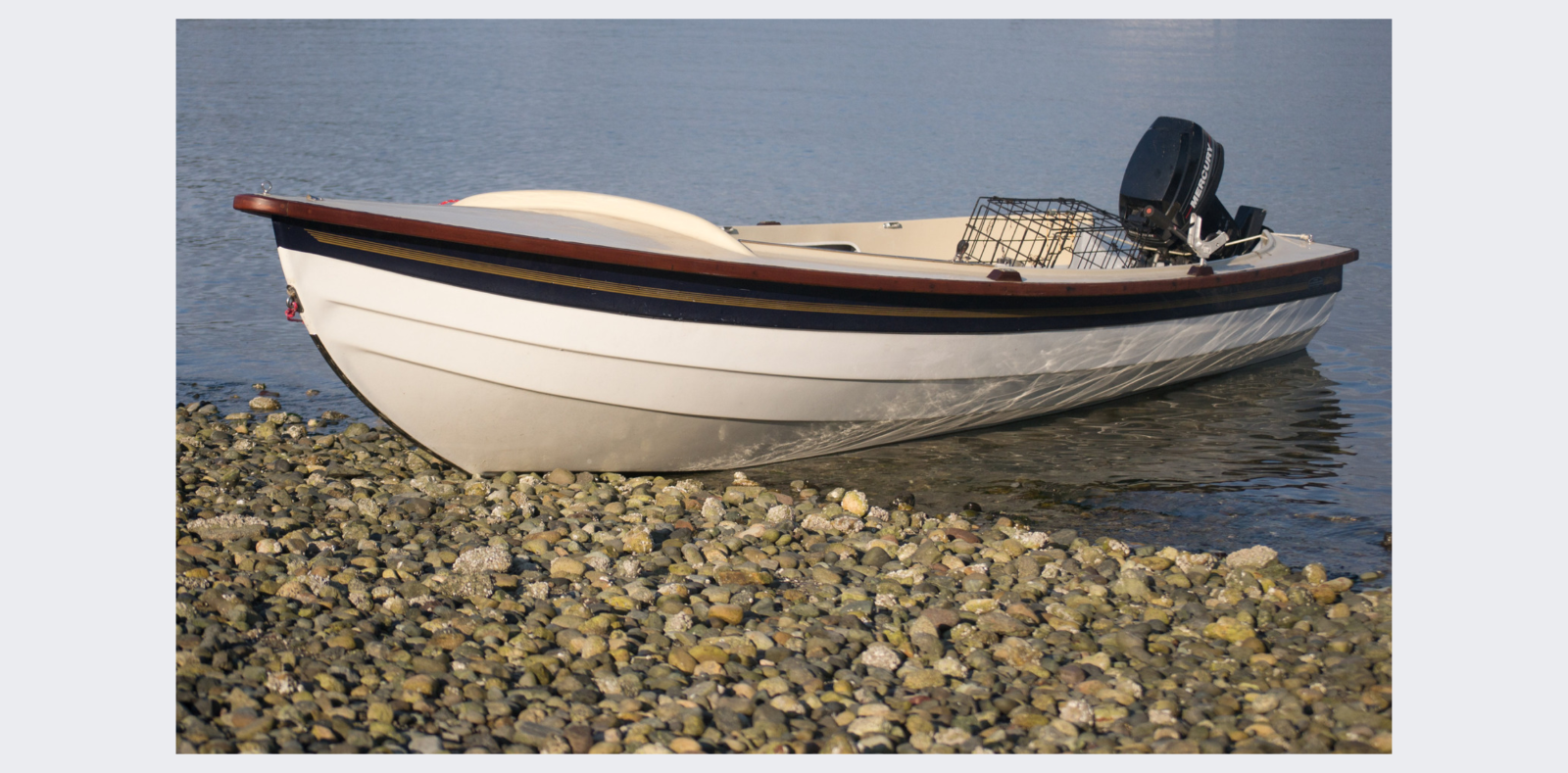 Our Maine Lobster Boat is based on a traditional semi-dory design from the 1930s that makes it an incredibly versatile vessel. Back in the 1930s, the outboard motor became a mature enough technology that it began to see wide use in the fishing industry. As a result, fishing grounds in remote bays in Maine—which previously were only accessible by oar or sail—were suddenly pressured by the arrival of faster motorized boats.
In response, communities attempted to protect their local waters by banning the use of motors. Outboard motors were allowed for crossing rough water to get to those remote bays, but new regulations stated that lobster pots in the protected bays could only be harvested from rowing or sailing boats. This led to the development of a boat that could attain planing speed under outboard power, but still retain its abilities as a rowing and sailing work boat.
The Lobster Boat has an aggressive dory bow that slices through chop, while the flat bottom lifts the boat onto a plane when powered by a small outboard motor. But since this boat is also designed to sail, there is rocker built into the hull and there are rounded sides at the stern. That way, when the weight of the motor is removed from the transom, the rounded shape slips easily through the water when rowing or sailing.
The modern boater will find our Lobster Boat to be a versatile, roomy craft. You can row it single or double, enjoy it as a family daysailer, or use an outboard motor to turn it into a speedy workboat for fishing and crabbing.
Time for a Refresh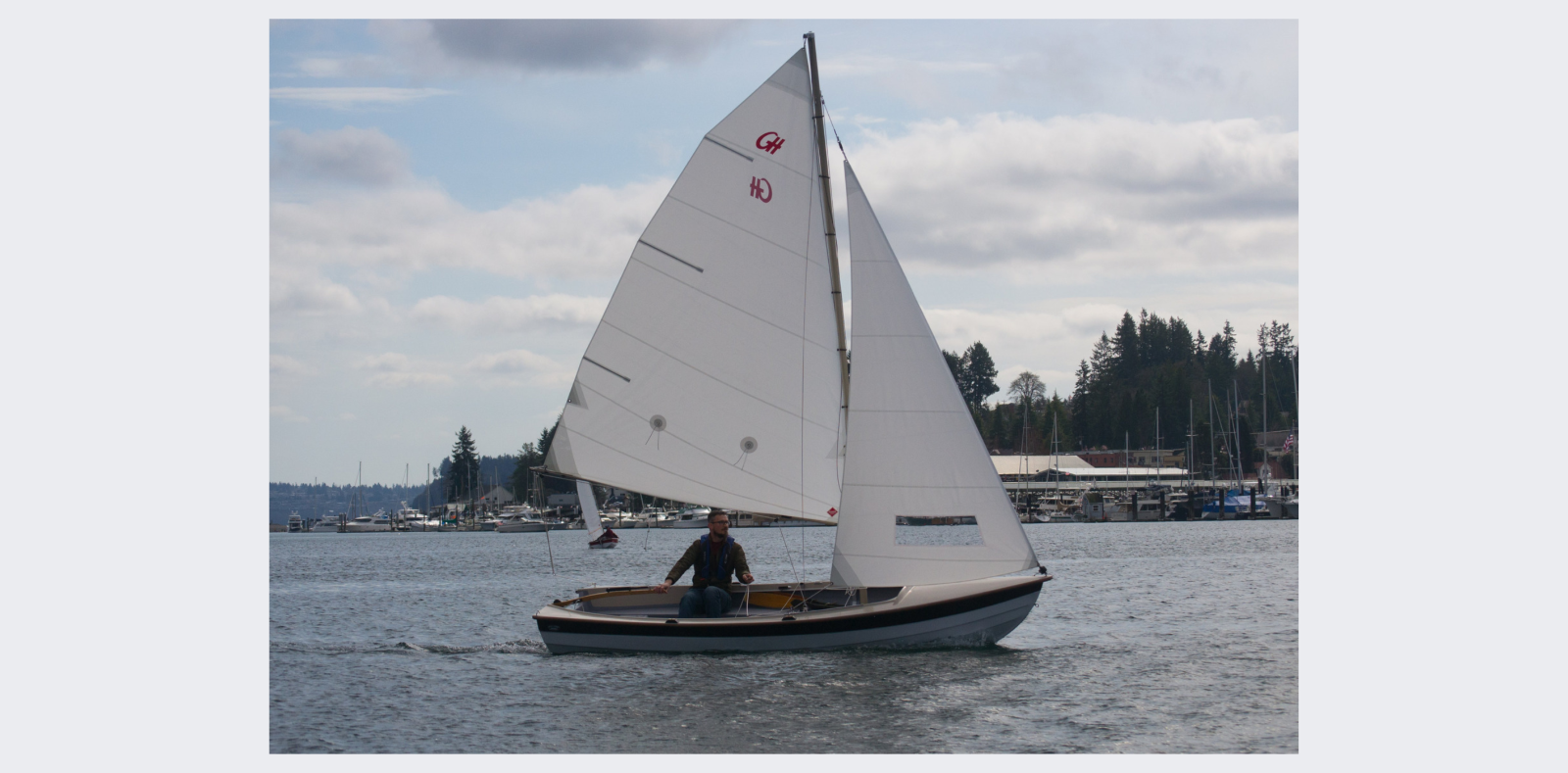 Our original Lobster Boat, designed by our founder David Robertson, was a much-loved addition to our family of small traditional boats. As our only boat with a planing hull, it filled a gap that none of the other boats did, and its ability to both motor and sail well appealed to a class of boaters who may have otherwise passed us by. We really love this little boat—it's been our family's go-to boat for the kind of outings we make on Puget Sound—and are putting our efforts into redesigning it because we don't want to see it go away.
Our original plan was to introduce our redesigned version in 2022 — but then, 2022 happened. We had a massive influx of orders and had to focus on expanding our production capacity to get through our waiting list–which at one point stretched over a year long! We successfully built up our production team, and then the supply-chain breakdowns and upheaval in the shipping industry started to hit us mid-year. The Lobster Boat redesign had to be shelved while we dealt with those hurdles, but the good news is that we got through it all and have come out stronger on the other side. (Case in point, our wait time for new boats is currently down to two months!)
Why Redesign instead of Replace?
Why mess with success? We decided that the Lobster Boat mold replacement would be an opportune time to improve some things to make this boat more pleasurable for today's boaters to use. We want to keep a strong family resemblance to our original Lobster Boat, while making a couple of tweaks to make this boat more usable and comfortable.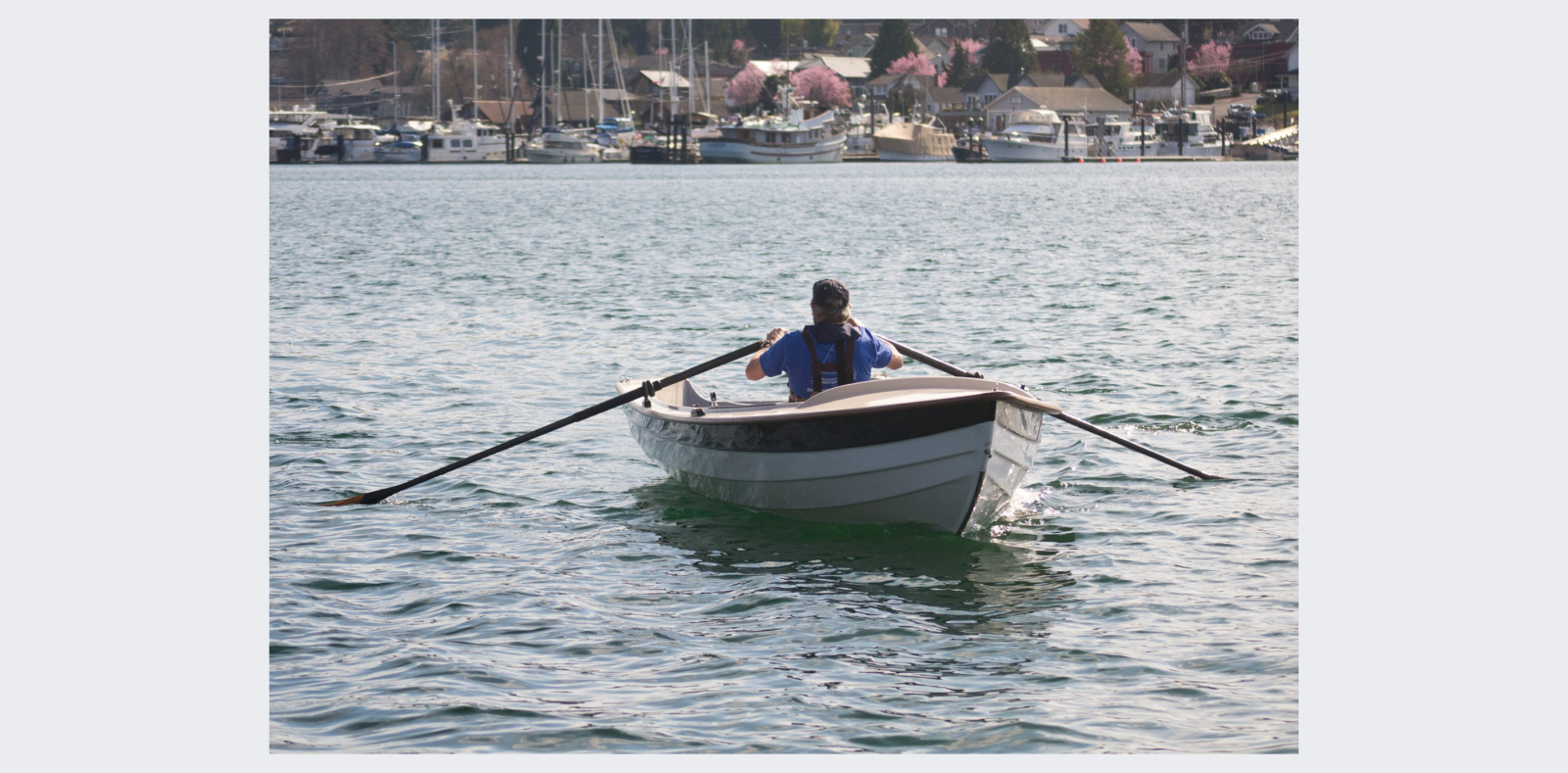 Building the Redesign Team
We've been building a design team to help us make these improvements—not because we think we couldn't do a novel job of it ourselves, but because we need to do it quickly and not compromise on quality. We've always been a very old school "build it and test it" bunch around here—building something we think will work, then putting in a lot of testing and experimentation to figure out what we like or how to make it better. (Our founder Dave Robertson calls this "imagineering".) But that all takes time we don't have, particularly when we've got a list of over 100 people waiting for news about the new lobster boat!
So for the first time ever, we're trying a new thing—drafting it up in CAD before we build, and refining the design virtually instead of physically. We're thrilled to announce that we've partnered up with our longtime compatriot Brandon Davis from TurnPoint Design and respected local marine architect Tim Nolan to help us turn the vision into 3D reality. The design renderings we've got coming out of our initial meetings are really exciting, and we can't wait to share them with you.
But wait, there's more… some of you may already know Brandon Davis as the CNC wizard behind the plywood boat kits offered by Duckworks (our sister company). Since Brandon is working with us on this project, we thought, "Wouldn't it be cool if we could offer this as a plywood kit boat for DIYers through Duckworks, too?" It worked for the SCAMP, so we are going to see if we can do it here, too. Duckworks manager Scott Jones is all over the idea, and can't wait to get his hands on a kit to build!
Sign Up and Stay Tuned for Updates
That's all the news that's fit to print for now, but we're really excited about the direction this project is taking. If you want to be first to hear updates about this project, you can sign up for our Lobster Boat News list below to receive these updates directly in your email inbox!
Lobster Boat News – Email Signup
Sign up here for updates about our New Lobster Boat direct to your inbox. (Psst… people who sign up will get first dibs on preorder deals!)
---