It's time for a catch up with Fredrik and Nancy and their Salish Voyager, Wild Places! (See their previous blog posts here.) Here's a pair of updates they sent us from their travels so far this summer…
---
6/7/2022: Greetings from Ketchikan
We are now nearly a year into our expedition, and a month into our second summer, with our Salish Voyager. May has been good to us, with lots of fine weather and fair winds.
We feel like we finally have our systems figured out. We can swap between rowing and sailing in about a minute. If the anchorage is straight forward, we can have "Wild Places," anchored on a retrieval system to shore in 10 minutes.
From the bird migration in Rocky Pass and springs first baby animals, to an uninvited visitor in camp and some creative anchoring, it has been a month of change and adapting to the situation. Here are a few photos and captions to tell the story.
From here we will circumnavigate Revillagigedo Island. Then—if Dixon Entrance is in the mood to let us through—we will head into Canada and southward.
Hover to see captions and tap to enlarge photos… and make sure you scroll down for part 2!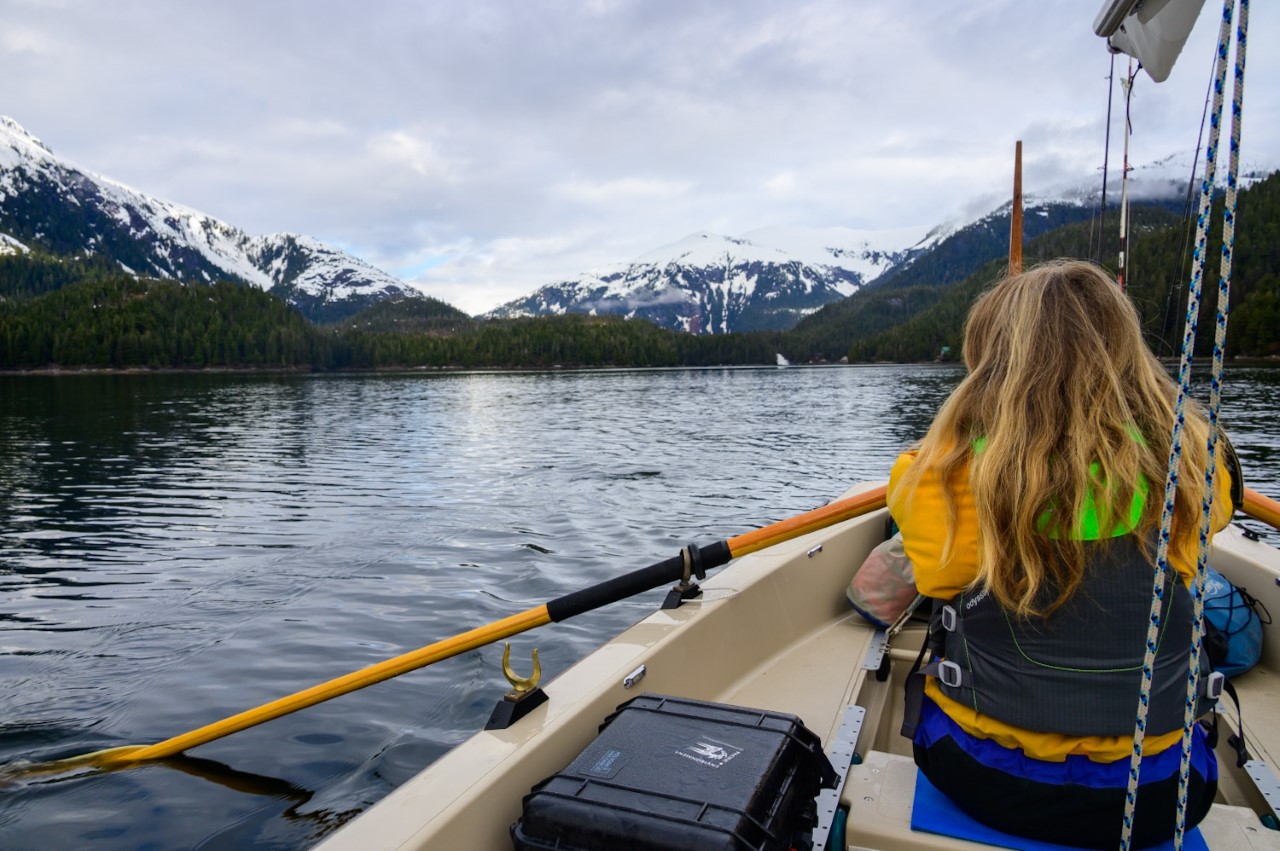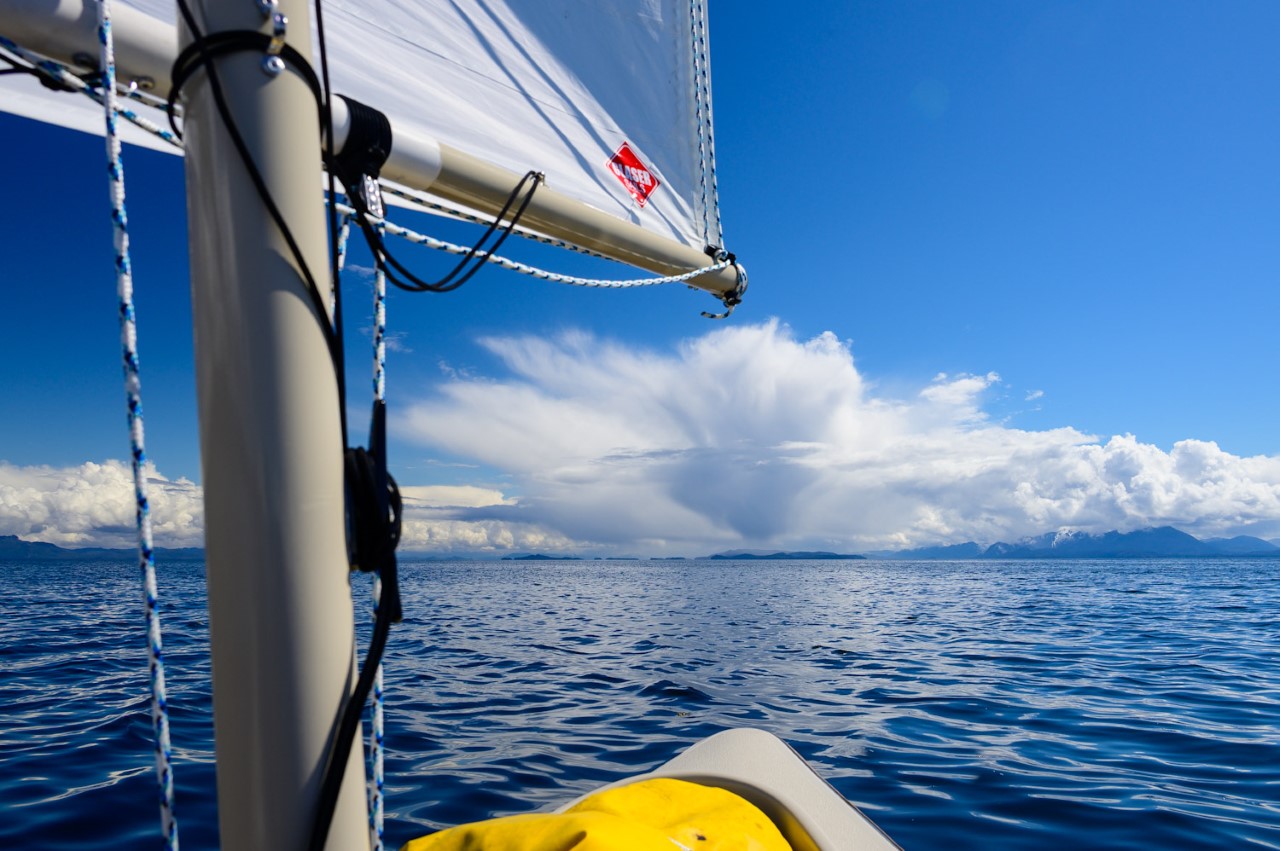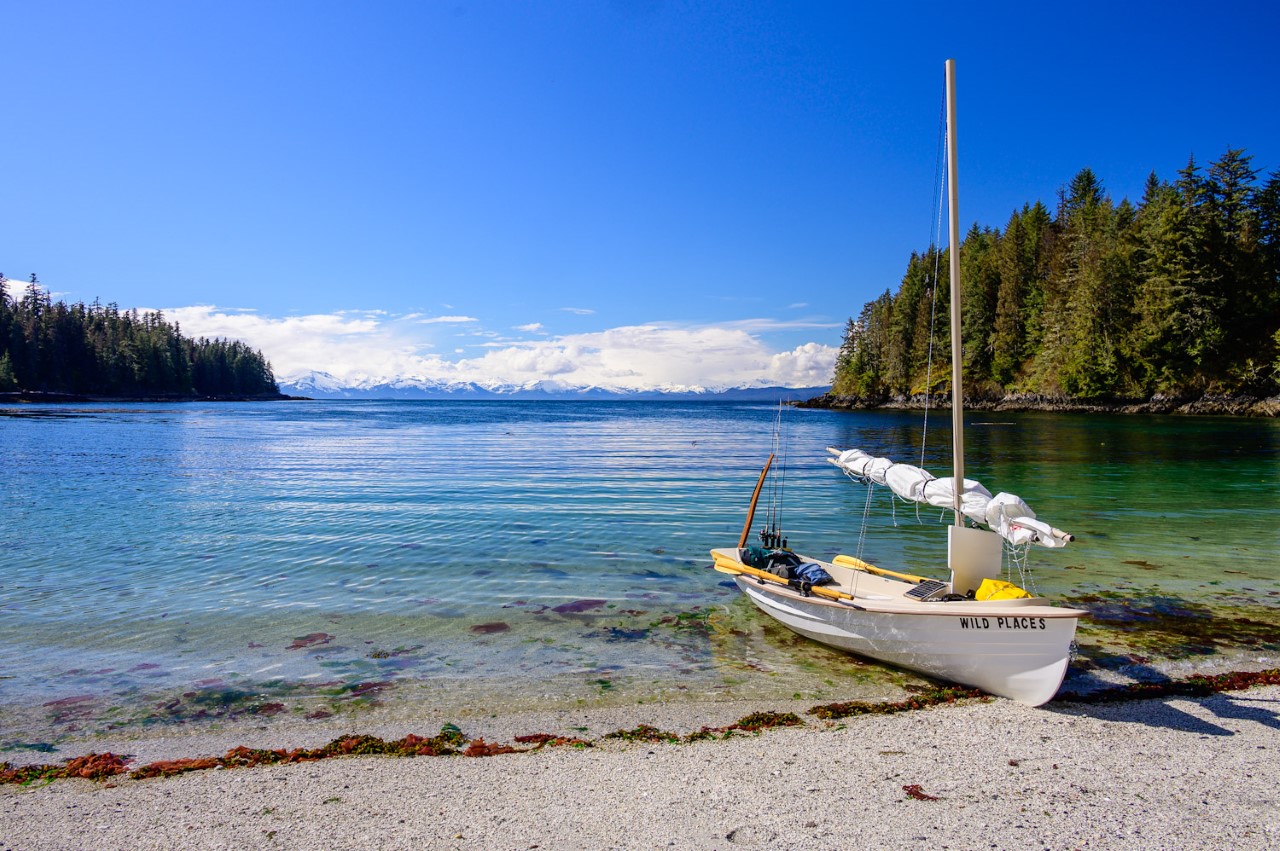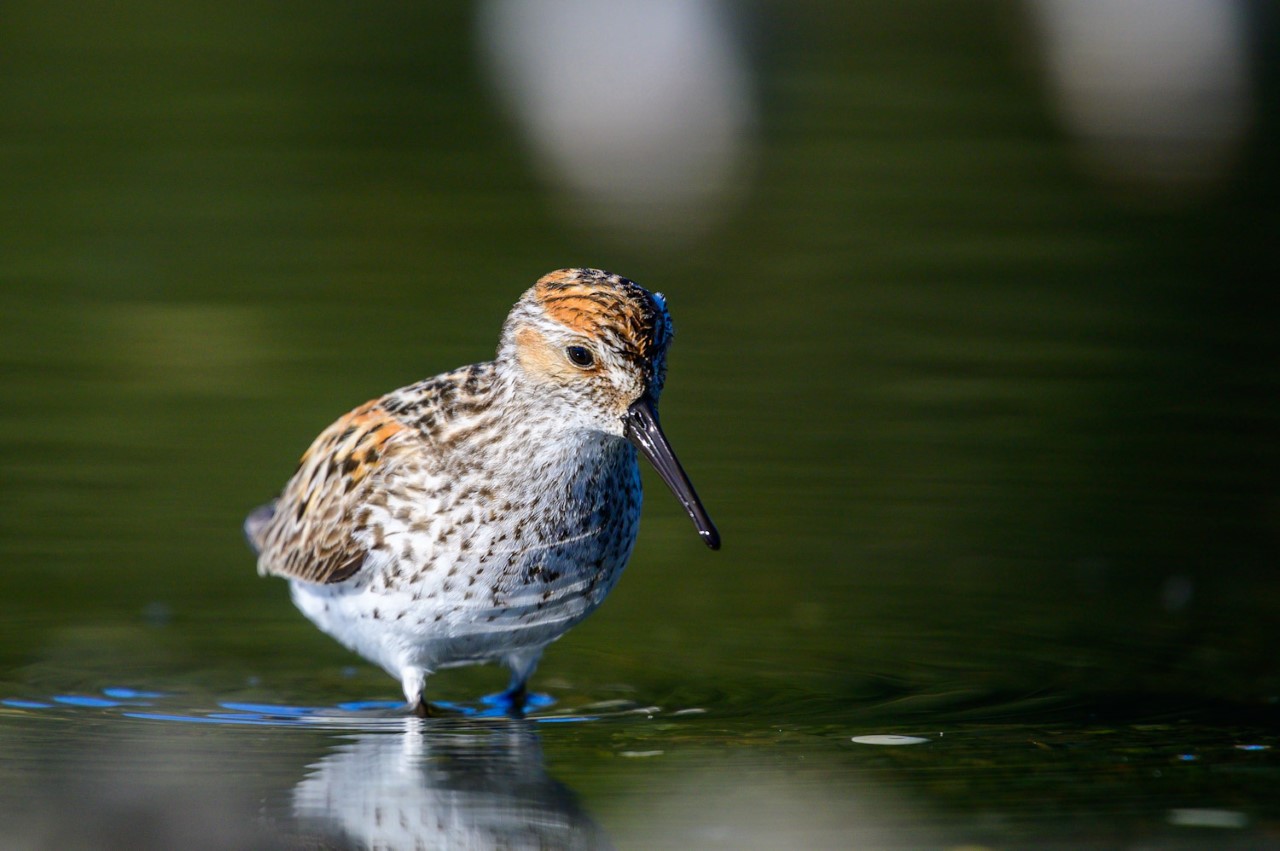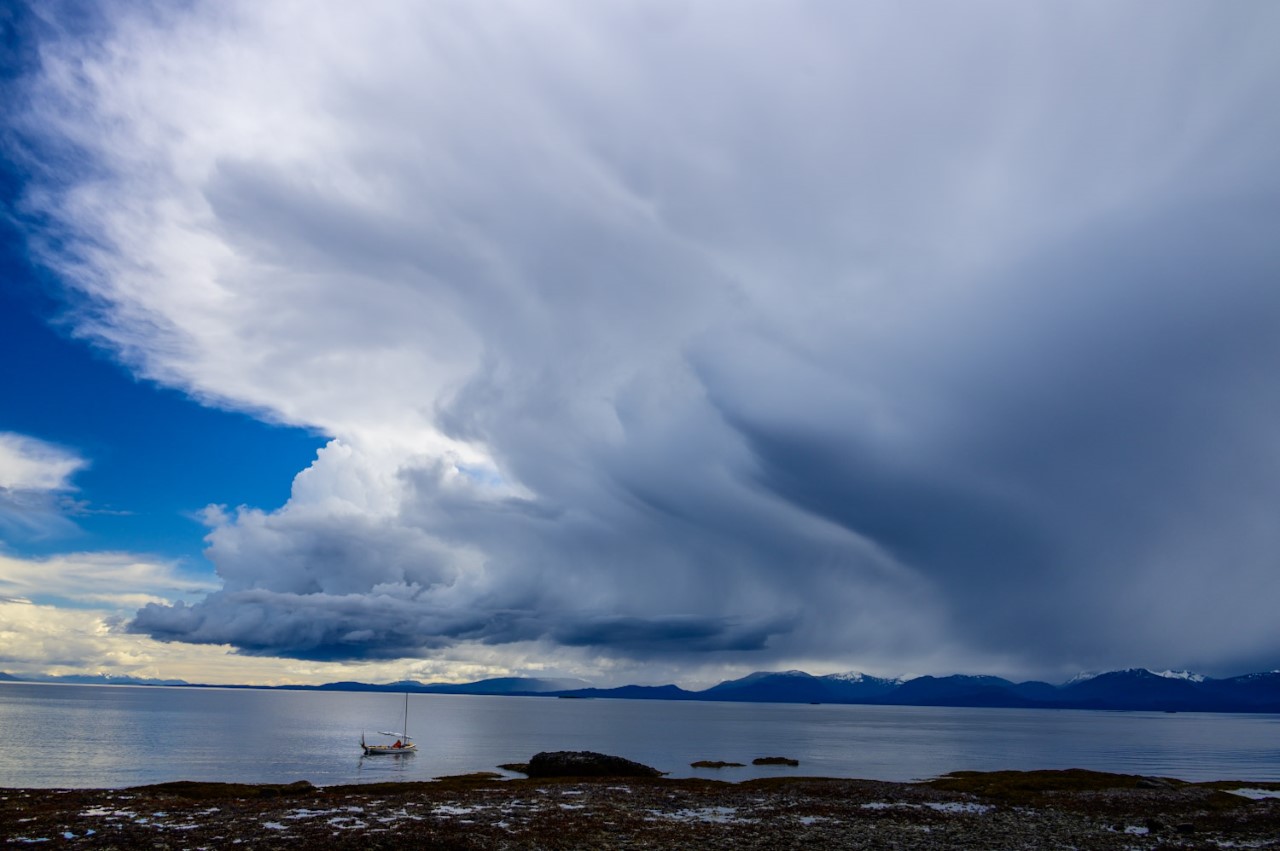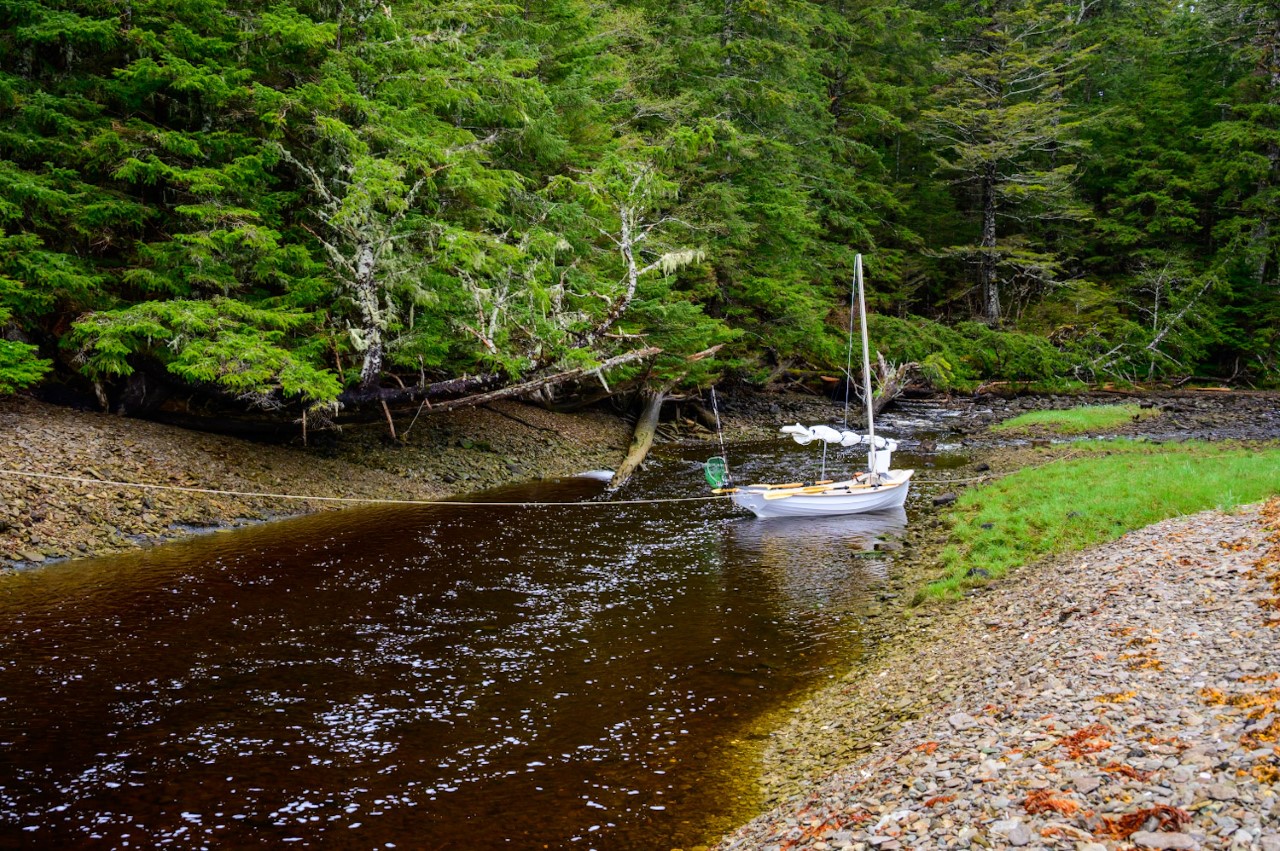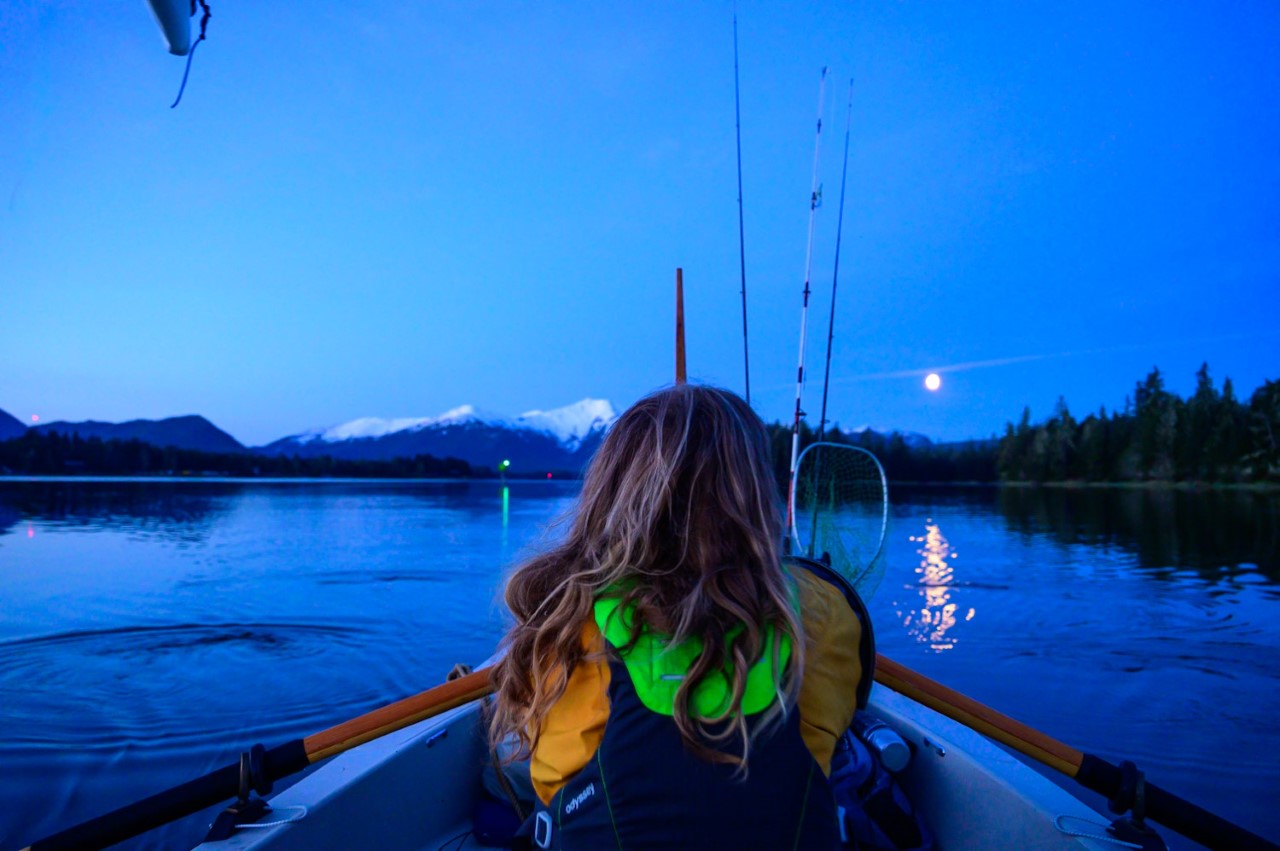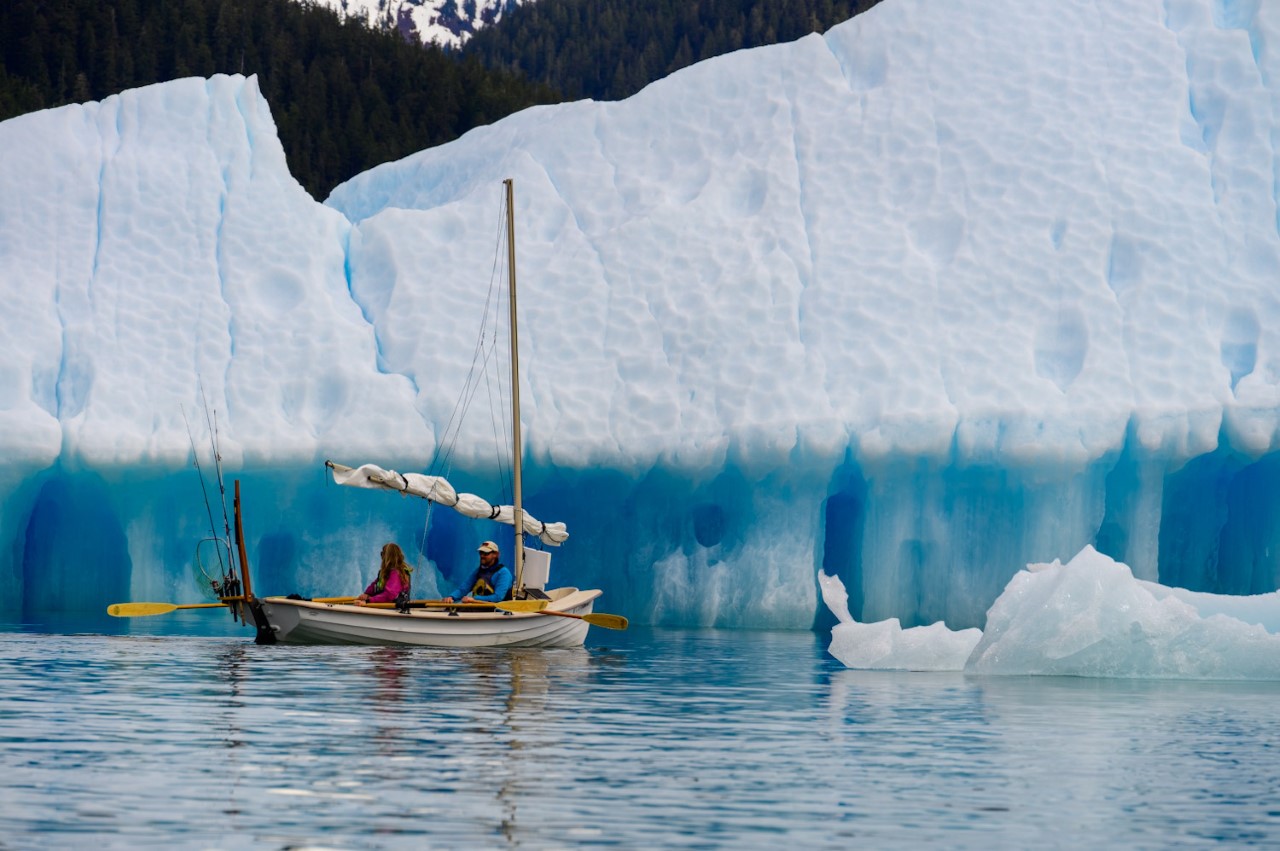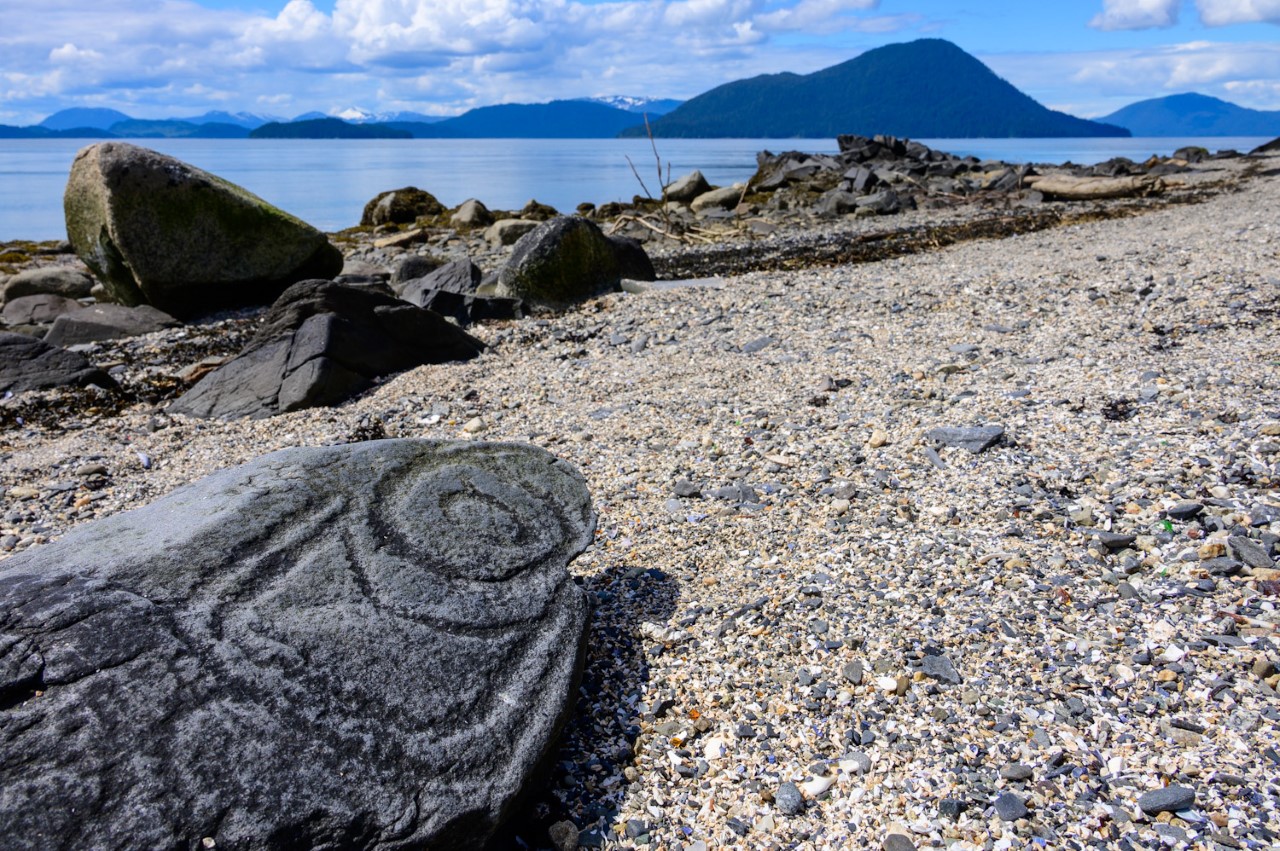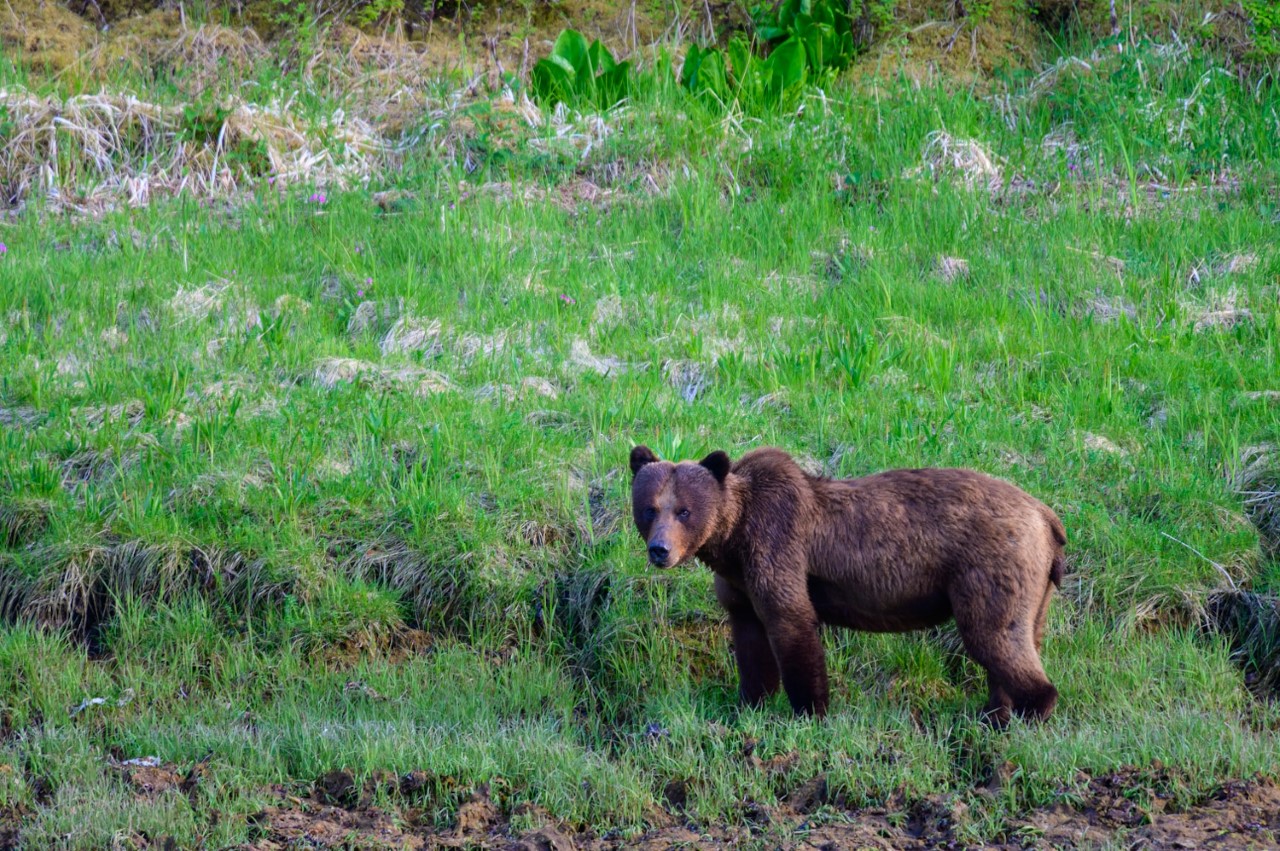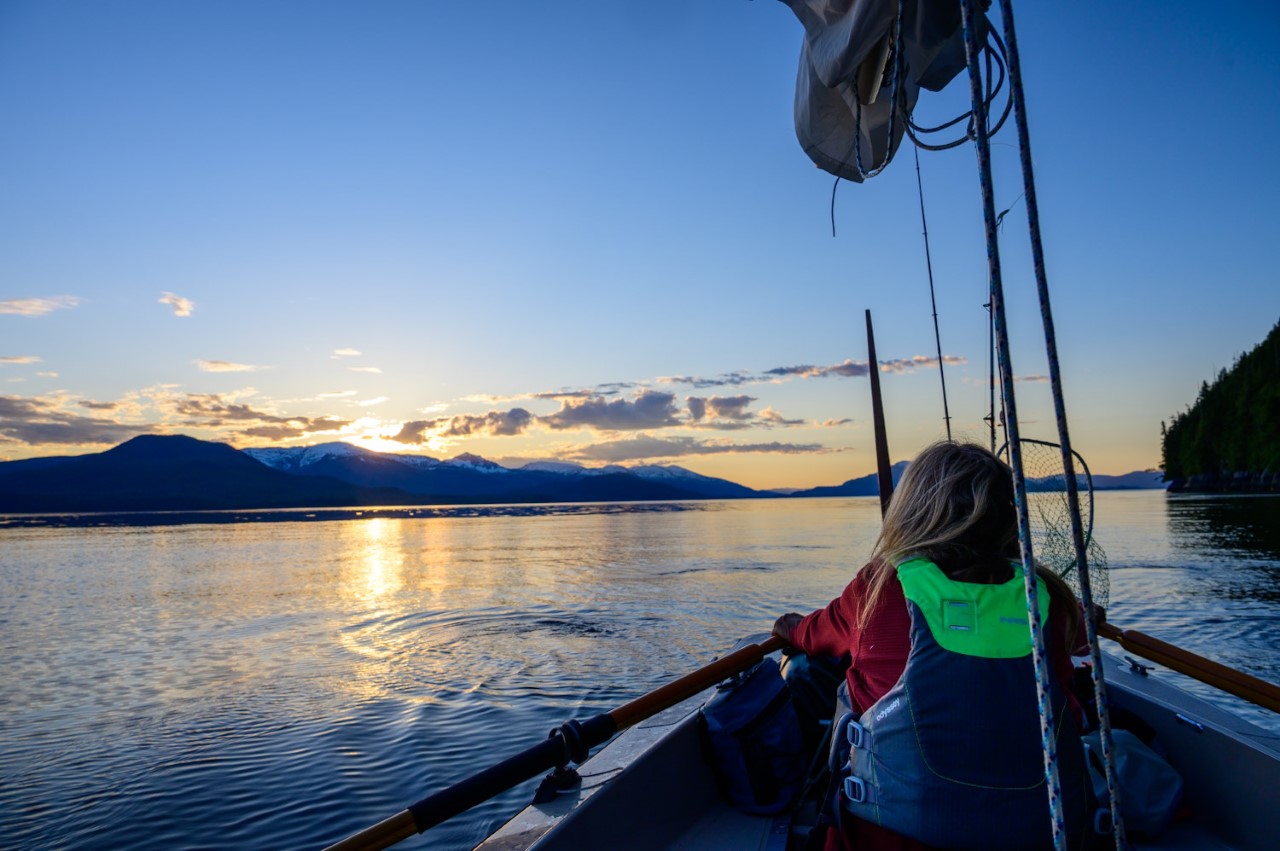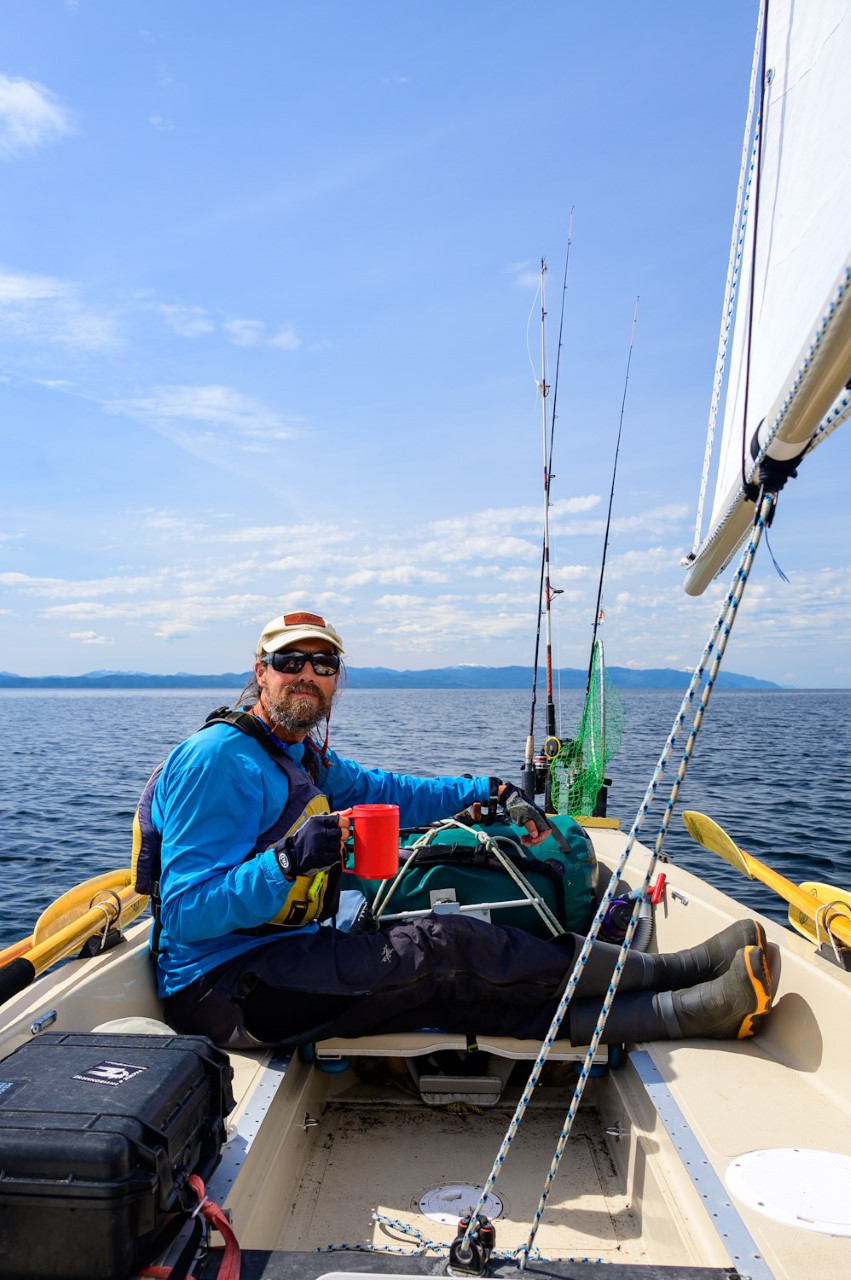 ---
6/22/22: Back in Ketchikan…Tired, Humbled and Hungry.
The promise of real wilderness, natural hotsprings and gigantic granite walls was what lured us into a 165 nautical mile circumnavigation of Revillagigedo Island. (Straight lines don't seem to be our forte.)
Our nearly month long loop through Behm Canal held all the spectacular wilderness we had been hoping for, plus plenty of challenges.
In the upper reaches of Behm Canal, we couldn't get a marine weather forecast for six days. The current table's 0.5 knot predictions didn't match the river we found ourselves rowing against. We didn't see another boat for days. It was as if the world had forgotten about us.
The hot springs provided a delightful respite, and a much needed bath. Misty Fjords National Monument was a flooded Yosemite. It was the fjords of Norway without roads. It also put finding a place to camp, and anchor the boat, at the top of our hierarchy of needs. We found ourselves grinding against Southeast headwinds, at a pace slow enough to count banacles. We encountered strong erratic head winds, got blown off the water at 8:30 a.m, and came the closest we have come so far to having a shipwreck.
Returning to Ketchikan to regroup and buy more food, we ran into several recent R2AK finishers who had encountered even more epic drama on their journey. Thanks to the Ketchikan Yacht Club for giving us this great space to reorganize. We have decided to return to our slower, pace and our partially subsistence lifestyle; as well as to return north with hopefully more favorable winds for the rest of the summer. Next stop Prince of Whales Island.