For those of you who may have missed the Jan/Feb 2021 issue of Small Craft Advisor Magazine, our new 17′ Salish Voyager got the cover photo and an 8-page feature with their review! It opens with a great overview of the story of why and how we developed this new design for adventure-seeking boaters, including an interview with our founder Dave Robertson.
"Our decision to build the Salish Voyager resulted from many requests from customers who desired a vessel with expedition capacity that was a true sailboat and no-compromise solo or tandem sliding-seat rowboat," Robertson says. "The Voyager sails like a razor through velvet and rowing is smooth and powerful. Time will tell if we have built another 'classic,' but I think we're close."
The article highlights our approach to meeting these objectives, combining the Jersey Skiff hull with the balanced lug rig on our fiberglass SCAMP and the tandem sliding rowing seats of our Melonseed. Our head designer for this project, Falk Bock, was "determined to make the new Salish Voyager as seaworthy and capable as possible, with features like seven discrete lockers, loads of sealed flotation, and a self-bailing (venturi bailer) bilge well aft."
So, what did the Small Craft Advisor crew think? We've pulled out a few choice quotes below…
Rowing Performance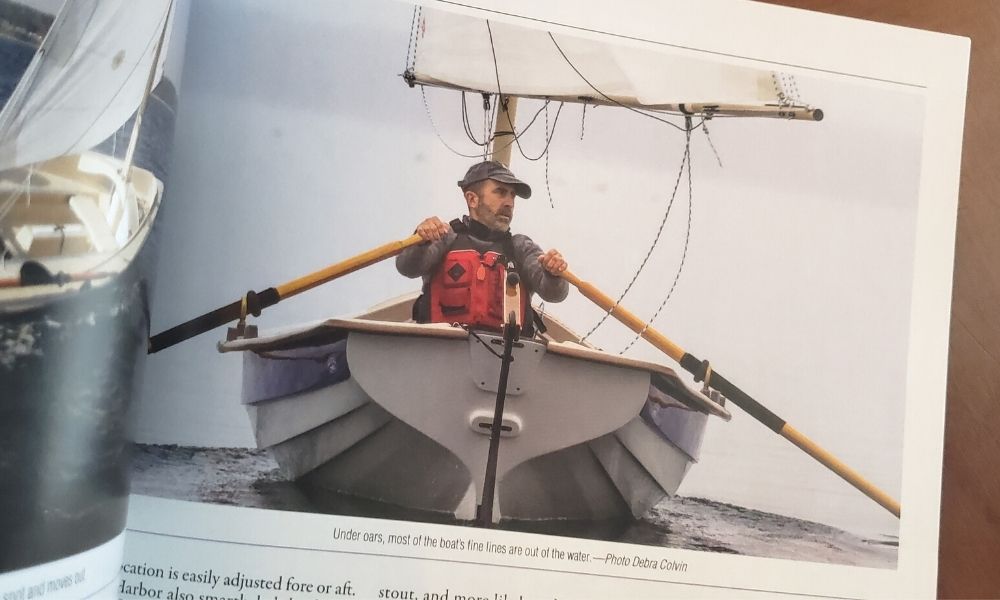 Performance Under Sail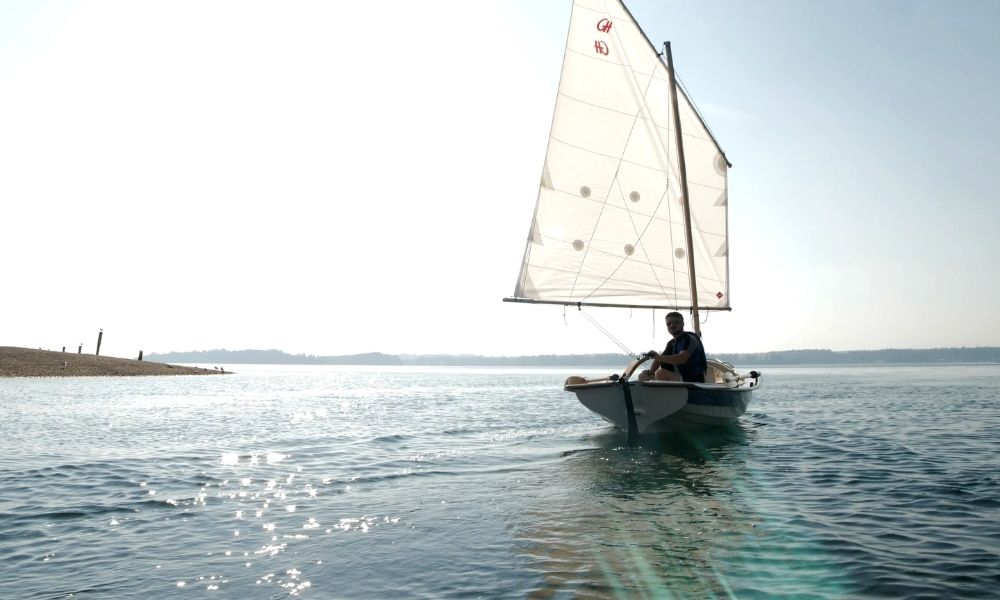 As the review noted, unfortunately there weren't any good windy days while the SCA folks were reviewing the boat, so they couldn't comment on sailing the Salish Voyager in stronger conditions. You can see in the footage from our video here on YouTube, filmed in about 15 knots of steady wind.
Trailering & Launching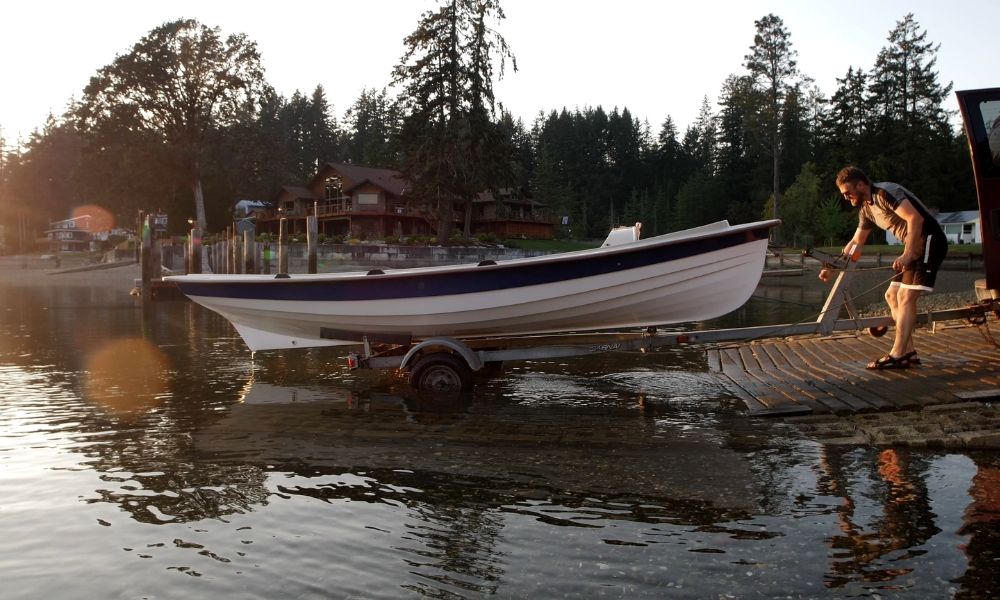 Seaworthiness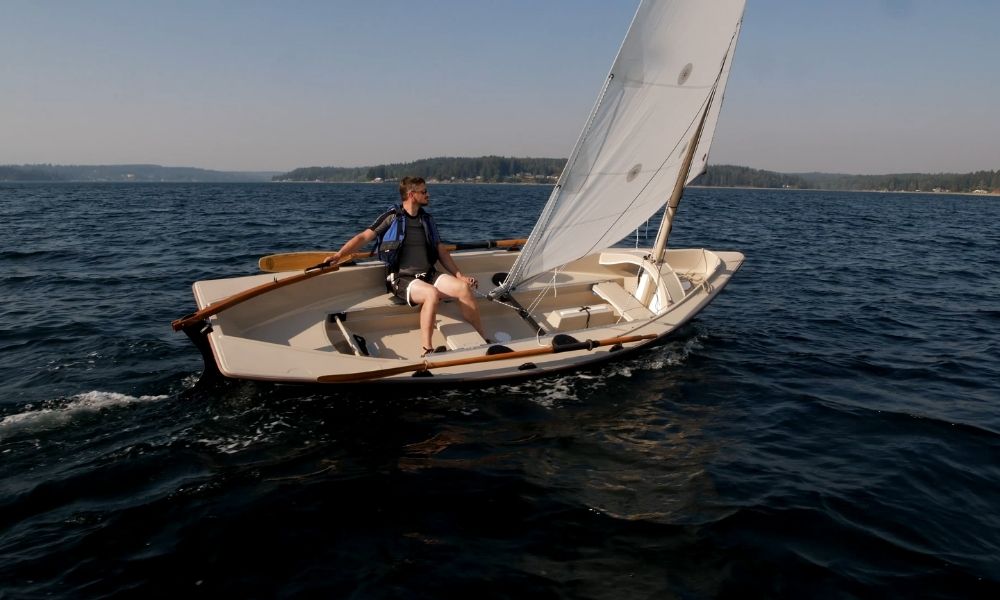 The Salish Voyager scored an impressive 140 points on the SCA Seaworthiness test. The SCA crew noted that the Voyager heels easily, but "settles into her spot and moves out," and its versatility and performance under sail more than make up for that initial tenderness. Our buoyancy tests also showed that the Voyager is very difficult to capsize and easy to right (See footage of our capsize test on YouTube starting at about 6:28).
Accommodations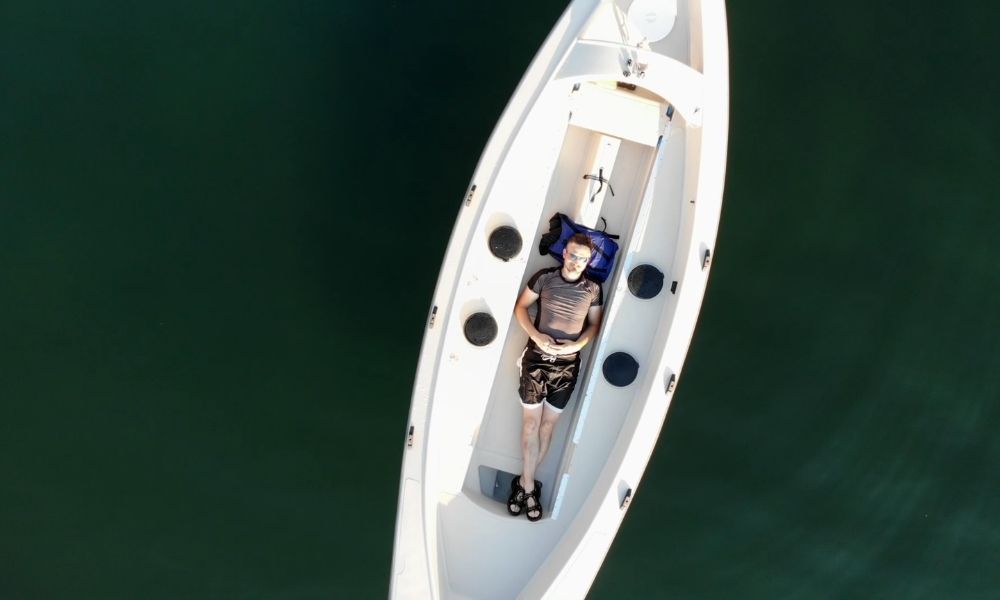 No foolin'! Falk is about 6'2″ and has room to spare, as pictured here. And there's plenty of storage in the seats (and even under the floor).
Quality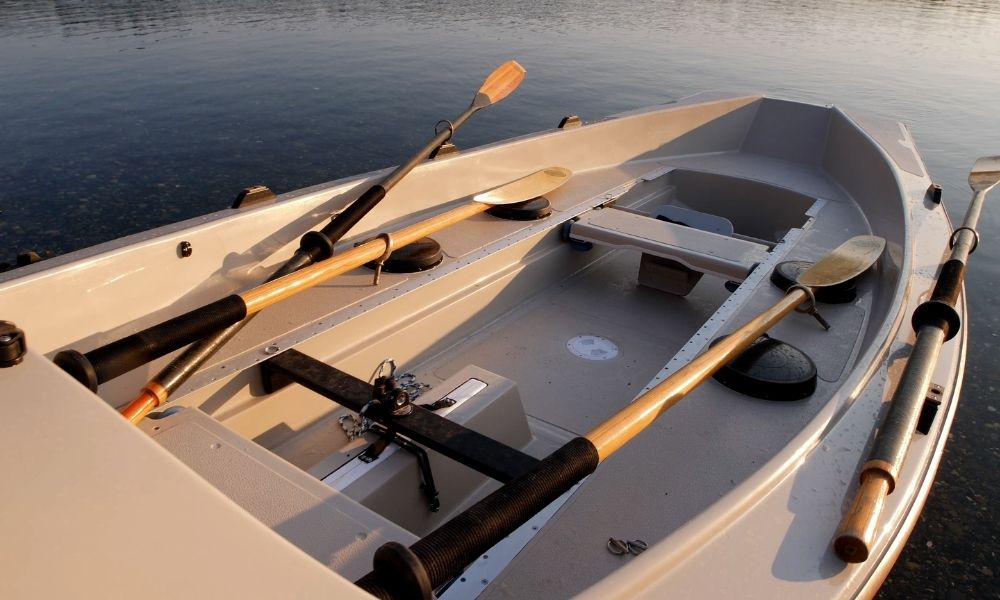 Yeah OK, you got us pegged. 😉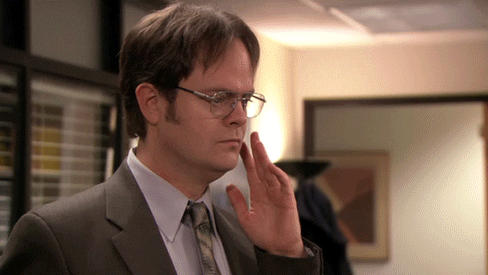 Value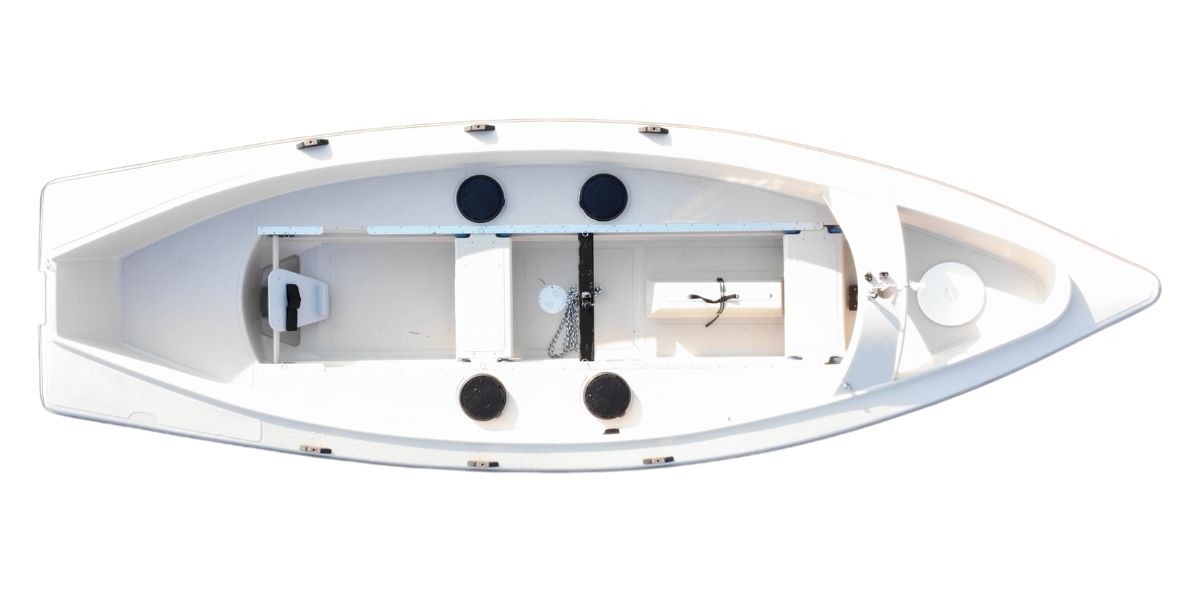 The Bottom Line
There's a lot more great insight in the full article… you can find it in Issue no. 127 from Jan/Feb 2021, available in PDF or hard copy from the Small Craft Advisor website.