Welcome! Here in the Pacific Northwest, we've had the warmest January on record, but now it's getting back to that damp chill we know so well. Rowing is a great way to keep warm! Right?
Uh, right?
Anyway, we have a lot of news for you, and hope you enjoy reading this newsletter as much as we enjoyed putting it together.
WHALES RETURN TO LAHAINA
More whale pics from Bob in Hawaii, who chases whales in his Jersey Beach Skiff!
Bob's pictures keep getting better and better! Check out how close the whales are to the beach near Lahina! And the best shot of all (in our estimation, of course) is the one he got showing his Jersey Skiff with a whale in the background.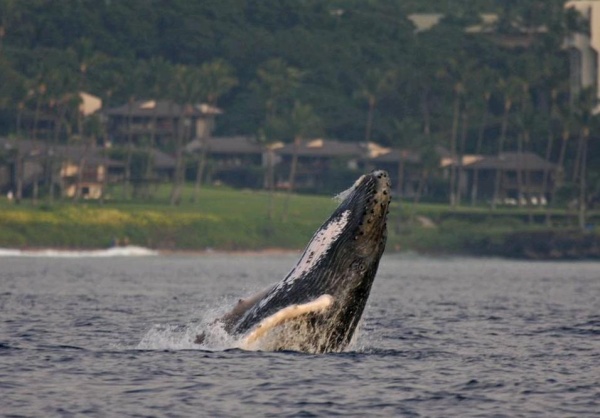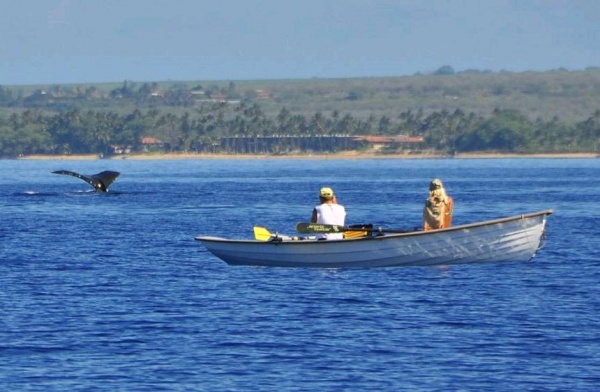 FALK LOSES AT PAPER, SCISSORS, ROCK
(AKA, Our Melonseed Flotation Test)
A representative from the U.S. Coast Guard makes annual visits to boatbuilders to assist and ensure compliance with flotation and buoyancy standards. We did a test recently and thought our viewers would be interested in this test of our Sailing Melonseed. Falk is the brave person, getting wet in the middle of January to prove his mettle. Talk about putting yourself in the line of fire!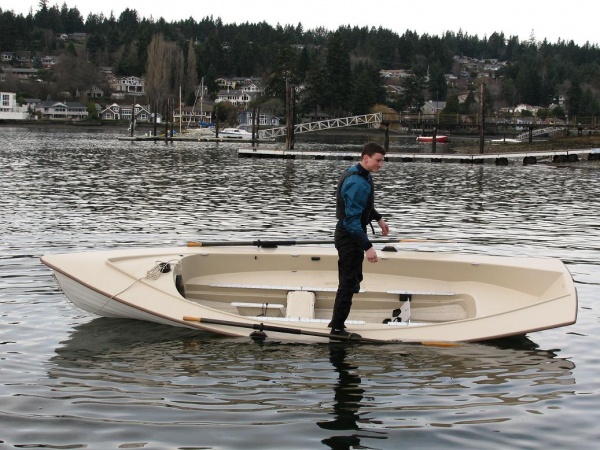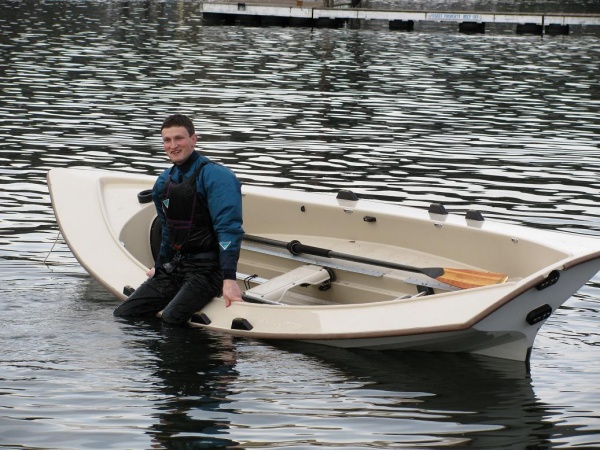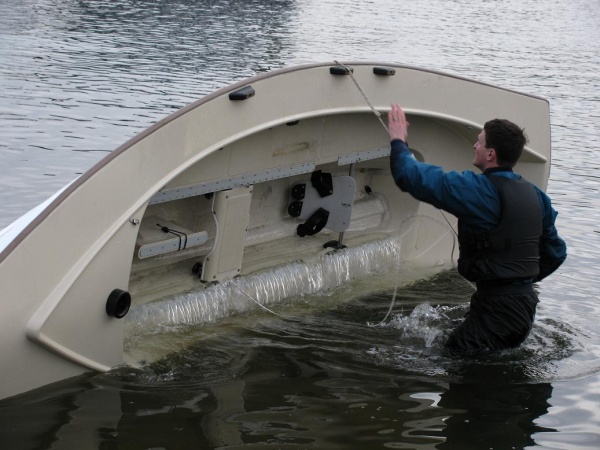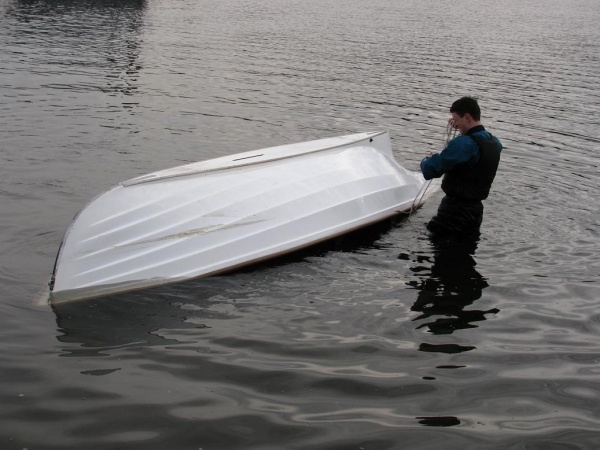 And here's the video. . . .
HISTORICAL MELONSEED
One of our customers found this print and thought we might be interested in it. Yep, this is an illustration of an early Melonseed!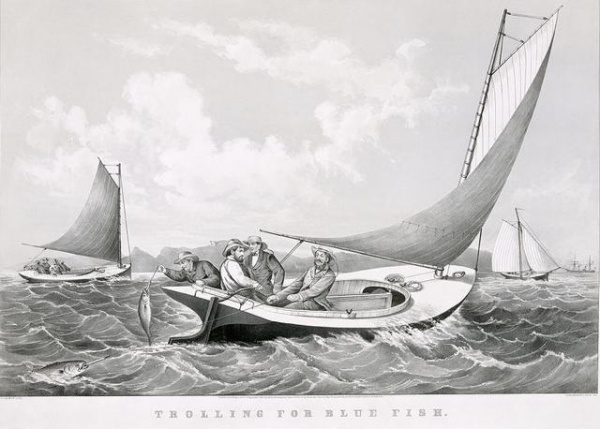 WOMAN ROWS ATLANTIC FOR WATER
In a past newsletter we wrote about our sliding seat being used by Paul and his 'row for hope' trans Atlantic fundraising campaign. He finished the row in great shape and good time.
He turned his boat over to Katie Spotz, who is rowing across the Atlantic.
Our Sliding seat is unchanged for Paul's row, right down to the original bearings!
Another Transatlantic row using our sliding rowing seat!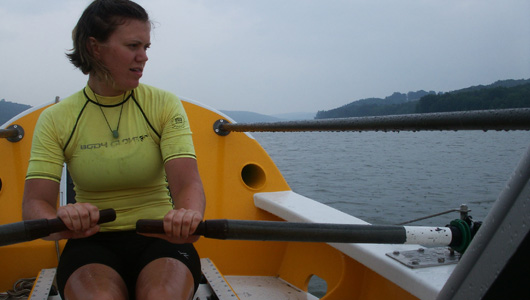 LOBSTER BOAT IN AUSTRALIA
We ship boats all over the world and this is the first to Australia. Charles is on the North Coast where he needed a stable, versatile boat for cruising and sailing shallow estuaries. He emphasized "stable and forgiving" because the estuarine crocodiles are unstable not forgiving.
Yes, you read that right. Crocodiles.
Hi Dave, Merry Christmas to all. Are you huddled around the fires yet, I am huddled inside with two air conditioners.

With a little help from the family, the boat now has a name, "Bonny Jean." Another few small steps and I should be in the water.

I came across a website where I was able to design a (stick on) boat name and get it posted to me.

Took a nice shot of the hull today

see ya

Charles
OLD FRIENDS FROM JAPAN
A couple of years ago a large Japanese sailing magazine published an article about Gig Harbor Boat works. We developed a personal relationship with their photographer and writer and stay in touch. Recently we received a note from Yoichi informing us he wrote another article about Gig Harbor Boat Works and environs.
The story was written for Japanese magazine Spirit makers- wine and liquor
Dear David,

Happy New Year!

How are you? The following is a regular column I do for one of the Japanese spirits makers' website. I introduced your company in the column. Take a look (It is all in Japanese, though).

http://www.taikai.or.jp/yabe/index.html

All the best,

YO
---
So that's all the news for now. We hope to hear from you soon. We'll be busy working on our next newsletter as well as your boats. So if email is slow, please call.