There has been a lot of water under the bridge since I started Gig Harbor Boat Works in our family garage back in the 1970's. What began as a hobby building small boats has now grown into one of the premier Small Craft builders in North America. Some of you old salts reading this might remember those early days of boats like our 8' Ultralite and the 12' Robertson Gig, which were soon supplanted by sleeker and more versatile designs.
Over time our little regional boat shop became known for our expertise in design and quality construction. Within just a few years we started shipping boats across the country and beyond, even to places like Australia, Finland and South America. As we learned more about what people wanted, our line of boats expanded beyond small yacht tenders to standalone small craft like our Jersey Skiff, Melonseed and Scamp. Soon we'll have a newly redesigned Lobster Boat which will have improved sailing characteristics while also being able to achieve planing speed with an outboard motor.
With the advent of the 2020 pandemic outbreak and the rise of social distancing, our little company was truly discovered by those who wanted a fun way to spend time outside with family and friends. Our YouTube videos and website improvements we made in the past few years were a big reason why Gig Harbor Boat Works was ripe to be discovered, and has continued to grow and thrive while fewer and fewer of the "old school" dinghy companies we used to compete with in the old days are still around.
So… most of you already know this…. why bring it up now? Well, if you are keeping track, you know I started GHBW part time in the 1970's and became full time in the mid 1980's. It has been great to meet and build boats for a wide variety of people, from young parents to ocean crossing graybeards. But who is going to take over the helm when it's time to smell the roses—or in my case, perhaps time to smell the beach at low tide? That time is now, but never fear because GHBW is in excellent hands now and into the future.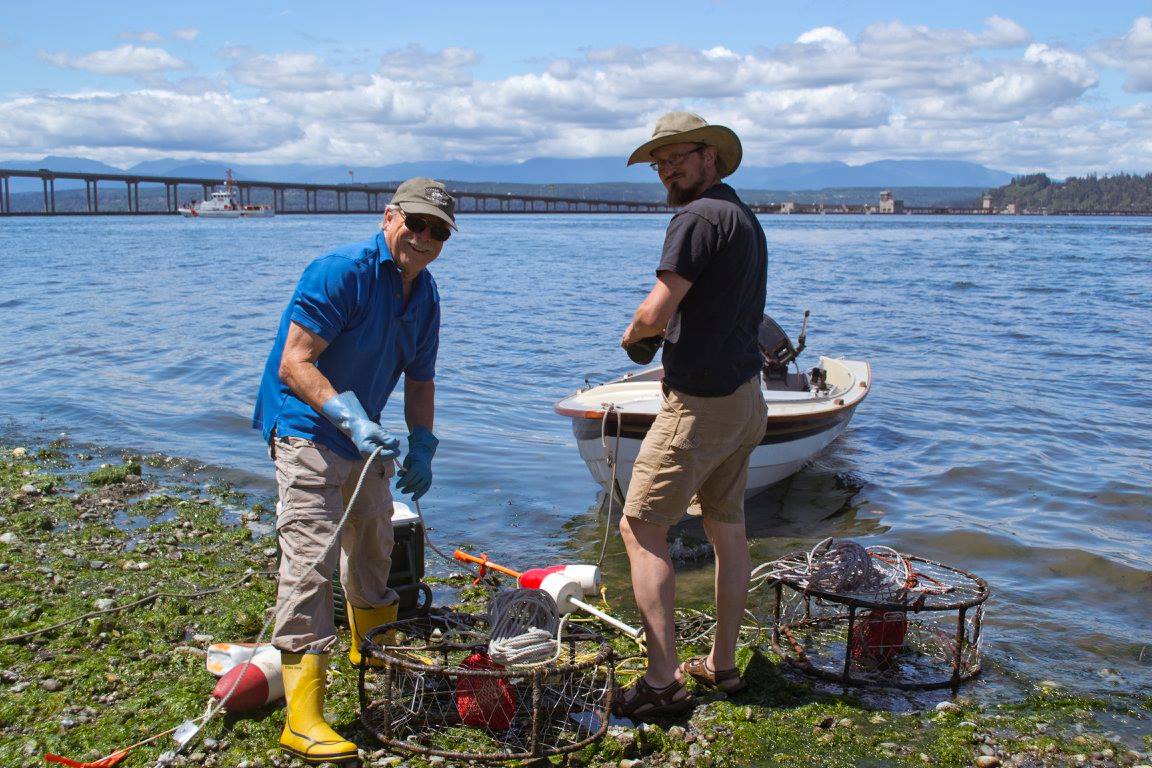 The next chapter
My son-in-law Falk has already been running the production shop for years, and my younger daughter Katie has now taken the helm of the business as General Manager. (FYI, Falk is married to my older daughter Jessica, just to avoid confusion!) Lest any of you doubt the motivations here, rest assured this isn't a case of mere nepotism — in addition to being very familiar with our boats, Katie is a highly accomplished businesswoman in her own right.
Katie grew up on the beaches of Puget Sound with our family, and spent a lot of time in our little boats. You might not have seen her tucked behind the curtains at the Boat Show in those early days, quietly doing her math homework while I worked the show, but she was there. You might not have known that it was Katie who talked my technology-averse self into getting a company website when she was a teenager, but it was her who planted that online seed that ended up keeping our business alive while our competitors folded. You might not have seen her quietly webmastering our website behind the scenes for the past two decades, managing our social media accounts, directing and producing our YouTube videos, and even ghost-writing email newsletters and articles for the company blog, but she's there in pretty much our entire web presence nowadays. A lot of the heart and soul that you see in our company comes from her. If you read her blog post she wrote a few years back, "A Boatbuilder's Daughter," you'll see what I mean.
All of that work Katie did for the Boat Works over the decades was only a "side job" while she worked in her primary career for a Seattle IT company for 15 years, then launched her own successful business a few years ago. She started in the GM role here full-time last fall, and quickly got up to speed figuring out what needed to be done to help Gig Harbor Boat Works keep growing and moving into the next phase. She and Falk make a great team.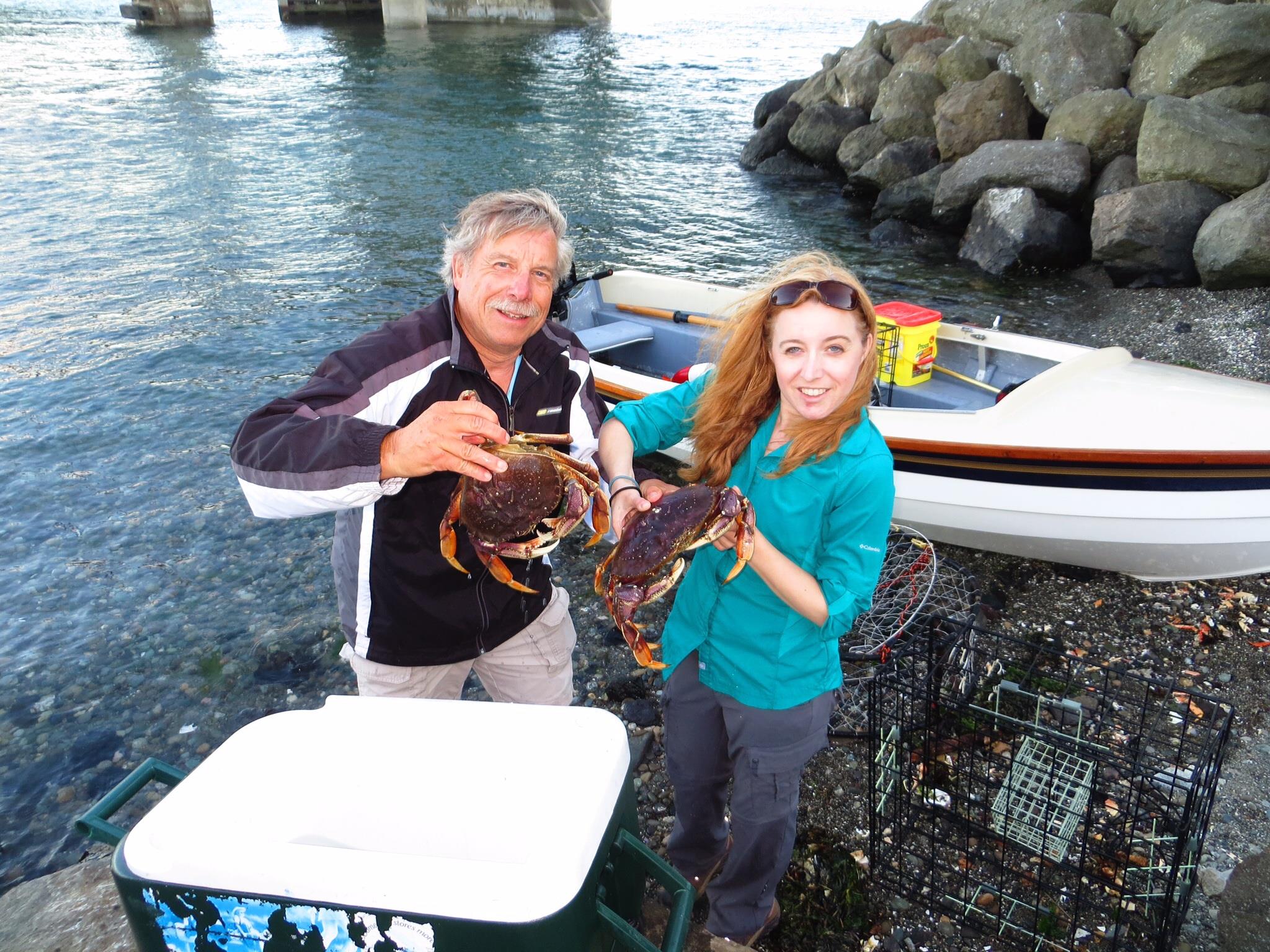 Not goodbye, but "see you at the beach"
As for my future plans, although I won't be involved in day-to-day operations I'll still be around as long as they'll let me. I know enough about business to let the new guard run things their own way, but will be available to consult and offer guidance when asked. Falk and Katie have some big plans and it's enjoyable to be in the conversation. And of course, I still really like to chat with customers / new boat owners because after all, the camaraderie of Small Craft is what keeps us going.
It's been a great, satisfying ride operating a custom boat shop building special boats for special people. It's not unusual to hear adventure stories, or even better when a young couple comes to the shop towing a bedraggled old Gig Harbor boat. They'll tell us the boat was Grandpa's joy that they grew up with and would like their kids to know it too. "Can you fix it up?" "Sure," we'll say, "come back in a couple of months . . ."
When they return, their eyes become moist seeing Grandpa's boat glistening like new. It's a true pleasure for me to pass these rights and responsibilities on to the next generation. They'll do fine.